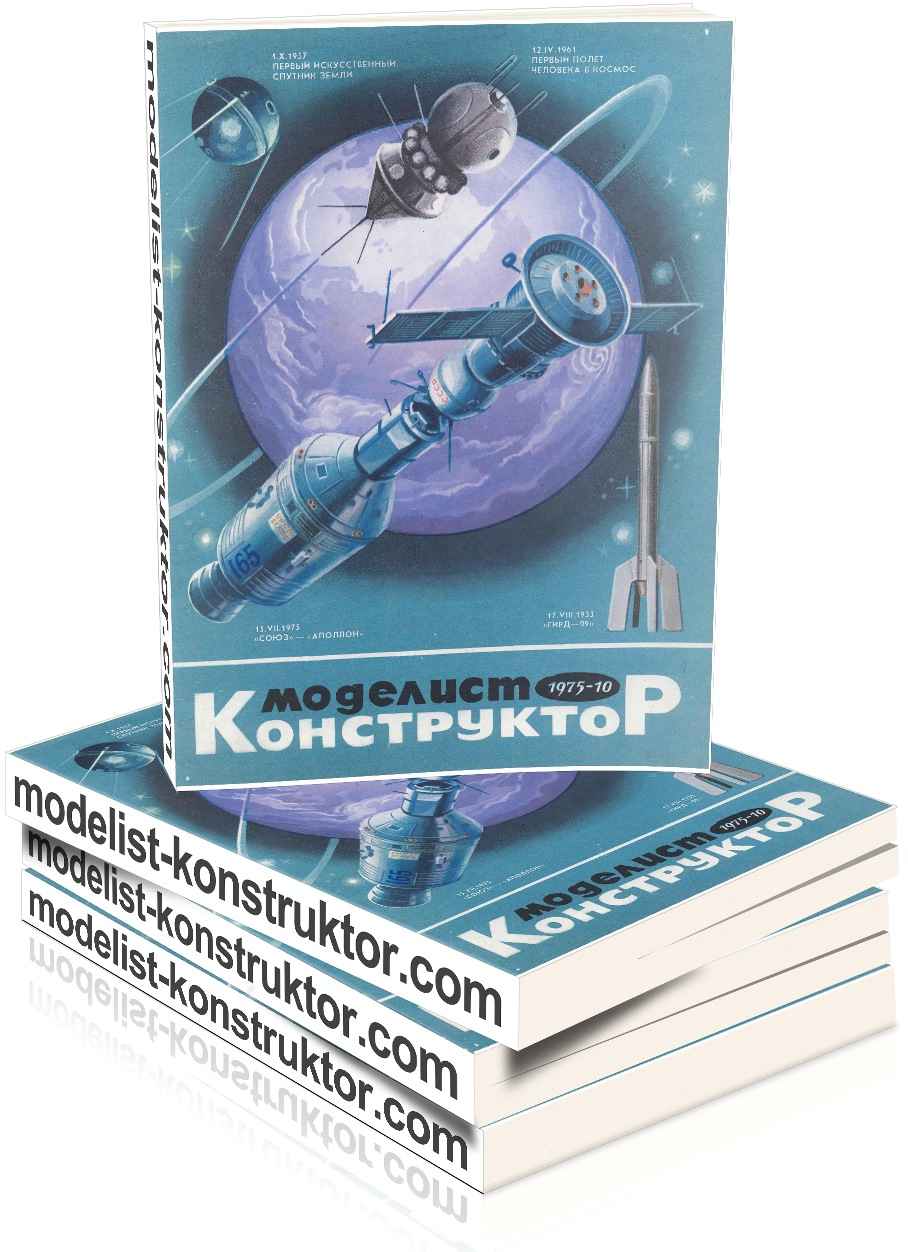 CONTENTS:
Yuri Stepanov. "Star ticket" (1).
The young Communist League and the scientific-technical progress: R. Yarov. Train-race (4).
ENEA – school innovation: To the Arsenal locksmith (7).
Ideas competition: E. Kochnev. On the road, the electric car! (10).
Organizer of technical creativity: UPS – way to the aircraft (13).
On land, the sky and the sea: S. Yakovlev. In the name of speed (17).
Public KB "M-K": car Build (28);
VI all-Union competition "Space" (28).
Famous cars: Leonid Shugurov. It was called "Victory" (29).
Sea collection "M-K": (33);
I. Chernyshev. From the RAM to the torpedo (33).
Ships of the revolution: "Samson", brother of "Aurora" (34).
Radio control models: V. Dachin, L. Katin. Proportional plus discrete (38).
Technique of animated sound: Yuri Krasov. The last word for acoustics (40).
Horizons engineering: G. Reznichenko. The plane starts… the space (44).
The album philatelist: (47).
COVER: 1 page – a Man walks into space. Fig. R. Strelnikov; 2nd page – "the Star ticket". Installation of M. Kashirina, Fig. Yuri Makarov; 3rd page – photo Panorama. Installation of M. Simakov; 4-I p. – Tsiolkovsky dedicated. Fig. Yuri Makarov.
TAB: 1 p. – Glider BRO-17. Fig. B. Kaplunenko; 2-I page – Aircraft BB-22. Fig. Boris Mikhailov; 3. – Car "Victory". Fig. Y. Dolmatovsky; 4. – Sea collection "M-K". Fig. M. Sorkin.
Modelist-KONSTRUKTOR 1975-10 PDF (download)