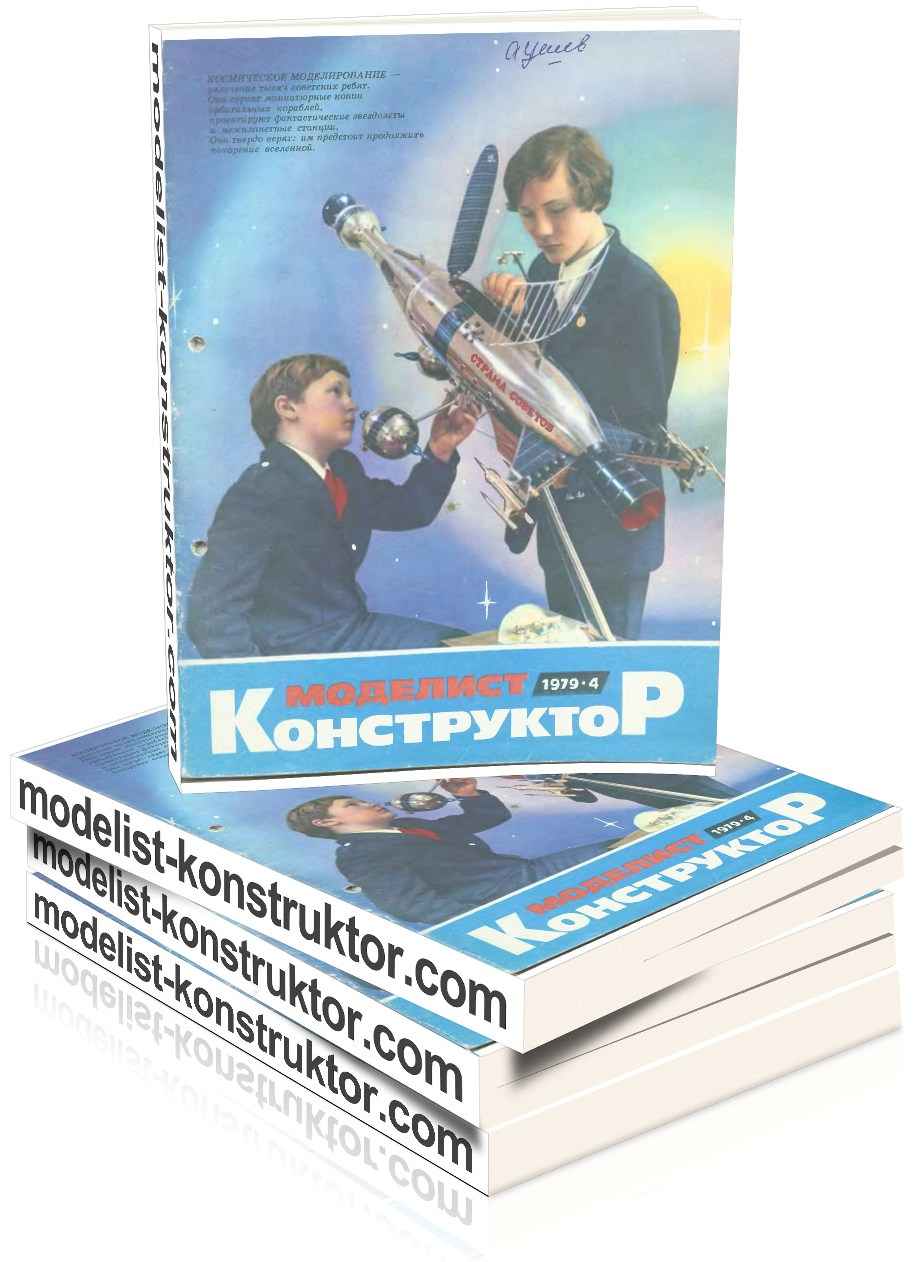 CONTENTS:
Organizer of technical creativity: I. Evstratov. Is in Krasnoyarsk club (1).
ENEA – young innovator: Not number, and ability (4).
Create, invent, try!: Surfing on the pavement (6);
A. Kartsev. Fido – homemade boat (8).
Pages of history: O. Kurihin. Great beginning (9).
Models in the world: A. Tselovalnikov. River boat (11).
Model Champions: O. Vishnitsky. Timer model "Swan 0V-02" (14).
Ideas competition: N. Tsarapkin. Air ferry (19).
Advice to the modeller: V. Ogibenin. "Rhythm" increases the power (20);
V. Orlov. For domestic shipyards (21);
V. Konkin. The propeller on the machine (22).
Cover story: L. Sergeeva. Kzhm: first anniversary (24).
Sea collection "M-K": G. Smirnov, V. Smirnov. Armored cruisers in the Mediterranean (25).
Cybernetics, automation, electronics: D. can be visited. Who is faster! (27).
Make in school: P. Chernyavskaya. Field telephone (28).
Radiocronaca service "M-K": (29).
Help Desk "M-K" to the vehicle (30).
Sports: P. Gavrilenko. Racing, fighting, flight (32).
COVER: 1 page – Interplanetary craft – the work of Surovtsev Pushkino, Moscow region. Photo by A. Raguzina; 2-I page – a Week of science, technology and production. Photo of Yuri Yegorov: 3. – Panorama photos. Installation of M. Simakov; 4. – the USSR Championship in karting among boys. Photo By V. Ruban.
TAB: 1. Boat Dinghy and an asphalt surfer. Fig. Boris Mikhailov; 2-I page – S Engine. Design B. Kaplunenko; 3-I p. – a Report from the Moscow club of railway modeling. Photo by R. Arnove; 4. – Sea collection "M-K". Fig. V. Baryshev.
Modelist-KONSTRUKTOR 1979-04 PDF (download)