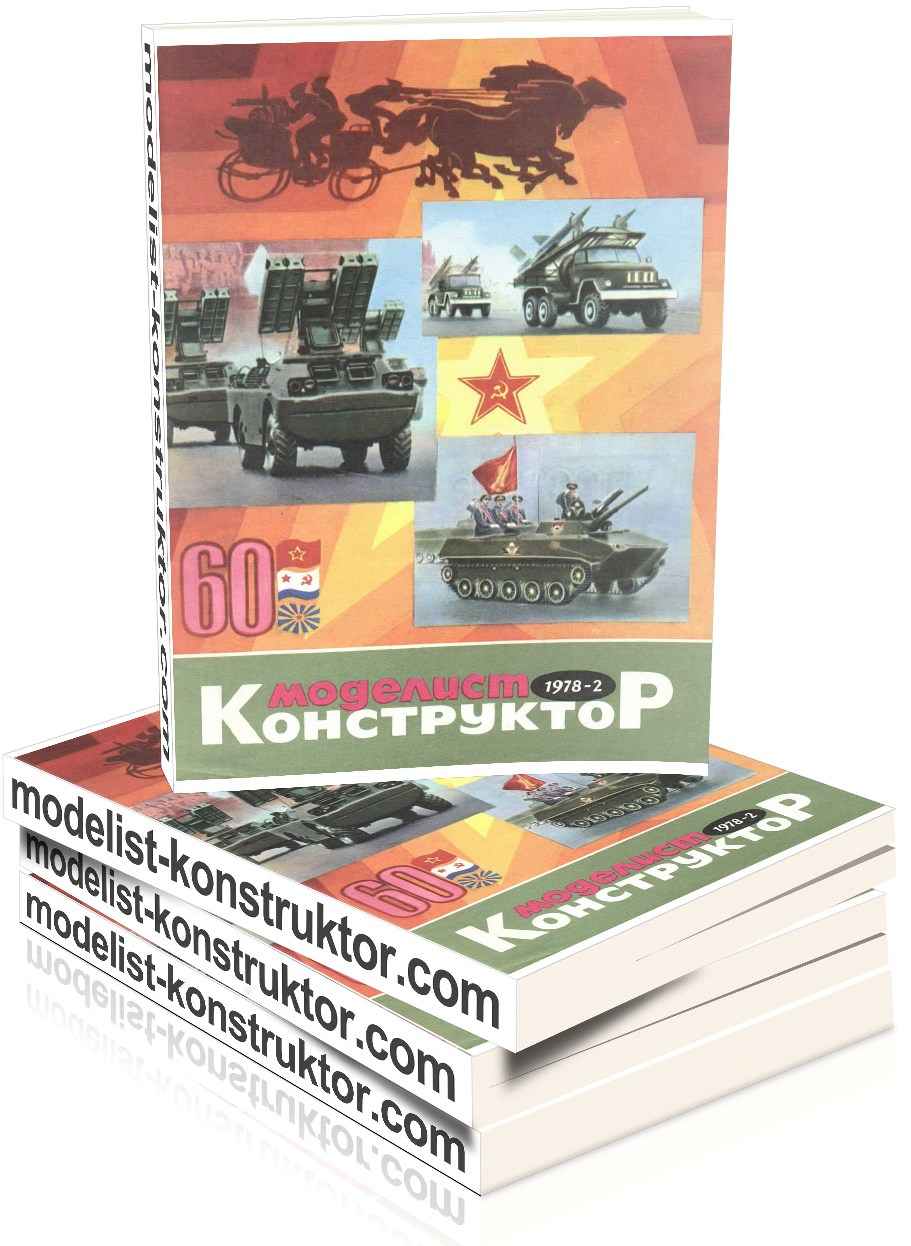 CONTENTS:
Towards the XVIII Congress of the Komsomol: S. Volkov. Youth Of KamAZ (1).
Addresses NTTM: S. Lipkin. To find your Firebird! (4).
Young technology production: d. Bevzuk. Loader brand "CUT" (6).
ENEA, a young innovator From fields to greenhouses (7).
NTTM: organization and methodology: L. Storchevoy. To achieve beauty (10).
February 23 – 60 years. since the establishment of the Soviet Army I. I. Gusakovsky. Armor, fire, maneuver (12).
On land, sky and sea: A. Beskurnikov. Lightweight but formidable (15);
V. Dukelskiy. Breeze rams a submarine (17).
Sea collection "M-K": G. Smirnov, V. Smirnov. Lessons Alabama (25).
Public KB "M-K": V. Mal'cev. A "cocoon" of snow (27);
V. Bolotsky. Snowmobile "Borovik" (31);
G. Malinowski. Sled-"plane" (33).
Models in the world: S. Malik. From Icarus to the present day (38);
S. Reshetov. Pricelet sent flying (38).
Hams tell, advise, offer: V. Zakharchenko. Regulated power supply (40).
The industry offers – we offer the industry: V. Gurevich. Problems of fluorescent lamp (42);
New contest! (43).
Electronics on chips: Yuri Pakhomov. Telegraph exerciser (44);
Reader – reader (46).
Sports: E. Dubicki. Tracks debate (47).
COVER: 1 page – 60 years of the Soviet Army. Fig. V. Orlov; 2. – KAMAZ. Installation of M. Kashirina; 3rd page – On the road in Vorkuta. Photo A. Bosi; 4-I p. – T-60. Fig. A. Zakharov.
TAB: 1st page – Patrol ship. Fig. A. Zaikina; 2-3 pages – Laboratory "Young designer". Photo by A. Artemiev; 4. – Sea collection "M-K". Fig. V. Baryshev.
Modelist-KONSTRUKTOR 1978-02 PDF (download)