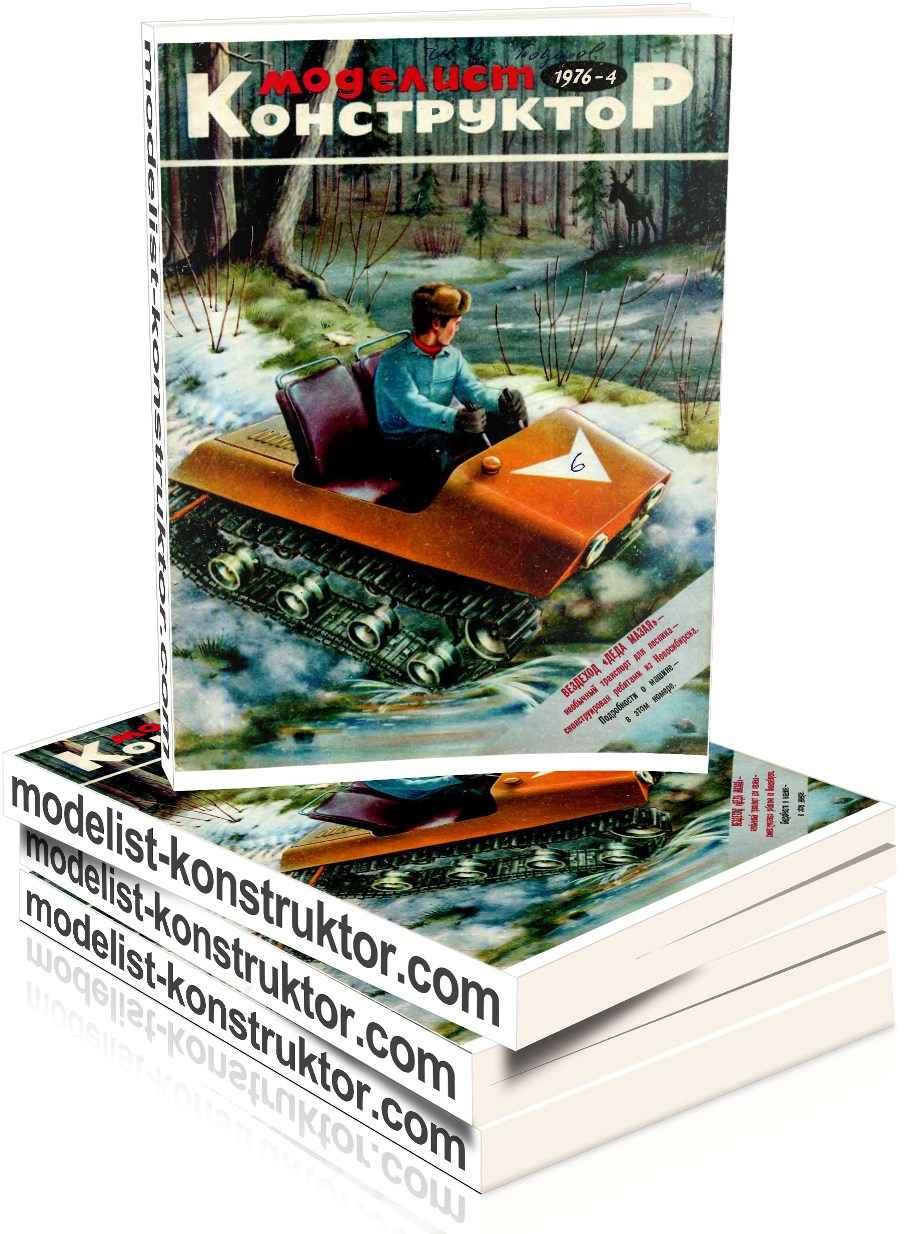 CONTENTS:
Decisions of the XXV Congress of the CPSU in life!: A. Prokhorov. A solid Foundation of progress (1).
ENEA – school innovation: Drying… magnet (3);
V. Tambovtsev. Build the Rover boys (6);
A. Nalimov, E. Stepanenko. Transport for Forester (7).
Public KB "M-K": I. Usenaliev. Motonarty change "shoes" (14).
Famous cars: Leonid Shugurov. Postwar firstborn (17).
On land, the sky and the sea: V. Kostychev. The flagship of the icebreaker fleet (21);
Yuri Zasypkin. It all started with a glider (24);
E. Matysik. Project Friedrich Zander (26).
Advice to the Modeler: satin profiles (31);
Technique on stamps (32).
Sea collection "M-K": (33).
Radio control models: V. Tkachuk. Caution, interference! (34).
Hams talk, advise, suggest: (36).
Technique of animated sound: V. Sklyarov. Stereorelease (37).
Do at school: B. Tailor, H.Ponomarev. Cause the 9th "A" (39).
Radiocronaca service "M-K": (42).
The handyman: (43).
The industry offers – we offer the industry: the Board of universal (44).
Sports: (46).
COVER: 1. Transport for the Forester. Fig. B. Kaplunenko; 2-I page – five-year plan on the March. Photo of Yuri Yegorov, installation of M. Kashirina; 3rd page – photo Panorama. Installation of M. Simakov; 4-I p. – NTTM Exhibition of the Moscow region. Photos By A. The Queen.
TAB: 1st page – Motonarty change shoes. Fig. M. Sorkin; 2-I page – ZIS-110. Fig. Y. Dolmatovsky; 3-I page – album philatelist. Installation N. Bazhenova; Sea collection "M-K". Fig. M. Sorkin.
Modelist-KONSTRUKTOR 1976-04 PDF (download)