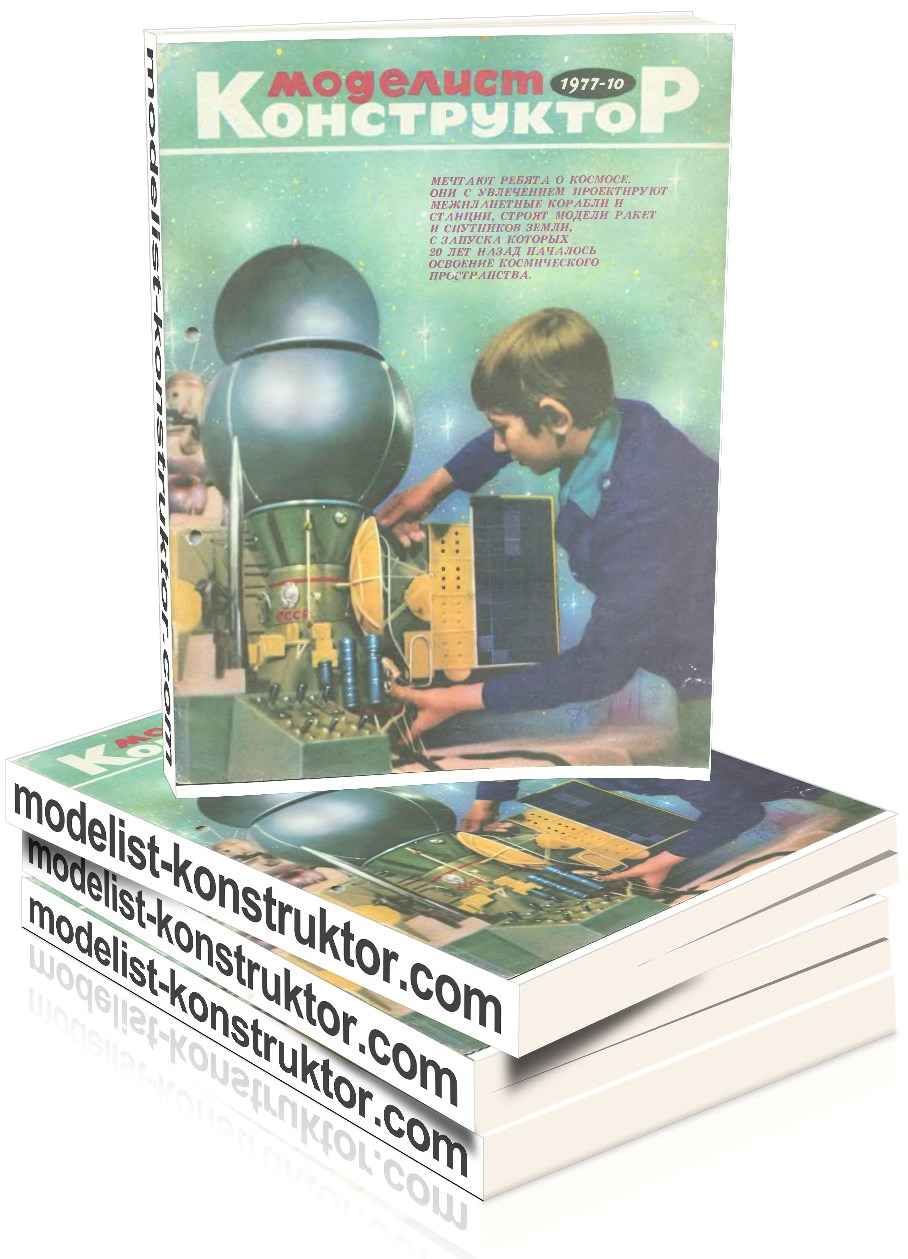 CONTENTS:
Yu Guerilas. Care for the young is to care for the future (1).
ENEA – young innovator: Small spool, but precious (4).
Public KB "M-K": A. Gerashchenko. The engine for all of the elements (6);
On the basis of "Arrows" (9);
M. Todorov. Cards without… of the fuel tank (12).
Horizons technology: Y. dolmatovski. Electric cars: yesterday, today, tomorrow (14).
Machine-monuments: O. Kurihin. 293 historical (17).
To mark the 20th anniversary of the space era: V. Sparrow, I. Merkulov. The victory of reason (23).
Models in the world: A. Aleshin. Model of river passenger ship (26).
On land, sky and sea: I. Usenaliev. NKL-16/42 (28).
Electronics circuits: V. Rinsky. Less pocket (33).
Cybernetics, automation, electronics: Boris Igoshev, A. Kuznetsov. Train your will (34);
V. Chuvashov. The cyber platform (36).
Hams tell, advise, offer: B. Tailor. Sparkling transparency (38).
Youngest: (40).
Radiocronaca service "M-K": (41).
Master of all trades: I. Sergeev. New skills drills (42).
Club "Zenit" (44).
Briefly about different: (45).
Report number: R. Ogarkov. With an eye to the future (46).
COVER: 1 page – Model, "Venera-9" – the work of Kutuzov Novocherkassk plant of synthetic products. Photo by A. Artemyev; 2-I p. – a report from the pioneer camp "Eaglet". Photo I. Evstratova and A. Kazimirov; 3. Baku starts. Photo by R. Ogarkova; 4. – Buggy. Photo A. Bosy.
TAB: 1st page – Electric cars. Installation by Y. Dolmatovsky; 2. Historic steam engine No. 293. Fig. V. Kaplunenko; 3rd page – NKL-16/42. Fig. Boris Mikhailov; 4. a Miniature radio receiver. Fig. B. Kaplunenko.
Modelist-KONSTRUKTOR 1977-10 PDF (download)