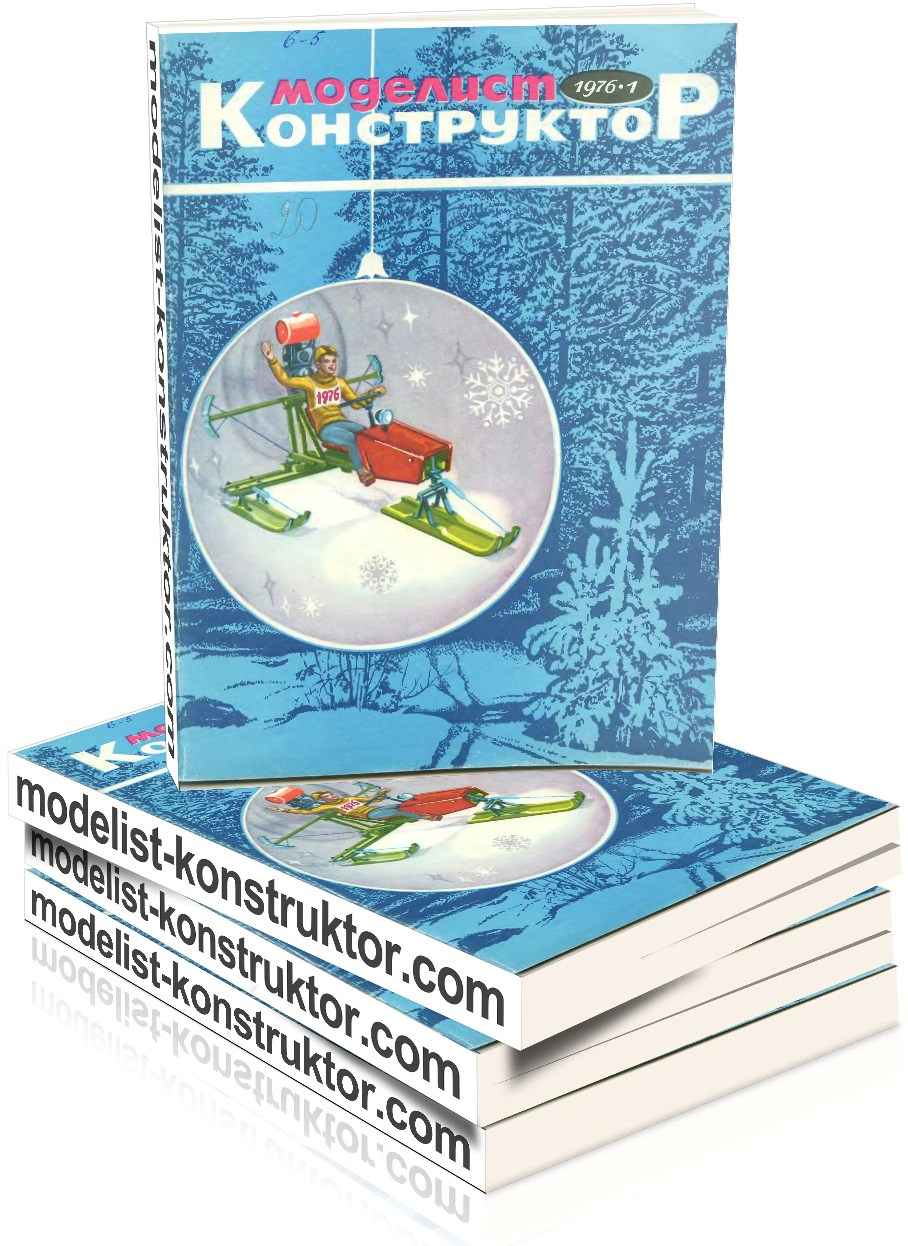 CONTENTS:
Review: the new stage (1).
XXV Congress of the CPSU – a fitting welcome!: A. Khodyrev. The Urals mark (2).
ENEA – school innovation: (4).
Tech news: the Name of the thirtieth anniversary of the Victory (6).
Public KB "M-K": O Cheese. Snowmobile from the forest edge (9);
A. Ignatov. Boat? Motorcycle? Car! (13).
On earth, in the heavens and on the sea N.Kordyukov. It was created to fight (17).
Reader – the reader: (23).
Build a vehicle (28).
Horizons of technology: In the sea goes… tractor (31).
Sea collection "M-K": (33).
Advice to the Modeler: A. Lapp. "Soap" looking for threads (34).
Technique of animated sound: V. Chirkunov. A stereo (39).
Radiocronaca service "M-K": (44).
Youngest: (45).
The handyman: (46).
COVER: 1 Wooden sled. Photo Yulia Kapitanova. Fig. R. Strelnikov; 2-I p. – DHT in Volgograd. Installation of M. Kashirina; 3rd page – "the Stadium on a school break". Fig. K. Nevler; 4. Four – wheeled "Fun". Photo Of Yuri Yegorov.
TAB: 1st page – "Robot" Ignatov. Photo of Yuri Yegorov, Fig. T. Konstantinova; 2. – SU-6, M-7-1F and SU-6 АМ42. Fig. B. Kaplunenko; 3. – "Tavern goes to sea". Fig. M. Sorkin; 4. – "Sea collection "M-K". Fig. M. Sorkin.
Modelist-KONSTRUKTOR 1976-01 PDF (download)