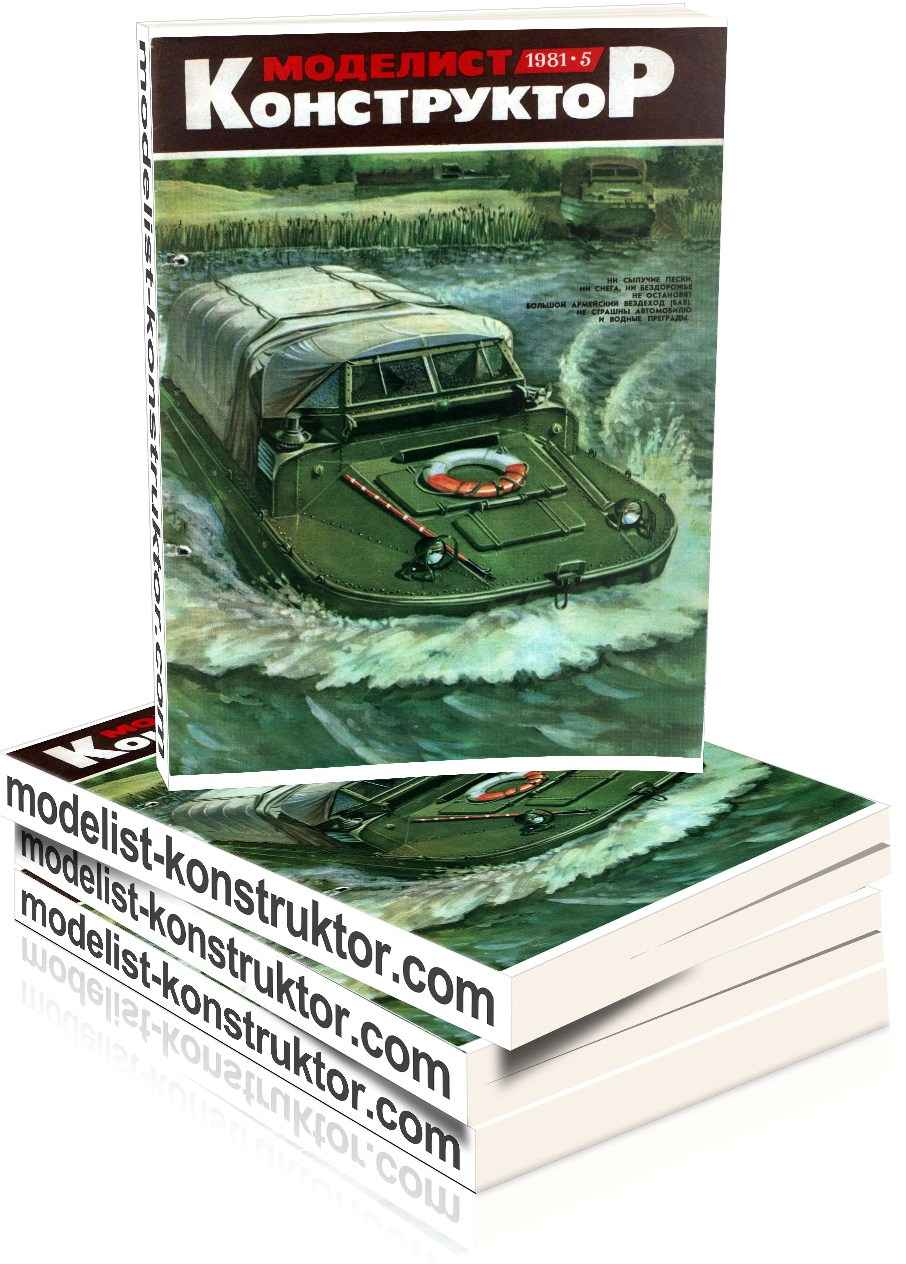 CONTENTS:
Report number: I. Evstratov. Week of the young craftsmen (1).
Addresses NTTM: B. Suponev. The school of chief designers (2).
Public KB "M-K": V. Peregudov. The family of "Swifts" – family friendly (4);
V. and G. Borodinova. Pneumopercussion (7);
A. Gerashchenko. Multi-purpose push-pull (8).
On land, sky and sea: E. Prochko. BAS: the first post-war car of a class "earth-water" (12);
Destroyer "Lenin" (16);
Yuri Zasypkin. Designed for flight (19).
Sea collection "M-K": V. G. Smirnov. The last representatives of a class of cruisers (25).
Note: experiment!: S. Podgursky. Reverse switch (29);
P. Smirnov. Piston – jet (30).
Models in the world: K. Pachkoria. Lunging – speed A-1 (34).
Hams tell, advise, offer: V. Rinsky. "Radiotochka" aired in (36).
Technique of animated sound: E. Panteleev. Indicator stereoballs (39).
Electronics on chips: a Module for power IC (40).
Radiocronaca service "M-K": (43).
The handyman: (44).
COVER: 1 page – Car BAV-485. Fig. M. Petrovsky; 2. – the national week of science, technology and production for children and youth. Photo I. Evstratova; 3rd page – At different latitudes. Installation of M. Simakov; 4-I p. – Young technology of the city of Kuibyshev – the national economy. Photo By Yury Stepanov.
TAB: 1st page – Aviette air-3 and air-4. Fig. E. Seleznev; 2-I and 3-I p. – the Central exhibition NTTM, dedicated to the XXVI Congress of the CPSU. Photo A. Raguzina; 4. – Sea collection "M-K". The final release of cruising series. Fig. M. Petrov.
Modelist-KONSTRUKTOR 1981-05 PDF (download)