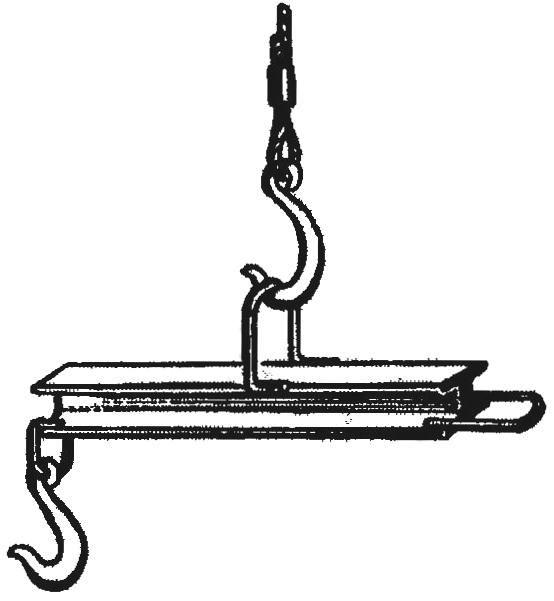 It happens that the boom lifting mechanism is not enough, and the load required to lower only slightly.
In this case, would be bailed out of the auxiliary rocker arm from a suitable pipe or brand in the middle of it from top to welded eye hook lift, at one end — the same eyelet hook load, and the other handle in the form of an arc of a metal bar.
At small radii the displacement is enough that the goods "reached out" to the right place.
I. ZUYKOV, Kstovo
Recommend to read
VYZHIGATEL IN A NEW ROLE
Why would a self-similar wheels protector? Go RC micromachines on the asphalt, the dirt it knead not necessary. But let's see what kind of speeds these cars run, what turns them brought...
HYGROMETER
The agricultural theme, perhaps the most characteristic in the work of young radio Amateurs from syut Novosibirsk region. 14 new products — electronic devices for agriculture — provided...