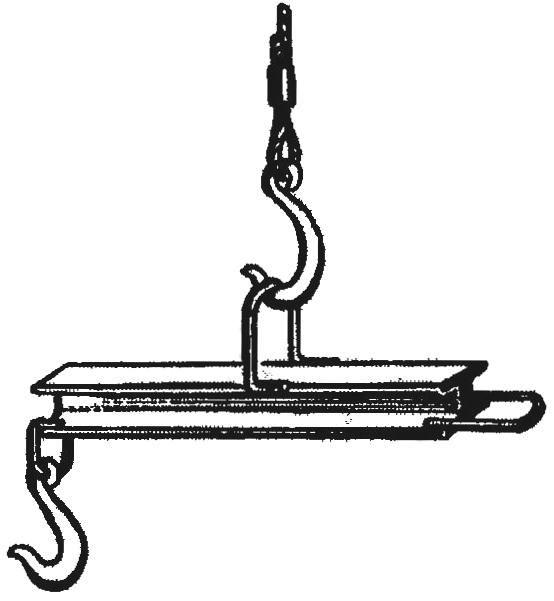 It happens that the boom lifting mechanism is not enough, and the load required to lower only slightly.
In this case, would be bailed out of the auxiliary rocker arm from a suitable pipe or brand in the middle of it from top to welded eye hook lift, at one end — the same eyelet hook load, and the other handle in the form of an arc of a metal bar.
At small radii the displacement is enough that the goods "reached out" to the right place.
I. ZUYKOV, Kstovo
Recommend to read
QUICKLY AND RELIABLY
Like it or get a hose clamp or wire the ends of pneumology, no one can guarantee the strength of the connection: the internal air pressure will do the trick. And if force this pressure...
SO AS NOT TO INTERFERE
How in the large or small basins, so they are all occupying the limited space of the bathroom. Three hook driven into the wall above the bath, will solve the problem — they will serve as...