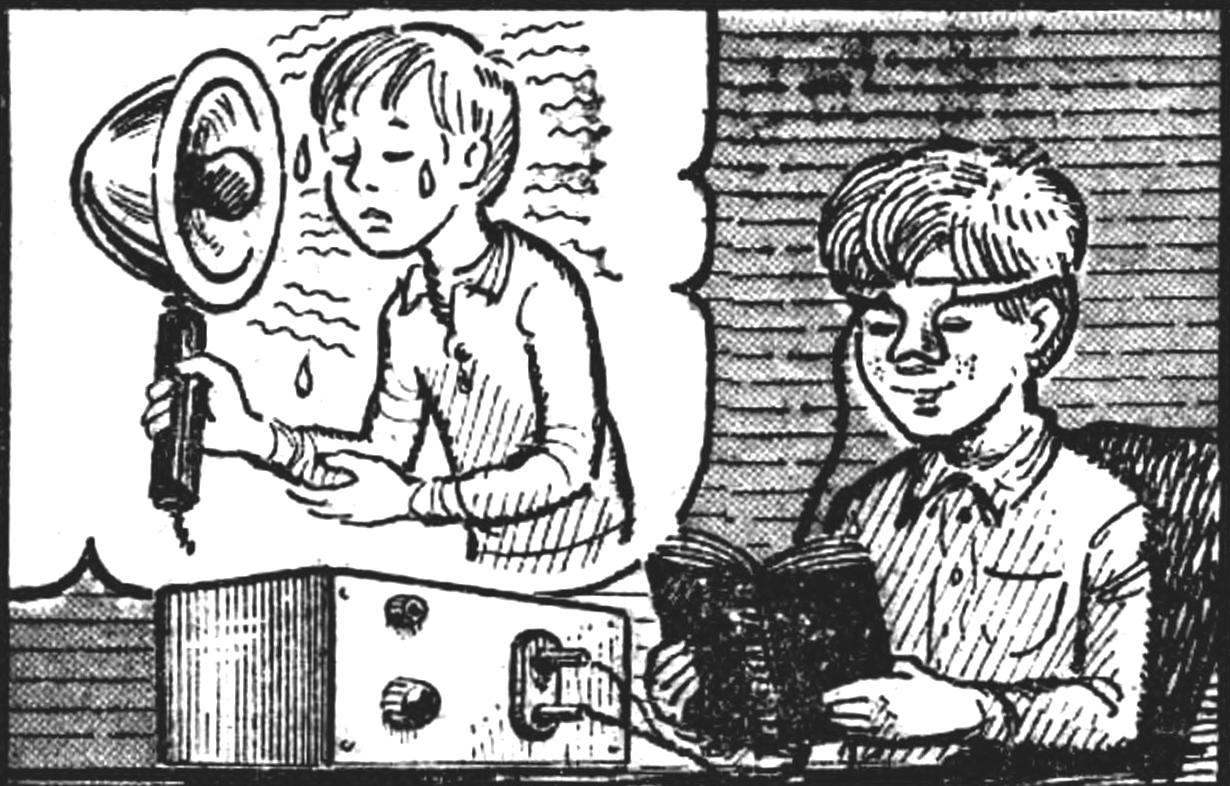 In this case doctors usually recommend to warm up the area of nose and the bridge of the nose with bags of hot sand or a medical reflector. But here's the problem: the bag has to hold hands and to periodically change the sand cooled and the heat from the reflector heats not only the nose but the whole face, and even the light from the lamp is blinding. Heating pads, too uncomfortable — too big. But perhaps the most significant drawback of all mentioned devices is the inability to smoothly adjust the heating temperature.
Electronograms thermostat that we offer to attention of readers, specifically designed to warm up the area of nose and the bridge of the nose.
The device is powered by a step-down transformer from the mains AC voltage of 220 V. the Maximum power consumption does not exceed 30 watts.
The temperature of heating is infinitely adjustable and does not exceed 60°. Heating elements metal film resistors. The thermostat is a thyristor device with pulse-phase control (Fig 1). Changing the time of the unlocking regulating thyristor V5 with respect to the transition of the voltage at its anode through 0, we thereby change the conduction time of V5 during the period of the voltage rectified by the diodes V1—V4. This changes the energy supplied to the heater, assembled on the resistors R1—R7, and hence the heating temperature.