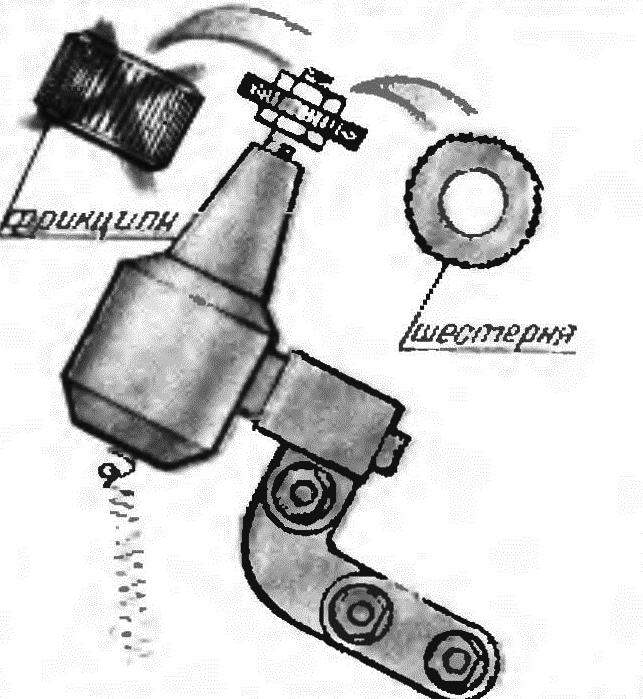 Velodyne, works great at high speed, but worth a go on a broken road — the spotlight begins to fade. The reason is lack of frequency of rotation of the rotor of the generator at low speed. To bring the revs back to normal, I advise those who do mostly ride the bike at low speeds, to impose on the Dynamo shaft instead of the standard clutch with knurling buy gear with an external diameter of about 15 mm. you can Secure it between two suitable nuts.
Recommend to read
FUEL TANK — CO2
Whatever you say, but the popularity of a particular model often depends not on its flight data and... flight readiness. That is why many modelers prefer to equip their technique is...
ON ONE WING
Not for the first ten years there is a class of experimental aircraft. It would seem that this time is sufficient to clearly determine the best scheme inflected wing", the most favorable...