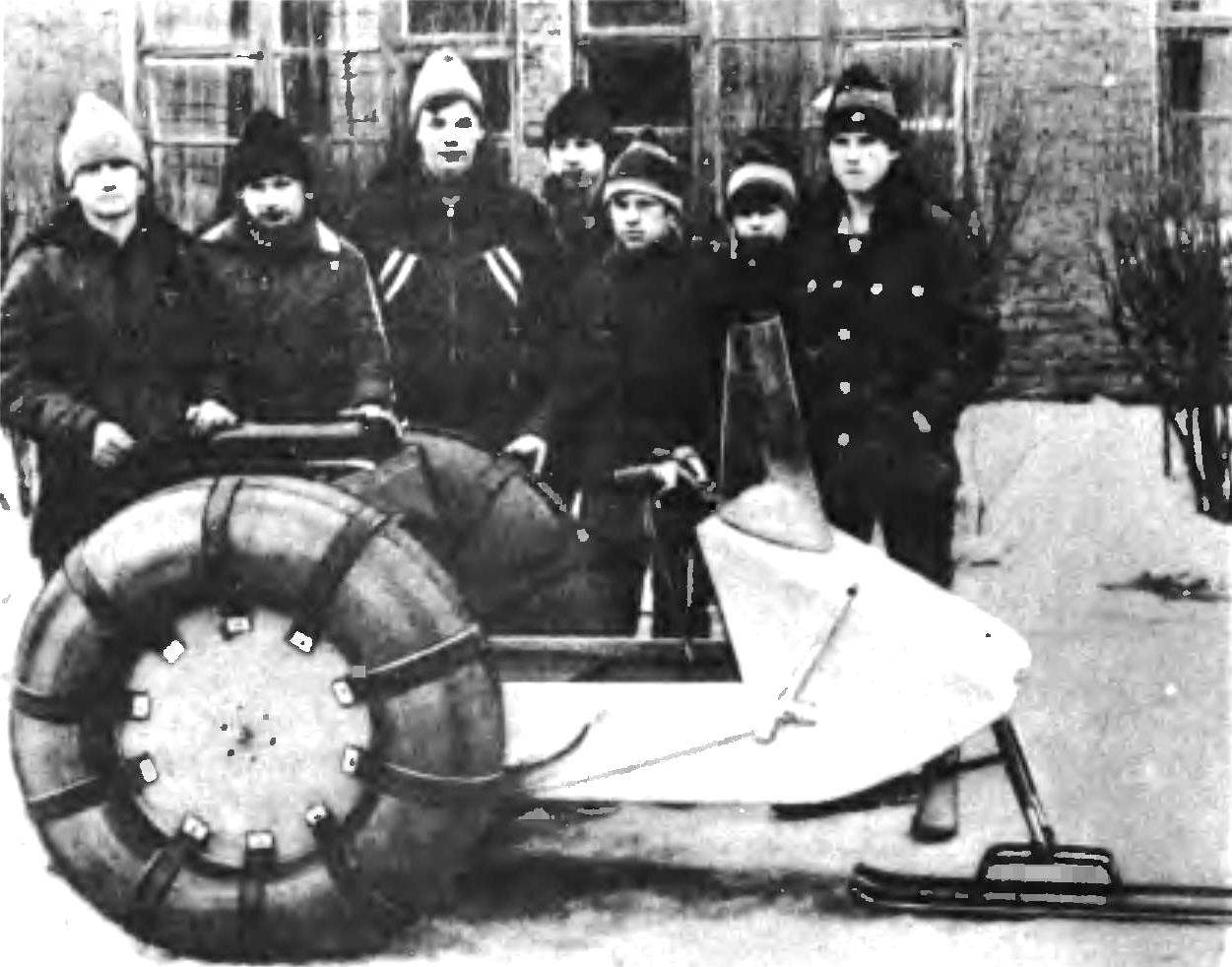 Our magazine was one of the main popularizers of the recently introduced family of ATVs — vehicles for low pressure tires. All season, excellent permeability, the ability not to disturb the vegetation when moving through the forest or the tundra — the dignity of vehicles of this type immediately attracted the attention of lovers of Amateur technical creativity. And after the publication of the drawings one of the most successful designs — terrain vehicle "Harp" Vyacheslav Laukhina (see "M-K" № 5, 1984) — in our country there were hundreds of machines of the same scheme.
Today we want to acquaint readers with the all-terrain vehicle "Rysik", created by the students of the College in the town of Tchaikovsky of the Perm area under the leadership of M. I. Psarev. Curiously, this machine was built in 1983 — before the authors learned about the "Harp". And despite the quite close to its counterpart scheme, it has several advantages: more compact, the presence of a spring-mounted steerable wheel, detachable cab.
Get started designing this vehicle, we primarily proceeded from the desire to make all-season and four-wheel machine, which would transcend the swamp, snow, any terrain. Experience in the construction vehicles at our mug at the Polytechnic University of light industry have already been made by us about the family of snowmobiles has been told in the "M-K" No. 11 in 1980 and No. 11 for 1981. However, once in the press flashed a message on the Rover cameras at low pressure, we wanted to try to make such a transport.