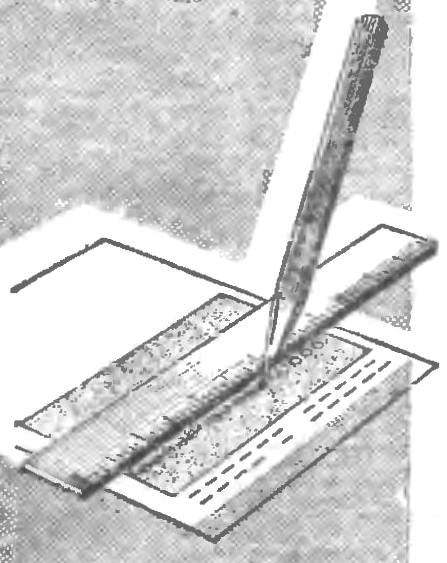 Now, almost everywhere applied electronic machines and appliances, the programme of work which is carried out by using perforated paper tapes and cards. Therefore, it is easy from already used punch cards to pick up where the holes were located in one row. Essentially, this is a ready device for drawing dashes: apply to the centers of the holes, a ruler and a pencil or pen — under the card will remain clear dotted line.
Recommend to read
WITHOUT A BRUSH AND IS CONVENIENTLY
Offer an easy and convenient option of using paper glue sold in plastic bottles without a brush. On the lid of the bottle make a hole with a diameter under the core-tube of a ballpoint...
TERMINAL SQUARE
Most automatic screw machines have trehkanatnoy the self-centering, which is easy to fix the workpiece cylindrical or hexagonal shape. And if it is of square section! In this case, a...