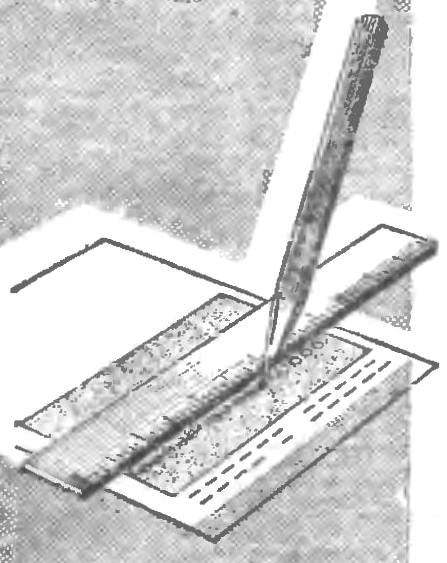 Now, almost everywhere applied electronic machines and appliances, the programme of work which is carried out by using perforated paper tapes and cards. Therefore, it is easy from already used punch cards to pick up where the holes were located in one row. Essentially, this is a ready device for drawing dashes: apply to the centers of the holes, a ruler and a pencil or pen — under the card will remain clear dotted line.
Recommend to read
"EARED" SHOVEL
In winter, urban courtyards and suburban areas for cleaning lanes of freshly fallen snow is often used homemade wide shovel of sheet metal: they work easily and conveniently thanks to...
A HOME FOR BEES
The basis of the hive — a column with tap holes on the front doors on the rear and a slider on the inside of the side walls. On the slider rest seven light plywood cassettes with...