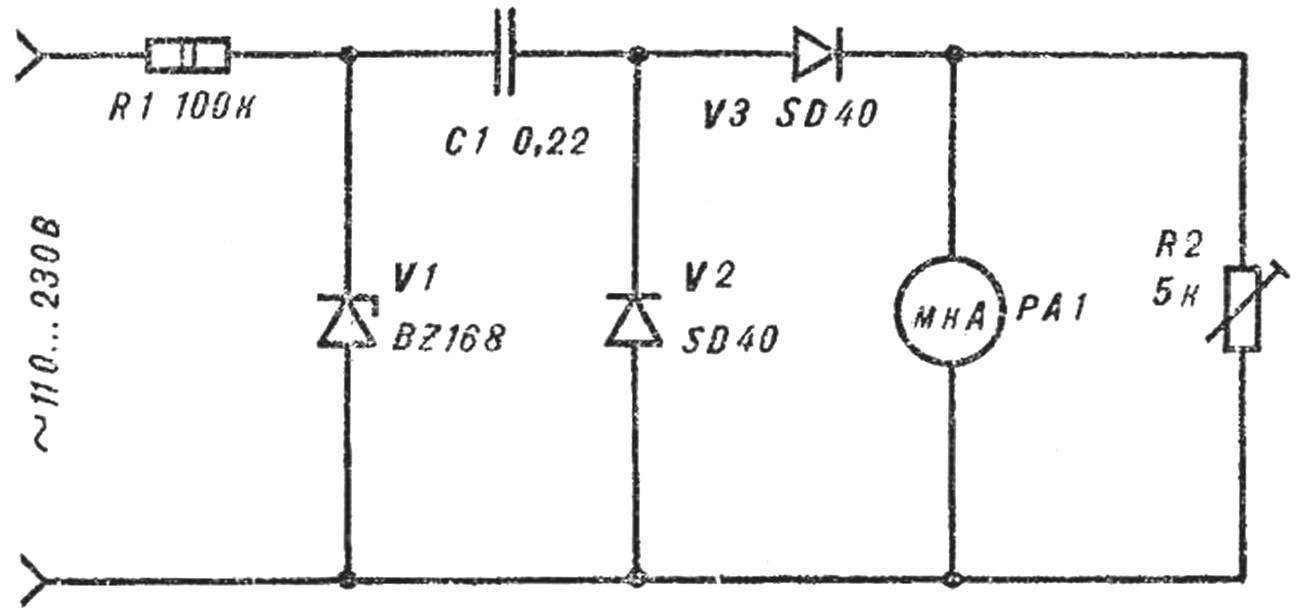 A diagram of the frequency to control the frequencies in a relatively narrow range offers the magazine "Radio Fernsehen Elektronik" of the GDR. It contains all 7 elements. The device operates as follows. By using a series connected resistor R1 and Zener diode V1 of the input sinusoidal signal is converted into a rectangular amplitude of 6.8 V. the Capacitor C1 differencial these rectangular pulses. The average value of the current is directly proportional to the frequency of the specified measuring instrument PA1 100 µa. Variable resistor R2 is used for calibration of the scale of the microammeter. This instrument is designed for accurate measurement of the mains frequency 50-60 Hz voltage from 110 to 230 V. the mains Frequency is sometimes used to synchronize the vertical deflection of the television, electronic watch and other digital devices.
Recommend to read
LOCKS WITHOUT SECRETS
Both designs are quite small locks. On their basis it is possible to create other systems, more sophisticated. The first castle shown in figure 1, suitable for flat products — folders,...
MOVE THE FURNITURE? PLEASE!
To Express themselves easier. I have to move home furniture. Where will my wife say, women love such innovations. That's just the strength may not be enough, especially if you do not...