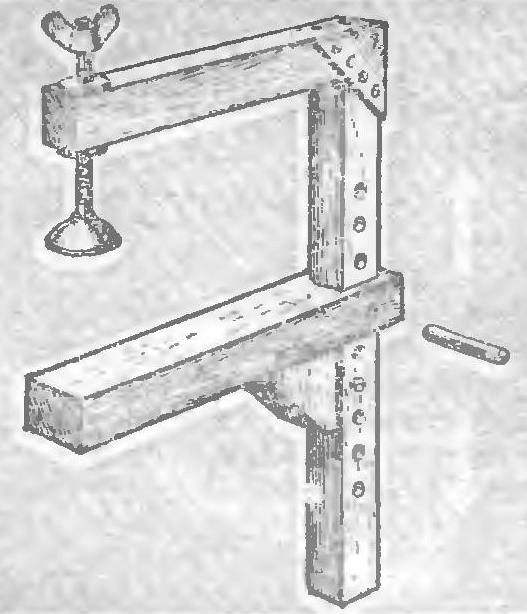 The range of action of conventional clamps is significantly expanded, if the emphasis is extensible, as the wrench. It is done so. In an l-shaped bracket drilled and cut the hole for the clamping screw, and in its longest part — the holes for mounting the movable jaw. It is fixed with a pin or screw of corresponding diameter.
V. DUDCHUK, S. kleschikha, Rivne region.
Recommend to read
THREAD NUT
You need to cut into the rod thread. Dice you have, but no holder. How to be? Very simple. Choose a nut, which enters the die is tight, with no gap. Saw the thread and nut groove, align...
Horned adjustable
This upgraded wrench I use for many years and I think it is very convenient. Drill a hole and his lips pressed to two steel pins, I was a versatile tool to unscrew and also hidden castle...