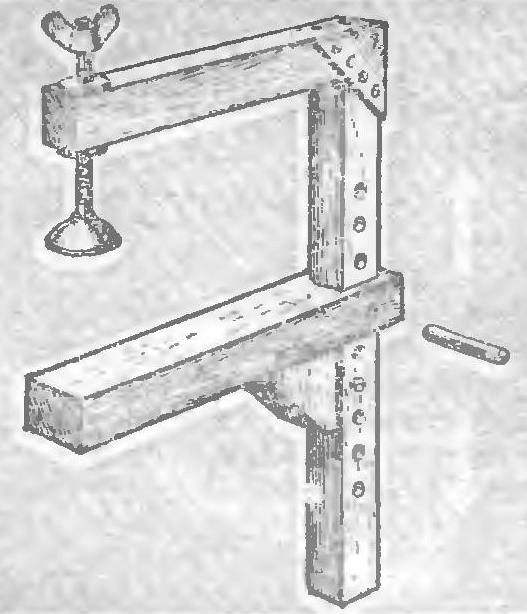 The range of action of conventional clamps is significantly expanded, if the emphasis is extensible, as the wrench. It is done so. In an l-shaped bracket drilled and cut the hole for the clamping screw, and in its longest part — the holes for mounting the movable jaw. It is fixed with a pin or screw of corresponding diameter.
V. DUDCHUK, S. kleschikha, Rivne region.
Recommend to read
SELF-SIMILAR SPORTS — WHAT IS IT?
When we sometimes hear the term "Automodelisme", most often remember the boys with the excitement of chasing RC cars. Indeed, in recent times RC automodel sport has become probably the...
TEPLIČKA OF TIRES…
Original miniature greenhouse you get when you use discarded car tires and plastic bottles. Last filled with water, with salt and are placed inside the tires. The sun, they accumulate...