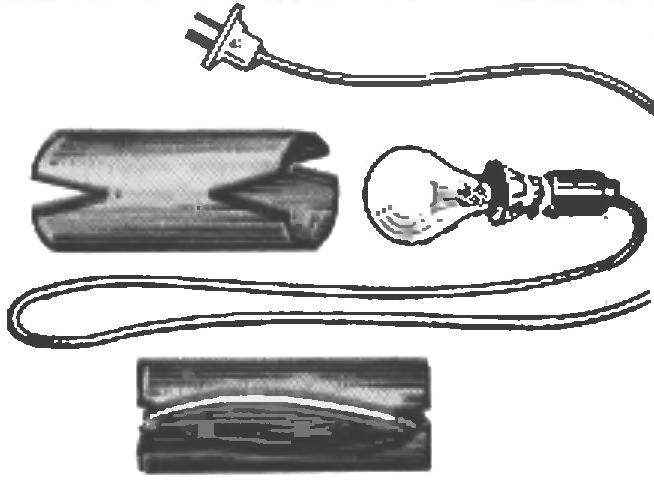 A portable lighting lamp on a long cord helps not only under the hood of the car, but in the cellar, in a dark back room. But here's the problem: how to store?
The perfect pencil case will cut plastic tubing with an inner diameter corresponding to the diameter of the bulb. As for the coiling of wire around the edges of the canister cuts can be made.
Recommend to read
IF BROKEN NEEDLE
For pumping nipple balls often use Bicycle pump with a special needle. But it does not matter if it broke or its just not there at hand: with this work well covered by a normal Bicycle...
DRYING IN FLIGHT
Probably there is no sector of the economy, which would not have developed or used bulk materials. And for most of these powdered products is the most insidious enemy — humidity. To get...