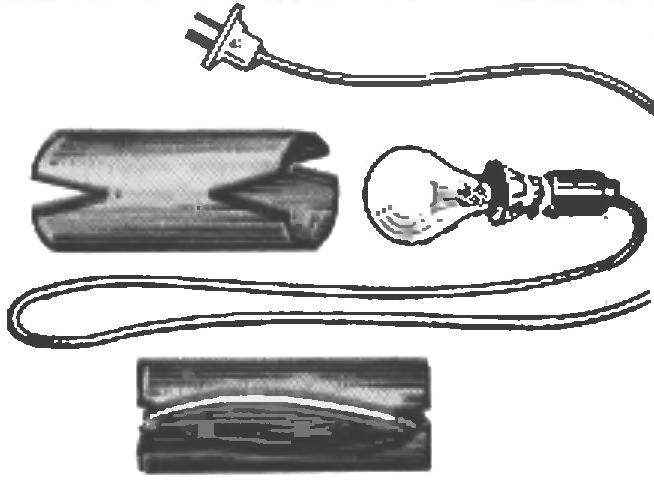 A portable lighting lamp on a long cord helps not only under the hood of the car, but in the cellar, in a dark back room. But here's the problem: how to store?
The perfect pencil case will cut plastic tubing with an inner diameter corresponding to the diameter of the bulb. As for the coiling of wire around the edges of the canister cuts can be made.
Recommend to read
FINISH VENEER
Furniture manufacturer of plain (uncoated ahah!), the DSP completes its finish. Although this is a simple, but important step, which largely determines the appearance of the finished...
PLOW WINCH
Ground treatment — the work is physically difficult. To facilitate the farmers-gardeners and used mini tractors and tillers. I thought that it is best for such work fits motoliberty, and...