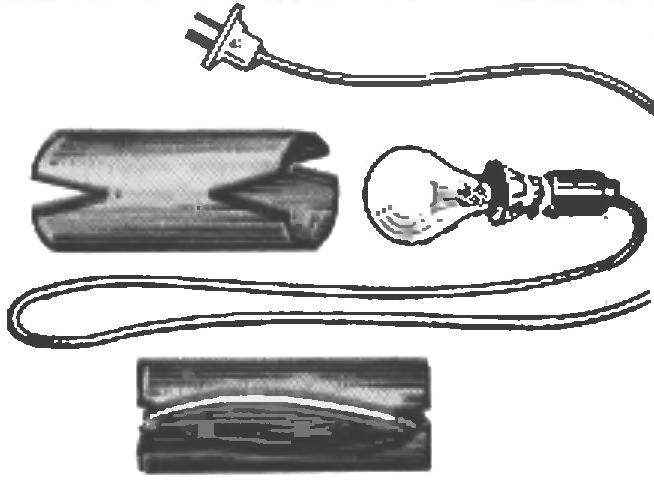 A portable lighting lamp on a long cord helps not only under the hood of the car, but in the cellar, in a dark back room. But here's the problem: how to store?
The perfect pencil case will cut plastic tubing with an inner diameter corresponding to the diameter of the bulb. As for the coiling of wire around the edges of the canister cuts can be made.
Recommend to read
FAN LAMP…
The principle of operation of my proposed homemade svetvincenat "Whelan" is forced Ventilation of the Lamp bulb and heat the bottom of the room with warm air by sending heat to the...
LIGHT SIGNAL LAMP
Plastic pill bottles medicine make excellent caps, signal lamps. The holes in the chassis are drilled on the diameter of the blanks. Caps, painted diluted capelike pasta from ballpoint...