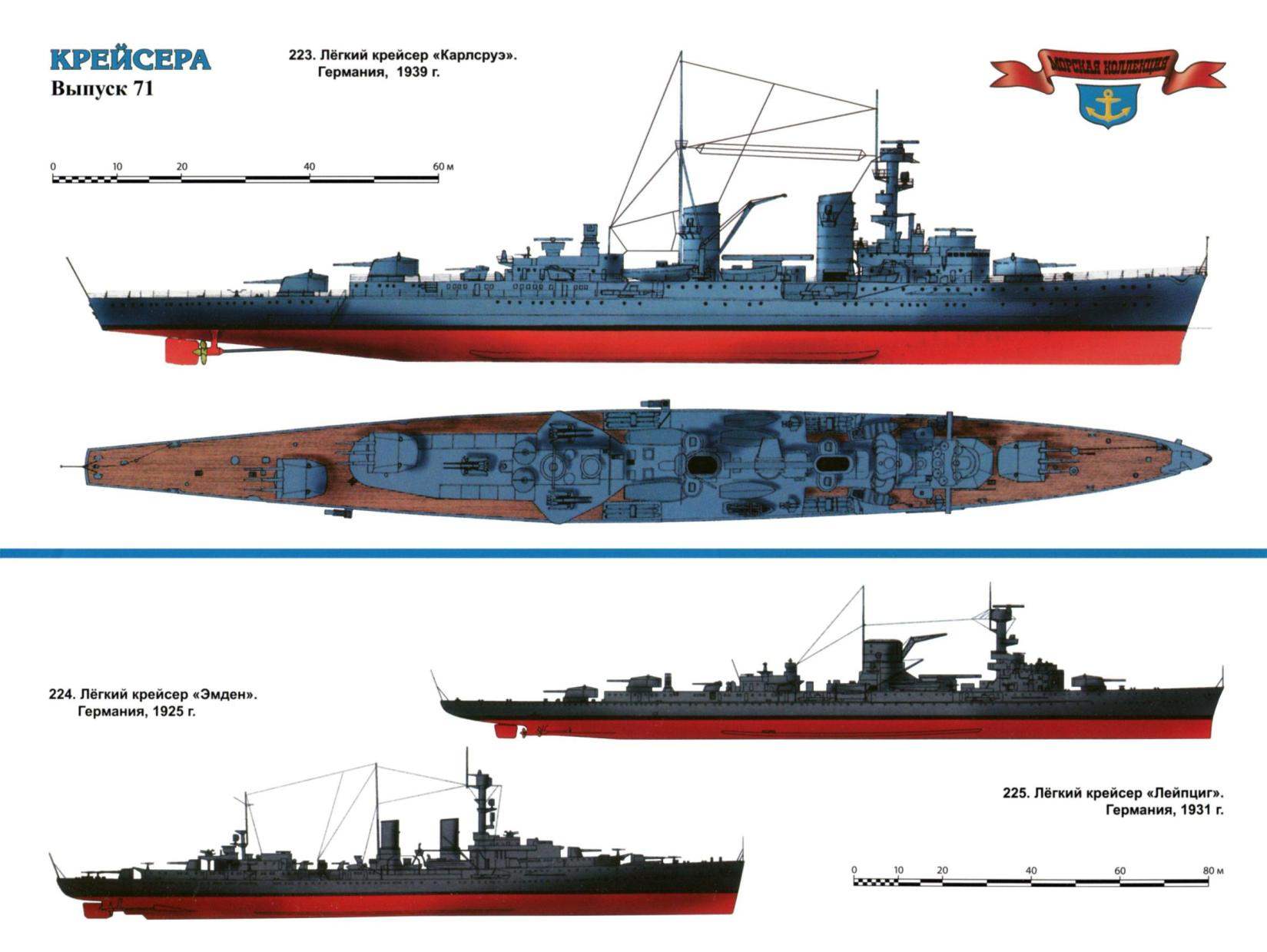 The remaining after the 1st World war, the main defeated, Germany was disadvantaged their opponents, as they say, in full. Not escaped the almost complete destruction of the German fleet. Under the terms of the Treaty of Versailles in its composition could have only 6 battleships and the same old light cruisers. In order to completely humiliate Germany, this set of old were allowed to update only once expired service life, which for cruisers identified in 20 years. After this period, it was possible to build only units, not exceeding the displacement of 6000 tons.
However, the allies were so greedy, that they punished themselves: they left the enemy only the oldest cruisers of the "Niobe", the first of which is assigned a 20-year term was due to expire almost simultaneously with the creation of a new German Navy – Reichsmarine. However, the Germans did not manage to implement even such a modest option. Had neither the designers nor the shipyards: the former powerful state-owned enterprises or on selected areas (Howarth in Danzig), or were transferred to private owners (factories in Kiel), and poor state is not going to Fund. Remained the only hope of Arsenal in Wilhelmshaven, which is without any competition and received the order.
The project of the first post-war German cruisers, which received a symbolic name "Emden" (the Germans did not fail to "kick" the former chief of the enemy at sea, Britain, where the first bearers of the name brought a lot of trouble in 1914), was a few "poshtukatureny" option "Emden – 2". From ancestor "Emden – 3" had almost not changed a body, which, however, was supposed to place eight 150-mm guns in paired installations on a diametrical plane, and in the most preferred embodiment -linear-sublime. Instruments themselves were the latest brands with a long barrel and semi-automatic wedge-bolt.