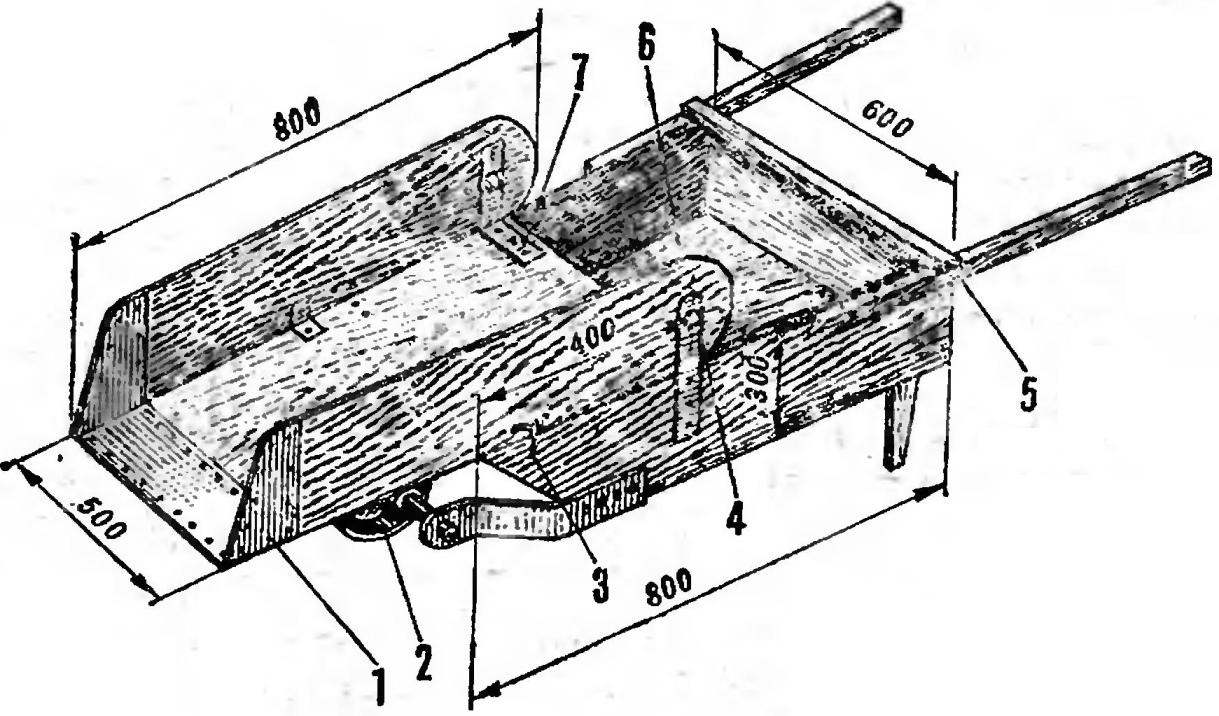 To fill the wheelbarrow with sand, grain or leaves, it is not necessary to take in hands a shovel. Put it on… "scoop". It is made from plywood, the bottom and sides are fastened dural corners, and the front rivet is a metal "toe". Fixed design on the body with the latches 3 (window latches) and axis 4. During transportation the "scoop" is placed on the bar-stop.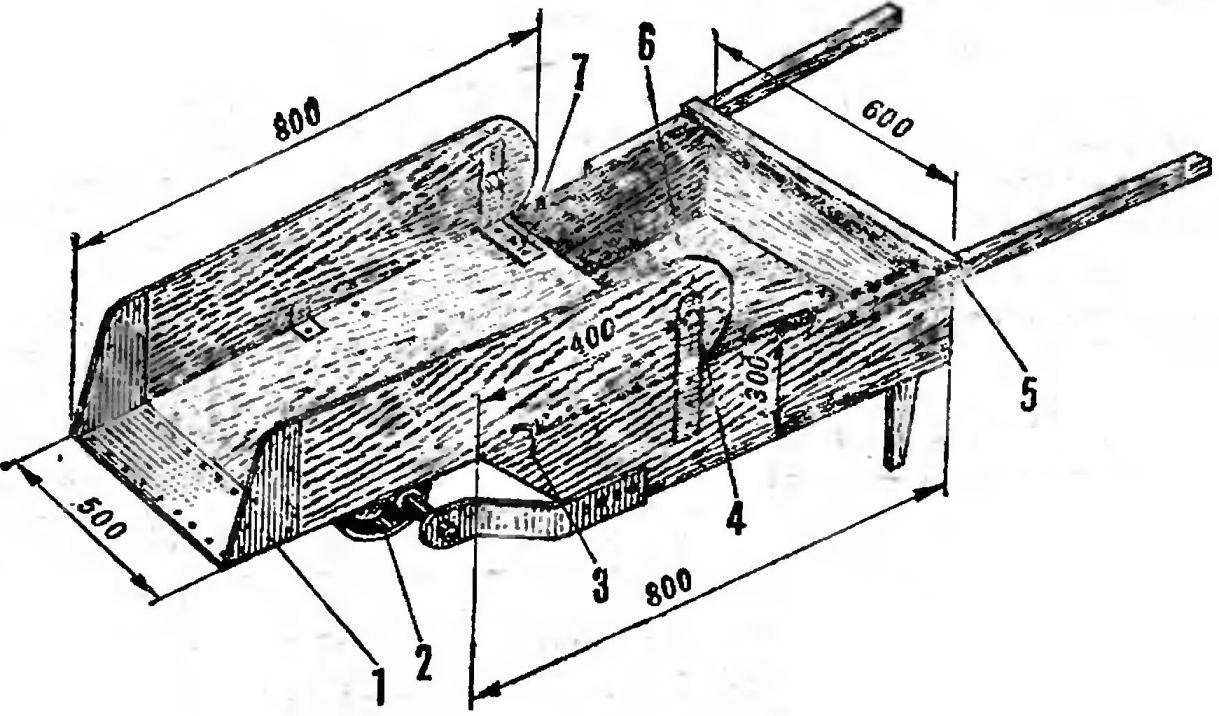 Samosogrevaetsya car:
1 —shovel, 2 — wheel, 3 — latch-bolt, 4 — axle tipping scoop, 5 — strip-blank, 6 —exterior, 7 — area.
To improve cross recommend to supply the car wheel ball.
V. LISINSKI
Recommend to read
GRAVITY INSTEAD OF SPRINGS
The door in the form of a trapezoid - not architectural elements and a simple and elegant solution to the problem of automatic closing doors that do not require a single additional...
Hello!.. DO YOU HAVE DRILL?
True stories about Vitka-inventor. That day we swam in a rubber boat Vaikinai far. Left behind and the dam, and willow spreading, with lower branches which is so convenient to dive, and...