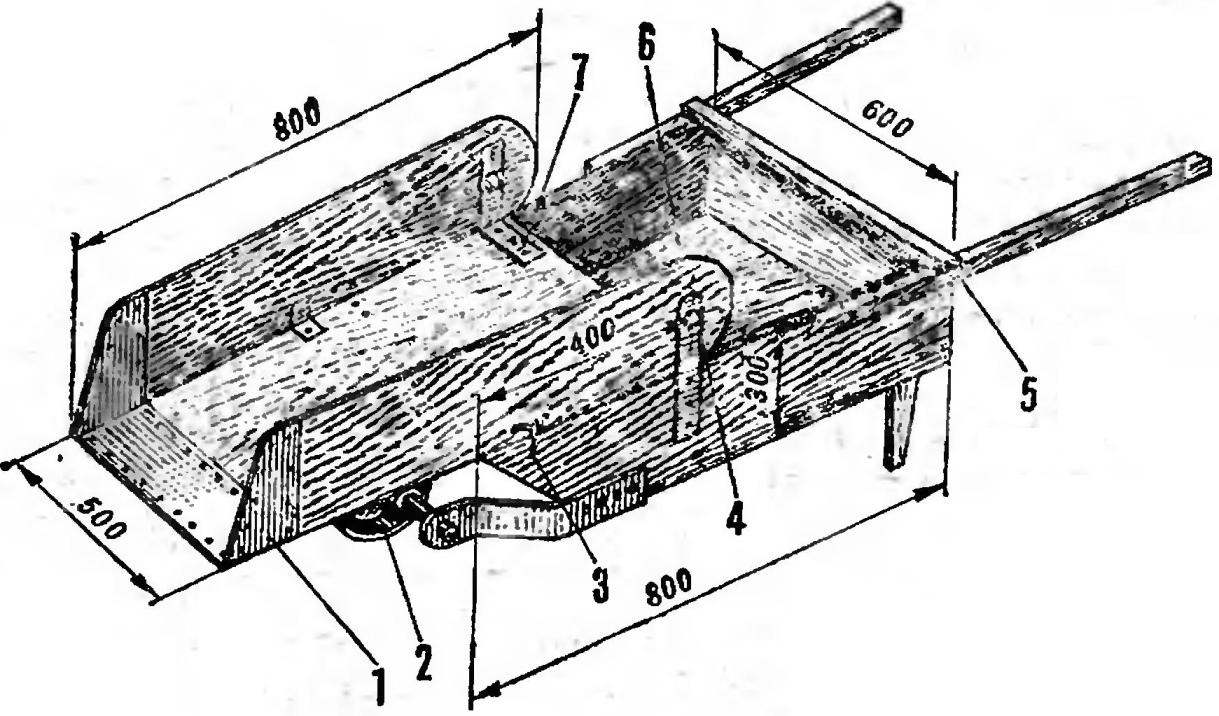 To fill the wheelbarrow with sand, grain or leaves, it is not necessary to take in hands a shovel. Put it on… "scoop". It is made from plywood, the bottom and sides are fastened dural corners, and the front rivet is a metal "toe". Fixed design on the body with the latches 3 (window latches) and axis 4. During transportation the "scoop" is placed on the bar-stop.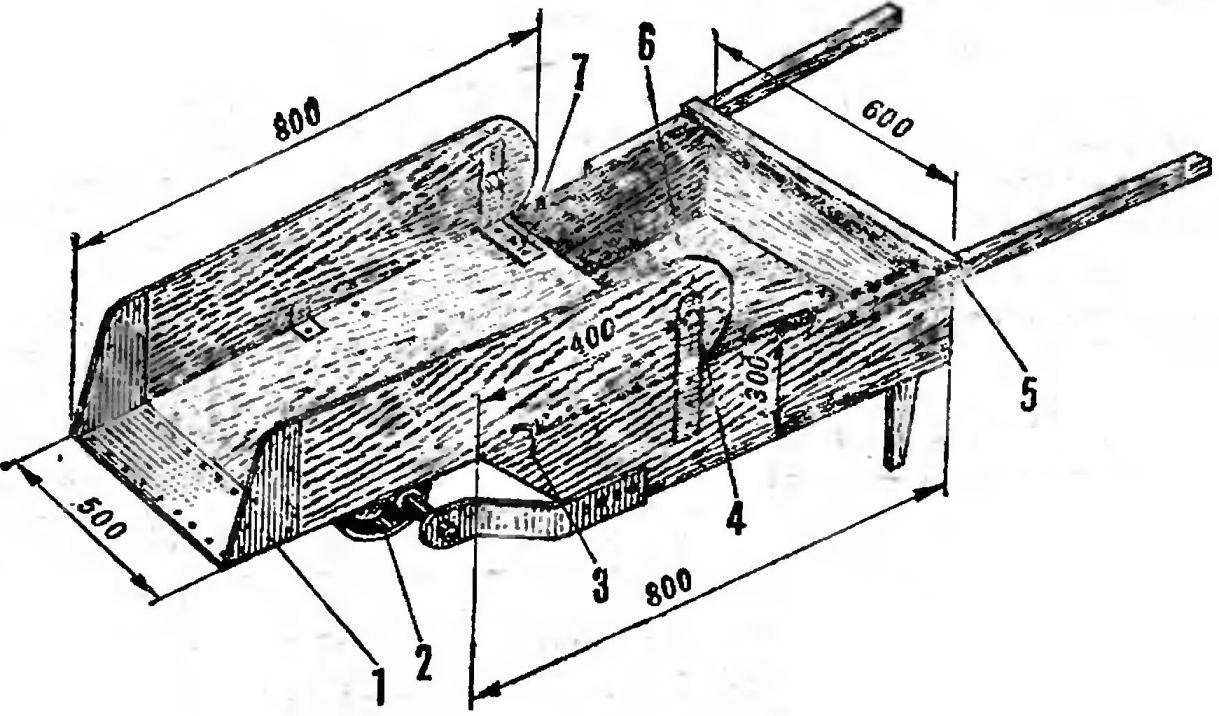 Samosogrevaetsya car:
1 —shovel, 2 — wheel, 3 — latch-bolt, 4 — axle tipping scoop, 5 — strip-blank, 6 —exterior, 7 — area.
To improve cross recommend to supply the car wheel ball.
V. LISINSKI
Recommend to read
RIDE-ALL-TRADES
Garden cart with a wide, roomy basket and grates to build sides for a variety of work in the garden, on the plot. However, every one dealing with the earth, primarily digging, is engaged...
CAN CUT, GRIND AND CUT
(The end. Start at # 1'04)   Power bracket (Fig. 7) is welded in the form polukrovka of steel sheets of different thickness. At its rear side is located, as already mentioned, the...