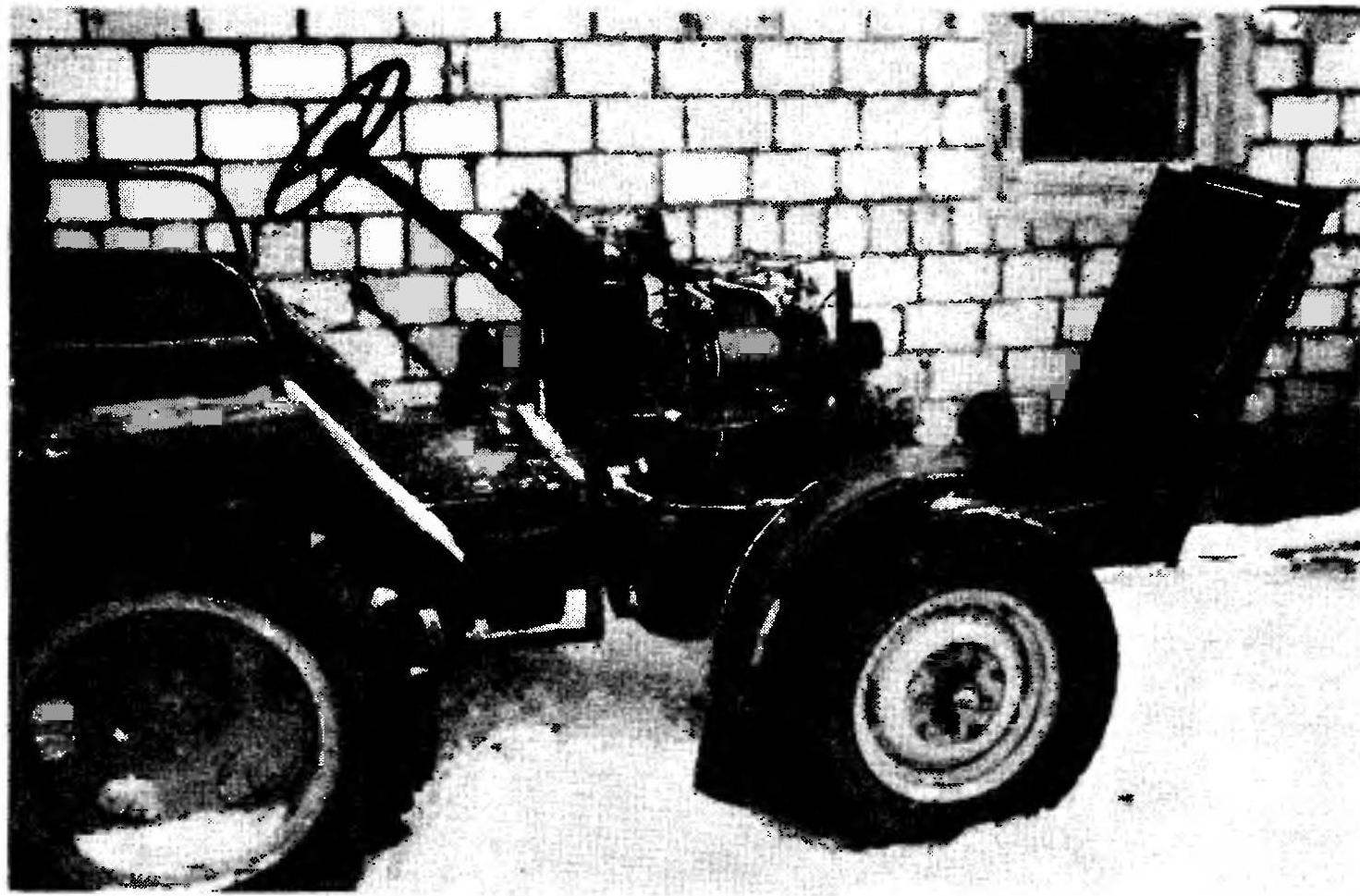 "Mini tractor, description and sketches of which were published in No. 3 of the journal this year, I really liked it. As, apparently, the other readers of the "M-K", there was a desire to make much-needed in an economy car-wagon. Moreover, because the engine pumps, and Azovskoe the clutch, and main gear from the electric cars available are already available. Constrains only the lack of information about what the suitable mini tractor front axle, frame, support system. I will be glad to read about all this on the pages of your favorite magazine."
Similar letters to the editor received a lot. The response to them is published below material.
Apparently, everyone who decided to seriously undertake the development of a homemade mini-tractor (MT), used a lot of counterparts, original decisions of those or other components before you opt for the best option. Haven't been here, of course, no exception and I, being guided in their creative search for "M-K" and other publications, industrial designs of agricultural machinery. And if it is acceptable to implement at home scheme of transmission MT-based motor pumps, Gusovskogo clutch and rear axle from the electric vehicle has emerged as a sudden flash of insight, then the rest — alas! — appeared far not at once and not suddenly.
I would be happy if these solutions appeal to readers and subscribers of the "M-K" — fans make things with their hands — like how it happened with what was already published in the 3rd issue of the journal this year.
FRONT AXLE MT my homemade (with the use of hubs, axles and drive wheels from the GAZ-69, "beetle"), swinging on a longitudinally extending axis. He — adjustable travel stops. The frame bridge is mounted to the main frame with four bolts M14. As expected, this design eye of Salas reliable, easy to operate. Moreover, in case of need, the bridge can be easily removed.