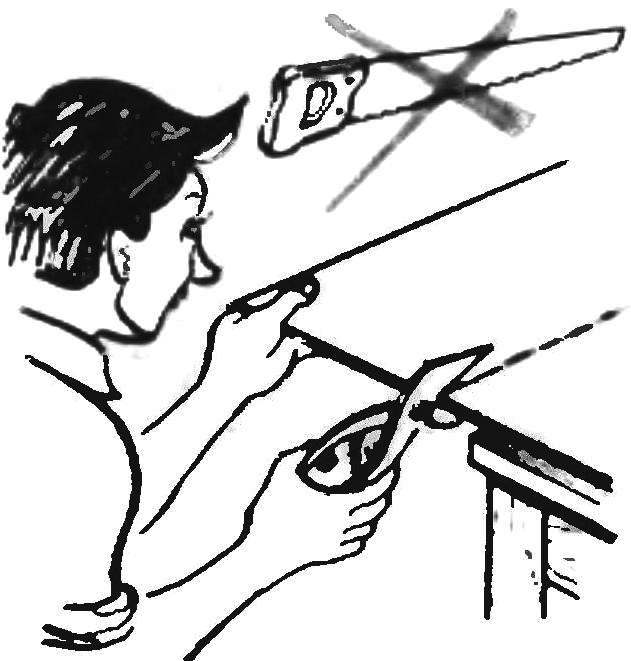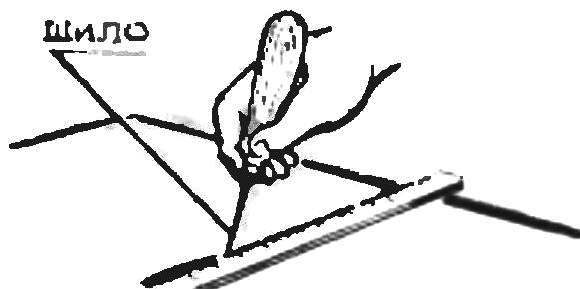 Home craftsmen often have to deal with the hardboard (MDF). Whether made furniture, repaired floor, insulated building, whether country — sheet by sheet goes up. And if you need billet is smaller, the material is easily sawn. That's just dust and debris much. I'm convinced that MDF is better to "cut out" not with a hacksaw, and metal shears — easier and cleaner.
From the editor. Another option for cutting hardboard — with the awl. A ruler with more emphasis, hold the edge of the sewing a few times — turns thin and smooth cut.
Recommend to read
THE LOOP IS SECURELY
It is known that in soft wood or particle Board with no nails or screws do not provide a reliable fastening, break out with "meat" even at low loads. Help out the push-pins of hard...
CARGO TANDEM
Like many readers of "Modeller-designer", my Hobbies are designing and making homemade equipment is therefore with special interest I read in the journal of machines and mechanisms...