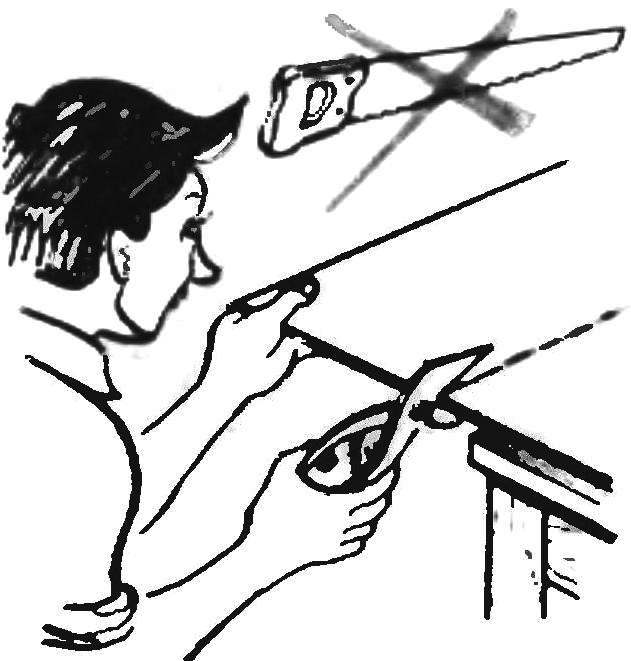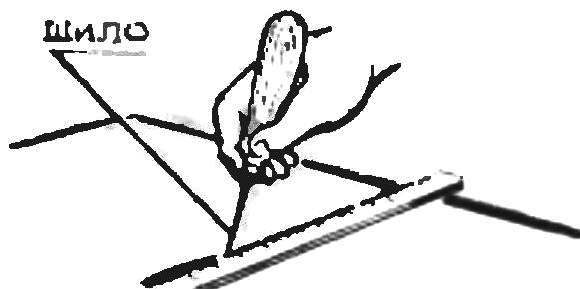 Home craftsmen often have to deal with the hardboard (MDF). Whether made furniture, repaired floor, insulated building, whether country — sheet by sheet goes up. And if you need billet is smaller, the material is easily sawn. That's just dust and debris much. I'm convinced that MDF is better to "cut out" not with a hacksaw, and metal shears — easier and cleaner.
From the editor. Another option for cutting hardboard — with the awl. A ruler with more emphasis, hold the edge of the sewing a few times — turns thin and smooth cut.
Recommend to read
RUBBER-ENGINE CHAMPIONS
The attention of all the adherents of the popular throughout the world class Ф1Б — rezinomotornaya expense of building a traditional model — we offer unusual today as on the content...
"MODEST", BUT DANGEROUS
Creating your armored cruisers, German Naval Ministry, headed by Admiral Tirpicz was faced with the problem, at first glance seeming ridiculous: what to do with them? In common thinking,...