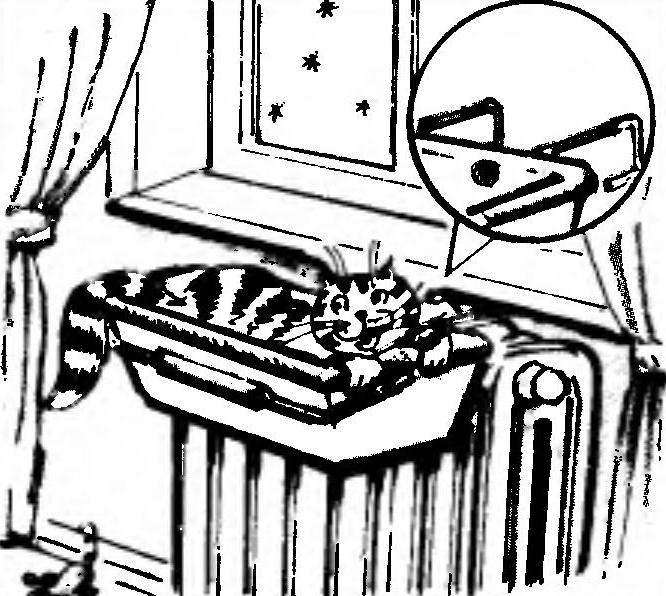 It is noticed that cats love the heat and always strive to stay close to its source, whether a stove or radiator. Give pleasure to his darling: hang in the winter to the battery basket or box, making it a simple wire bracket. This bench will become a favorite vacation spot.
Recommend to read
A SIMPLE PERISCOPE
In childhood, many have probably experienced the delight of the books of Jules Verne. The romance of traveling on the Nautilus is impossible to forget even after years. Today the...
TRUCK-SCARCE
For a long time I enjoyed long ago acquired by manual uniaxial shopping cart (unfortunately, information about the manufacturer not preserved). But remember, in the passport on the cart...