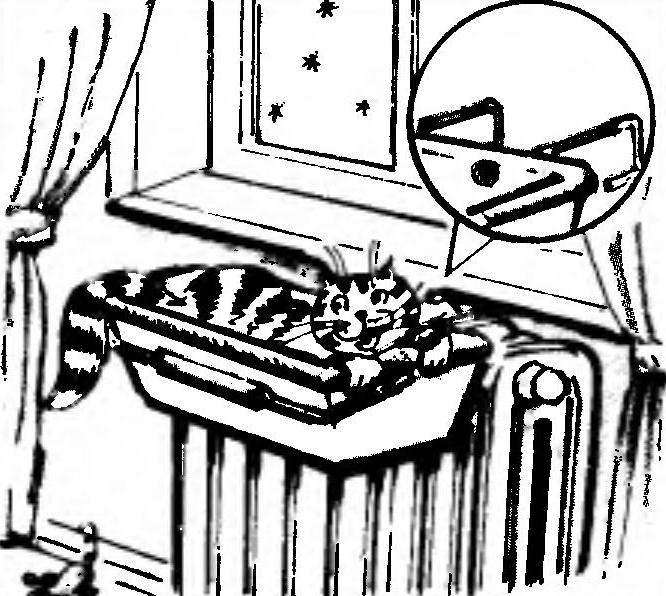 It is noticed that cats love the heat and always strive to stay close to its source, whether a stove or radiator. Give pleasure to his darling: hang in the winter to the battery basket or box, making it a simple wire bracket. This bench will become a favorite vacation spot.
Recommend to read
AND YOU SAY TO YOURSELF: "VIRA!"
When I bought a used passenger vehicle and started it, my first mate at the garage has become... the lift that I built the ceiling. Without him I would hardly be able to, for example,...
"BOTTOMLESS" BARREL
In the country or the plot is always required to have a supply of water for domestic needs. Keep the tank in the shower or reservoir for watering the plants and filled to the required...