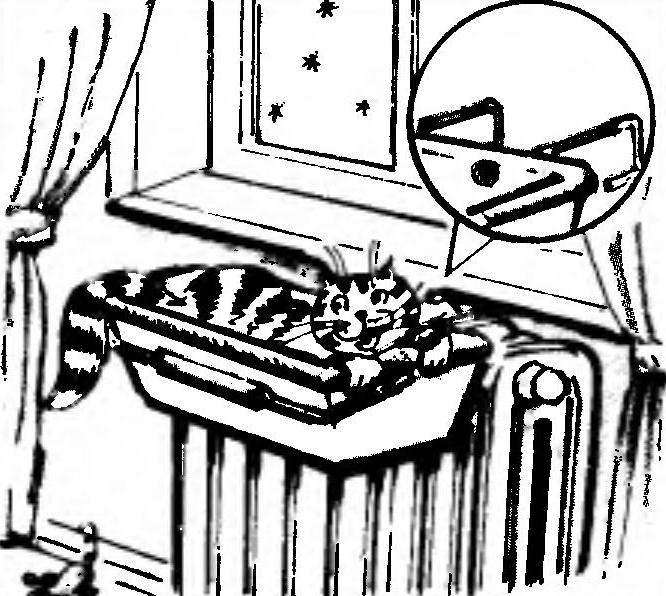 It is noticed that cats love the heat and always strive to stay close to its source, whether a stove or radiator. Give pleasure to his darling: hang in the winter to the battery basket or box, making it a simple wire bracket. This bench will become a favorite vacation spot.
Recommend to read
SLEIGH, SLEIGH RIDE THEMSELVES
Certainly in every family one goes bad or becomes unnecessary tricycle. And then sell it or just throw it away. Meanwhile you can give him a new profession and it will serve your...
REPAIR BOOKS
The usual workplace of the bookbinder-professional — large flat table. You can, however, be written or the kitchen table, after putting a sheet of hardboard, plywood or cardboard. Well,...