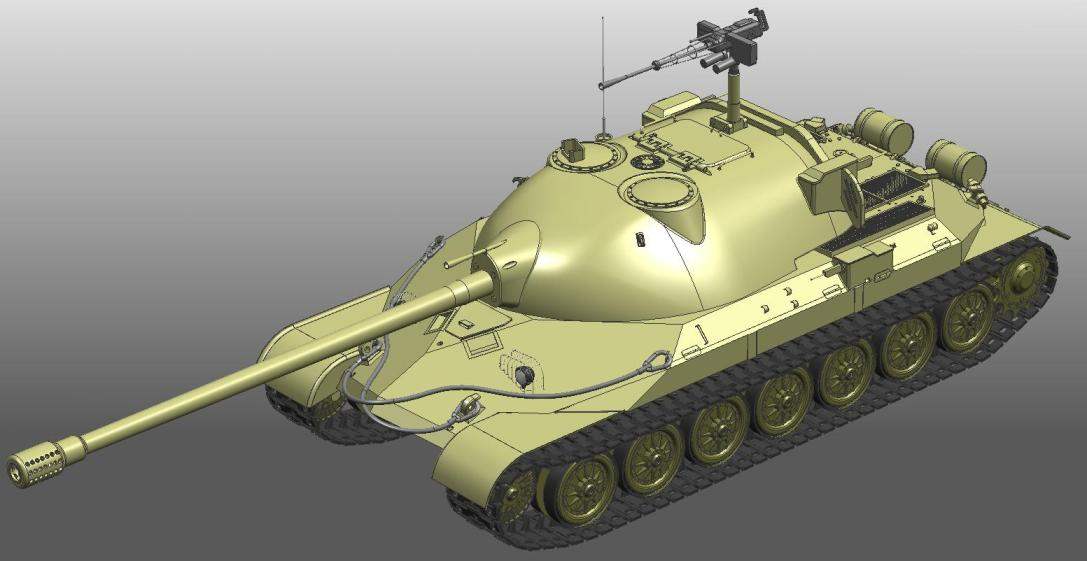 In the postwar period the plans for the organization of our armored forces military experts associated primarily with the latest heavy tank is-3. Commercially the tank was produced at the Chelyabinsk Kirov plant in 1945-1946 very fast pace. So, in the summer 1945 issue was, for example, 250 items per month. There were manufactured 2305 machines.
However, in the beginning of the service in the army revealed a number of fundamental flaws. The fact that many of the mechanisms and units, the is-3 proved to be unsuitable for prolonged use in peacetime because of the very low reliability. Apparently, affected the calculation of the short military life of machinery, which lasted in combat just a few weeks. Therefore, after 1948, they were subjected to alteration and modernization program of eliminating design flaws at the same Kirov factory in Chelyabinsk.
Almost simultaneously since the beginning of 1945 in the branch of experimental plant No. 100 in Leningrad Kirov plant under the supervision of chief designer J. Kotin started designing a new heavy tank "model 260", which was supposed to embody the latest achievements of the domestic tank, linking them with the experience in combat.
Preliminary design was completed in a short time, 9 September of the same year J. Kotin signed drawings for the first sample. Vehicle weight was assumed to equal 65 tons length with gun – 11,17 m, a width of 3.44 m, height – 2.6 m; armament-a 122 mm gun with a muzzle velocity of about 1000 m/s, three 7.62-mm machine gun DT (Degtyarev tank) and two 14.5 mm KPVT (Vladimirov heavy machine gun tank). It was planned to install two diesel engines-16 with a total capacity of 1200 HP with electrical transmission. The building was designed with large angles of inclination of the armor plates, the front part is triangular, "pike nose" like the is-3, tower – cast flattened. Fuel tanks were located in the sub base. A wooden mock-up tank, built life-size, looked very compact. However, to realization in the metal case then it did not come.