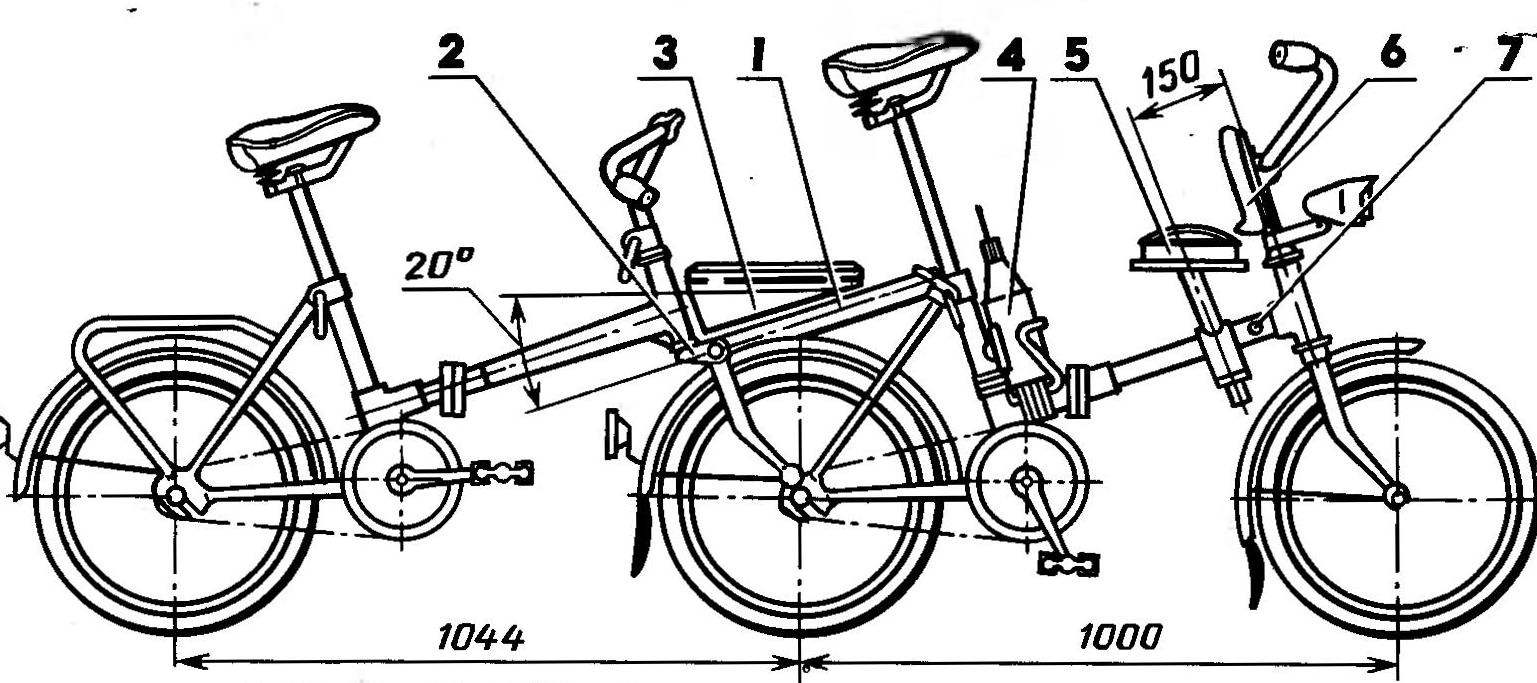 Our family vehicle — a three-wheeled velotandem "the Vagabond" — designed by me for tours. From the same konstruktsii it is distinguished by the absence of any irreversible modifications to the basic bike on the basis of which created velotandem; ease of fabrication of additional parts and components which couple to the standard model turns into a three-wheeled trailer, as well as high reliability "Tramp" tested tough operation on the roads of Russia.
Like all tandems, our also has a smaller in comparison with a pair of conventional bicycles CX — the drag coefficient and, as a consequence, a lower sensitivity to the counter air flow. All of this allows easily for 4…5 hours to maintain a cruising speed of about 20 km/h (7 km/h uphill and 80 km/h on Sunnah). To resume movement, as experience has shown, it only takes two or three hours of rest, although the crew does not have high athletic qualities.
In the design of the "Bums" has the ability to quickly (maximum 15 seconds!) disassembly and sborni tandem, which is extremely convenient when transporting beltranena in public transport, on crossings and during storage.
It all started with the fact that I bought a "Kama" — a convenient and reliable folding bike, which has mastered the skills of Cycling, and then began to make fairly regular long-distance flights. Then our family got a second bike, and here it began to be thought about a double machine, which gradually formed into a kind of project for yourself.
The work on creation of "Bums" ran parallel with the operation of the bike, not disturbing her. On the contrary, our experience on the highway, actively helped in the formation of ideas.