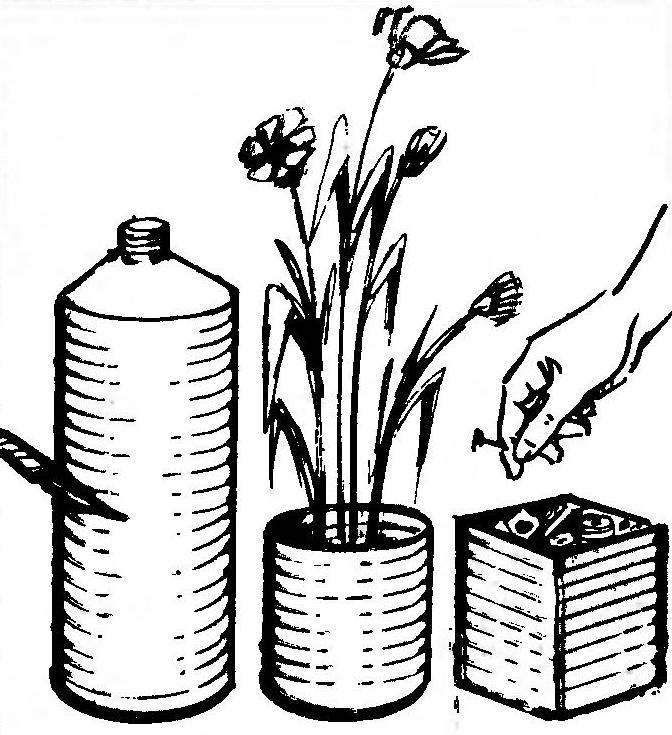 Now on sale a lot of different liquids, for example mineral water in large plastic bottles, including a beautiful corrugated walls not only round but also square shapes.
If they do ask them to find further use in the economy after the consumption. And really, if you carefully cut the top, get a beautiful vase or a handy container for loose products or small parts.
S. DOROFEEV, p. vokhtoga, Vologda region.
Recommend to read
BED FOR GROWTH
Children, like mushrooms, grow by leaps and bounds: only yesterday everything was just right, and today, and the shoes are too tight, and the sleeves are short, and the cap is small....
LET THERE BE LIGHT!
Headlight and Dynamo is a good addition to the bike, allowing you to travel in the evening or early in the morning when it's still dark outside. Generator works great, but over time, the...