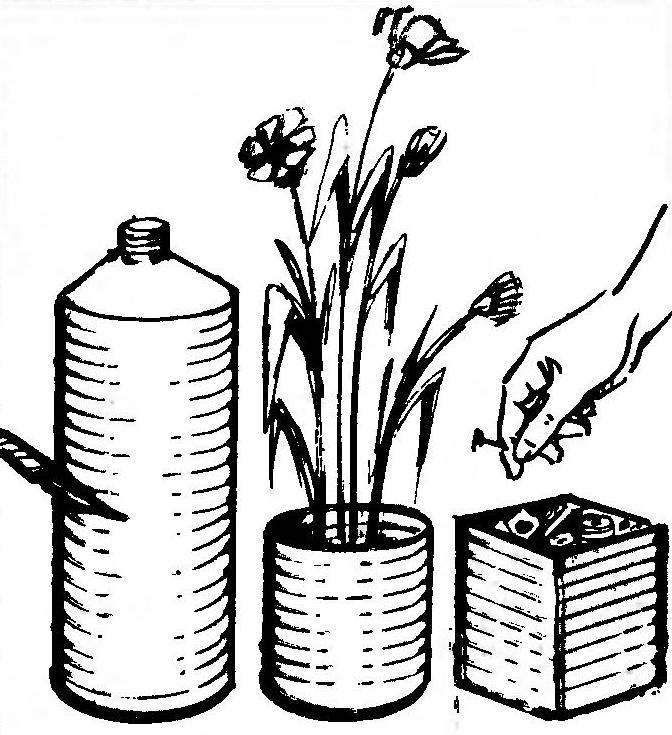 Now on sale a lot of different liquids, for example mineral water in large plastic bottles, including a beautiful corrugated walls not only round but also square shapes.
If they do ask them to find further use in the economy after the consumption. And really, if you carefully cut the top, get a beautiful vase or a handy container for loose products or small parts.
S. DOROFEEV, p. vokhtoga, Vologda region.
Recommend to read
RIVET FRICTION
Perhaps one of the most ancient and at the same time, and still most common methods of connecting parts of machinery, parts, tools — mount rivets. Is riveting, as a rule, the percussion...
WRITTEN FROM THE DINING
In my family there was a situation when my daughter went to first grade, and hence it took for her workplace, where they could prepare lessons. However, the area and the interior rooms...