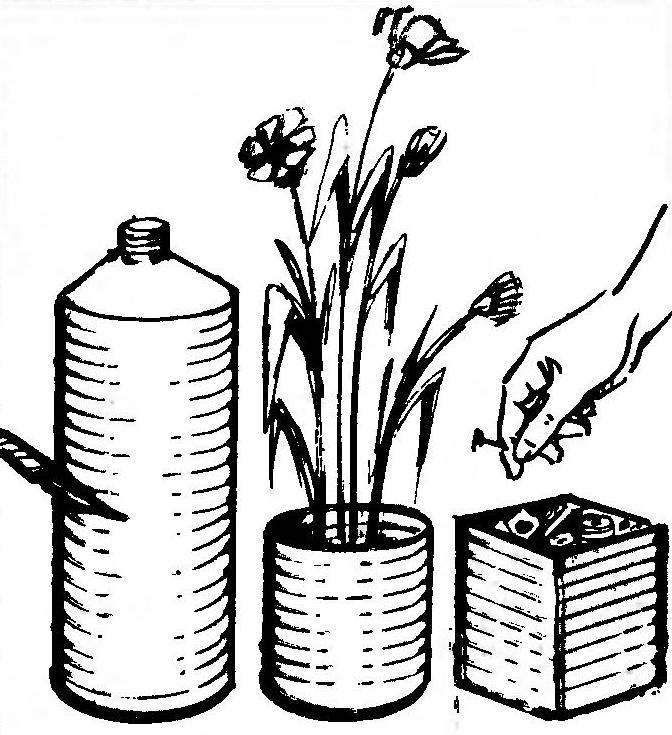 Now on sale a lot of different liquids, for example mineral water in large plastic bottles, including a beautiful corrugated walls not only round but also square shapes.
If they do ask them to find further use in the economy after the consumption. And really, if you carefully cut the top, get a beautiful vase or a handy container for loose products or small parts.
S. DOROFEEV, p. vokhtoga, Vologda region.
Recommend to read
HELP WASHER
Undoubtedly, the plastic siphon for washbasin much better than cast iron. But the trouble is that they are not interchangeable. Throwing worn-out iron and putting plastic, we have...
WINGS? FROM THE NEWSPAPER!
Unfortunately, there are many places in our country where the average Modeler is not able to provide not only quality Mylar film stitched winged vehicles, but even so elementary a...