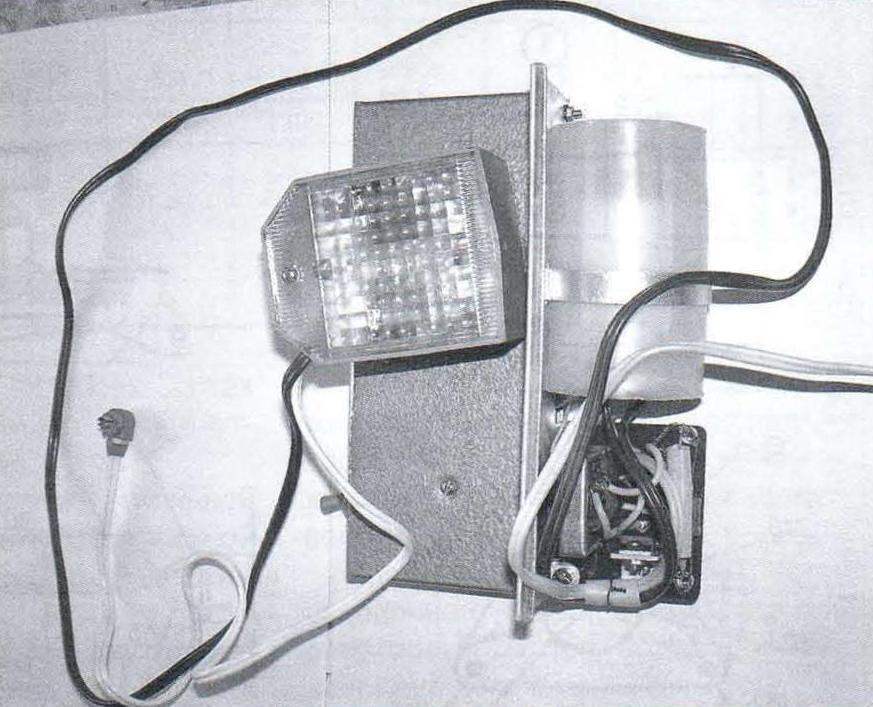 In my opinion, the most effective seem to be those developments that do not need to "up from zero": we will focus on improving ready-made industrial electronic devices on their own. The result is a very modern functional design, one of which I bring to your attention. This is an additional node to industrial flash SEF-1 produced once the millions of "copies".
It is based on flash lamp IFK-120 and the oxide high voltage high capacity capacitor. The demon-transformer voltage Converter when using it from 220V allows to accumulate on the capacitor plates charge of several hundred volts on it (when ready the flash to use) of the owner prevents the burning neon gas discharge indicator on the flash. Discharge of the capacitor occurs due to the closure of the external contact (the control circuit of the thyristor device) intended for connection to the camera. This feature I used for flash control from the "outside".
Since the control circuit of the thyristor (in the anode circuit of which includes the winding of the pulse transformer) the potential difference does not exceed 10, to the control electrode I connected the output of the multivibrator on chip КР1006ВИ1 collected by the classical scheme. Now it only remains to specify the desired frequency of pulses which are "converted" to their corresponding flash lamp IFK-120.