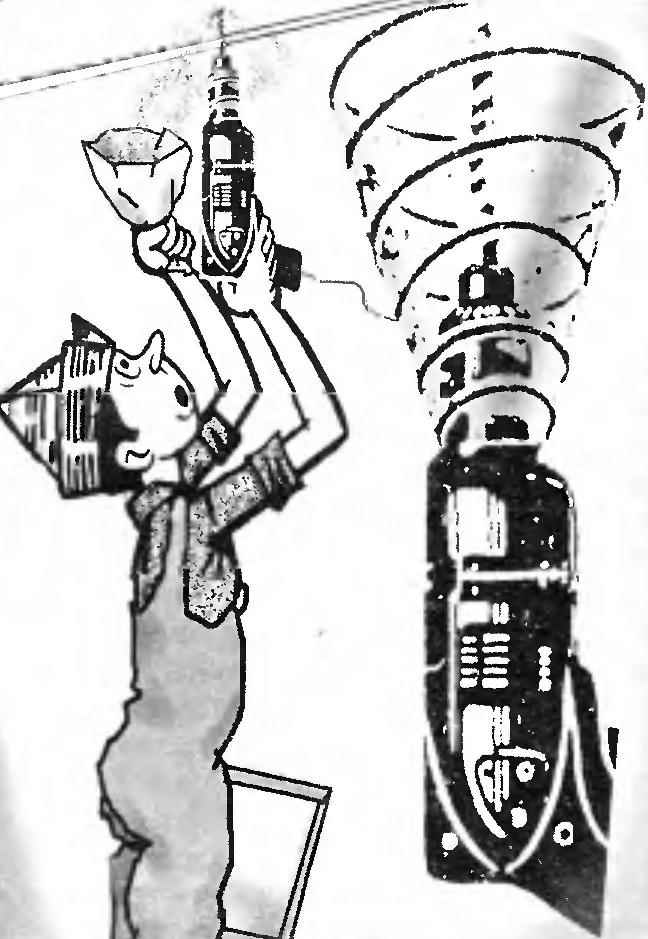 When drilling holes on the Ceiling it is difficult to keep the tool and yourself from rolling on top of small fragments and dust. Help out a peculiar conical helix wound from a spring wire. Wrapped in plastic film or package, it will turn into a soft pliable bag that will collect all the crumbs from under the drill.
Recommend to read
NOT TO DIG, DRILL…
Many people, especially those who live in rural areas, had to build, and those who had, perhaps still have, because man by nature loves to build is not only a necessity but a pleasure...
NIGHT LIGHT-TRAP
Comes summer time, and most urban dwellers goes to the city. Tourists of all categories — the people tempered, and unassuming; but those who prefer a holiday in the country, tend to be...