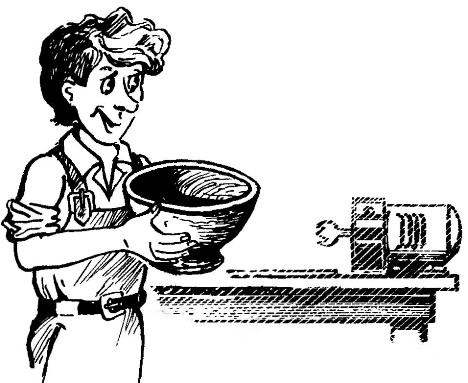 In Russia from time immemorial the master sharpened wooden utensils. If it was not supposed to paint her, then cut across the grain of the wood. The product was more beautiful than along the grain — better identified the structure of the wood.
I want to tell you about very affordable the manufacturing process of wooden utensils on any, including homemade lathe — would be only centers in which the processing, Yes weed-cutter.
As shown, it is better to use homemade tools from flat files and needle files — they have harder steel than conventional machining.