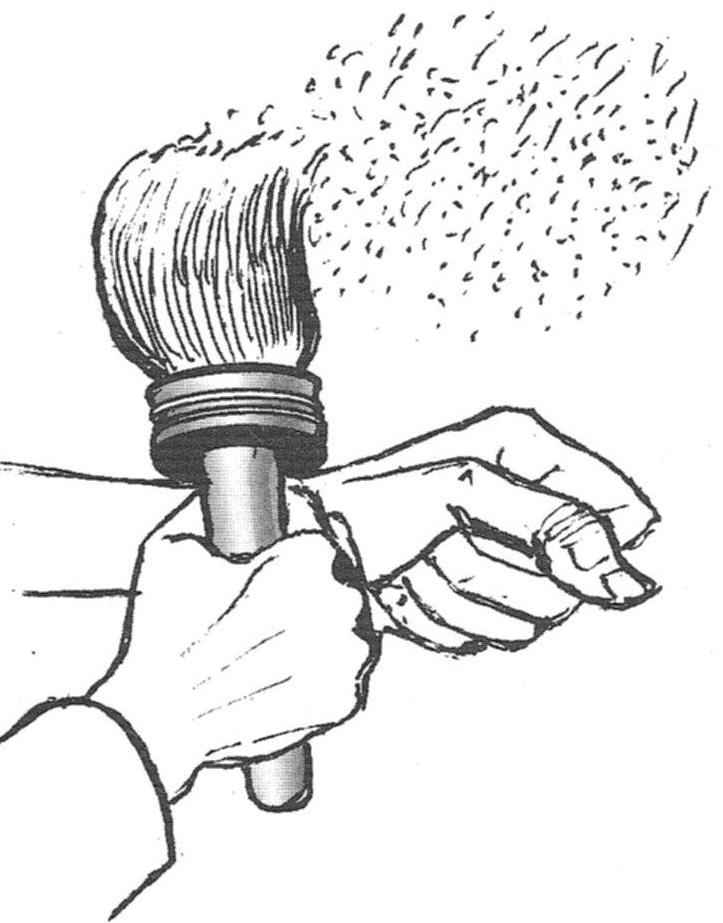 Now, increasingly, instead of wallpapering the walls just painted with latex or acrylic paints of pleasing shades.
In order to get away from the monotony of colors, you can use simple decorative way — spraying of paint of a different color.
A large paint brush dipped into paint and hit on the outstretched other hand as shown in the figure.
Recommend to read
TIME TO REFURBISH THE WINDOWS
In a city apartment, a dacha and in a garden house wooden window frames periodically require ponovleniya & painting, glass — coating or replacement if cracked or broken. All of this...
TWO-HANDED — AS A HACKSAW
As proposed in the journal version of the work alone on the two-handed saw (with a rubber strap or tape) is not very suitable for winter, Thai rubber in the cold loses its elasticity....