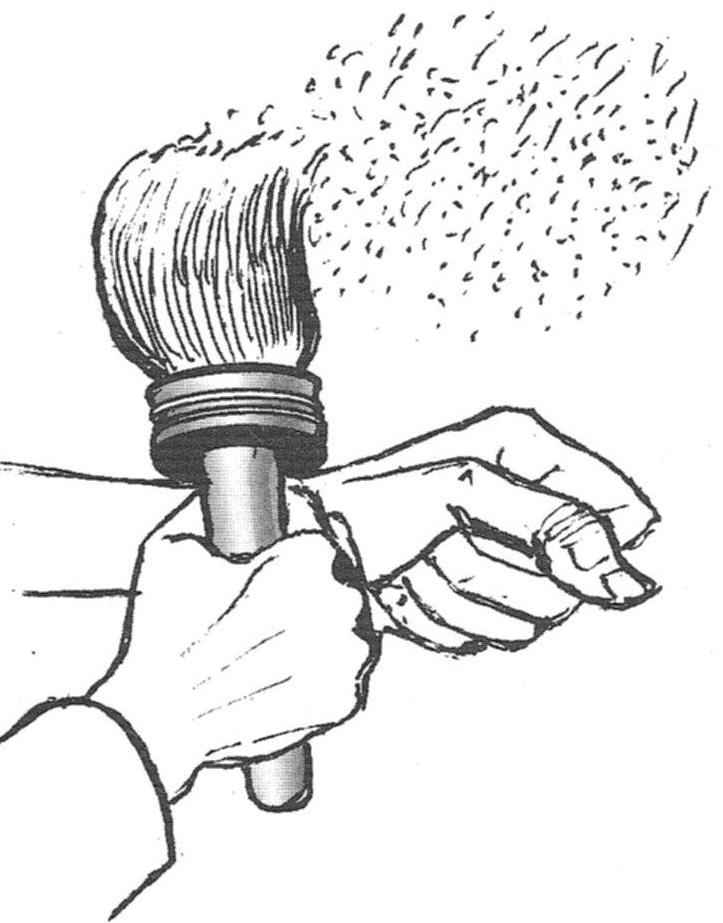 Now, increasingly, instead of wallpapering the walls just painted with latex or acrylic paints of pleasing shades.
In order to get away from the monotony of colors, you can use simple decorative way — spraying of paint of a different color.
A large paint brush dipped into paint and hit on the outstretched other hand as shown in the figure.
Recommend to read
C-27J
A cargo aircraft C-27J "Spartan" set up jointly by the Italian company "Alenia Arepas" and the American "Lockheed". Its predecessor—the Italian light military transport aircraft G. 222",...
RESUSCITATION PC
A personal computer (PC) — the device is complex, multifunctional and, of course, useful. This large address book, database, and photo albums, and much more. To imagine life without a PC...