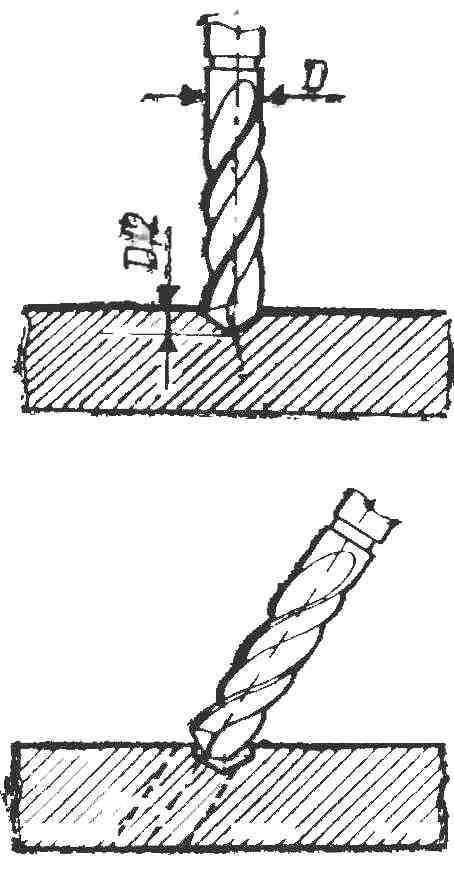 Not always easy to drill an inclined hole upon rotation of the auger glides over the surface without the ability to "hook" for a scheduled core. To perform a task in seconds, if you break it into two stages, drilling perpendicularly mounted to the surface of the drill bit to a depth equal to half its diameter and then the hole to the desired angle, resting against the edge of the hole.
Recommend to read
CAREFUL DRILL
If there is a need to make a hole in the polished furniture or to protect the surface of the finished furniture plate when drilling through it — enough to put on a safety drill "puck" of...
SCREW PLUS BAR…
...make a surface gauge. In the block of hard wood drilled a hole in which is screwed into the screw. Use a screwdriver to set the distance required for the application of risks.   ...