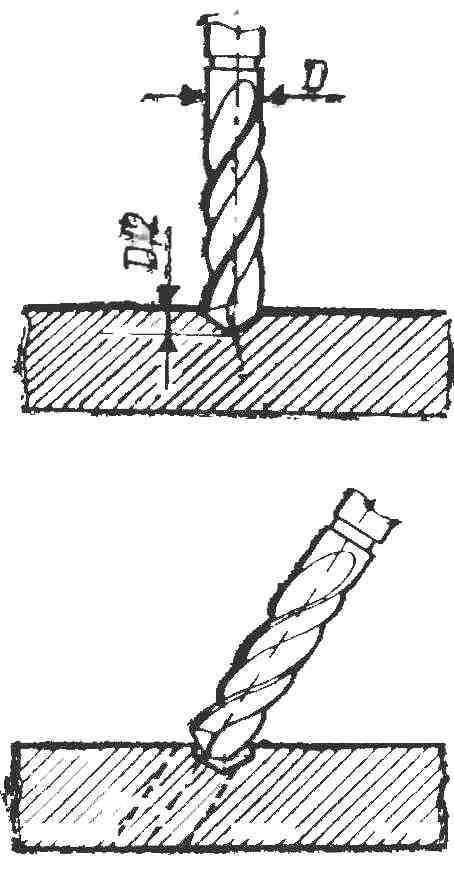 Not always easy to drill an inclined hole upon rotation of the auger glides over the surface without the ability to "hook" for a scheduled core. To perform a task in seconds, if you break it into two stages, drilling perpendicularly mounted to the surface of the drill bit to a depth equal to half its diameter and then the hole to the desired angle, resting against the edge of the hole.
Recommend to read
"GOAT" IN THE GARDEN
Memories of childhood and adolescence accompany the person in his life: about the native log house with a Russian stove; the sun warmed the dusty paths of the garden, the goats (most of...
SCRABLED
Such a tool would work if in wood handle metal brushes to punch the metal plate. The tool will be indispensable in the preparation of surfaces for repainting plate conveniently scrape...