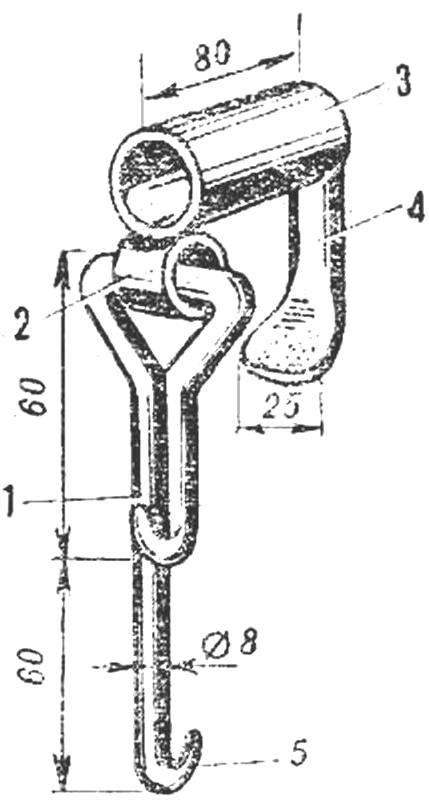 Each motorist had to remove the tyre from the wheel disc to repair the punctured cell. This is not an easy job. I suggest a simple tool to use which is easy and convenient, moreover, it does not damage the tyre compartment of the disc. Its main parts: rod, hooks, sleeve with loop and heel.
One of hooks — depending on which side of the disc is dismantling, put into the hole of the disc. The heel fixture is installed in the gap between the rim and tire. Now only need a long lever, such as a pry bar which is inserted in the sleeve. A little effort — and the tire is easily removed from the disk.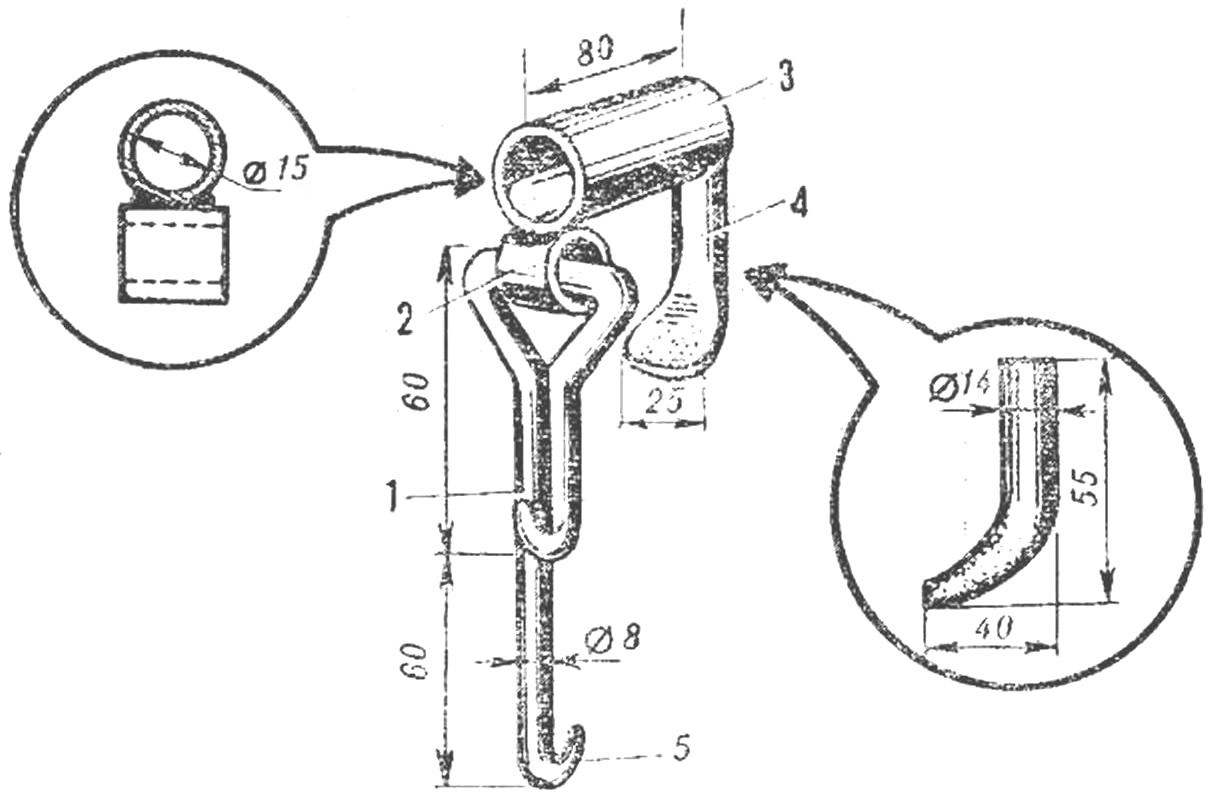 Puller for tires:
1

— shank hooks, 2

— loop, 3

— bushing, 4

— heel, 5

— hook.
I think it would be possible to even organize serial production of these compact and convenient devices.
S.

JAKAB, p. Yavorov, Lviv region
Recommend to read
CRUISER PORTUGAL
Portuguese offensive was not a complete surprise for the German side. Part of the land to the South of the Ruvuma river on the German-Portuguese boundary in East Africa, the Germans...
U-BOOT ABOVE ALL
And so Germany entered the First world war, glorified "submarines of the Kaiser" as the most formidable weapon in the war at sea. Entered, having ... only 28 submarines, half of which,...