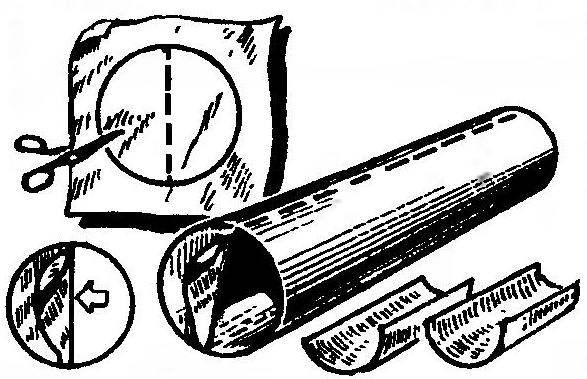 If you want to cut the pipe lengthwise into halves, it is necessary to outline its diametrical plane. It's easy to do and without any measuring devices by using a sheet of paper. Attaching it to the end of the pipe and outlining a circle with a pencil, then cut out the circle and fold in half. Now it is enough to make the paper semi-circle again to the face – bend will show exactly the line of the longitudinal section of the pipe.
Recommend to read
"BOOM" — CENTER
For a couple of minutes of paper or paperboard will be able to make strenuously device that will instantly show you the centre of any circle, for example, the base of the cylinder. The...
HEM? SIMPLE!
Make the owner decided to upgrade Drapes or curtains and hem the edges of the new panels, here's a gift: fold out metal school lines some kind of clothespins. They will bring and will...