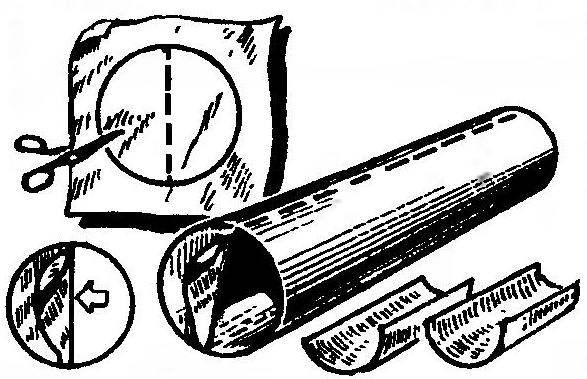 If you want to cut the pipe lengthwise into halves, it is necessary to outline its diametrical plane. It's easy to do and without any measuring devices by using a sheet of paper. Attaching it to the end of the pipe and outlining a circle with a pencil, then cut out the circle and fold in half. Now it is enough to make the paper semi-circle again to the face – bend will show exactly the line of the longitudinal section of the pipe.
Recommend to read
THE "GAS" HANDLE
The cartridges for refilling gas lighters very durable case, it is a pity to throw away. Tried to find them a different application. The most successful, I think, is to make handles for...
AND packing TAPE — CASE
Offer the readers of the magazine to manufacture of plastic packing tape from the container beautiful and durable rugs. They can be put in front of the entrance door of a country house...