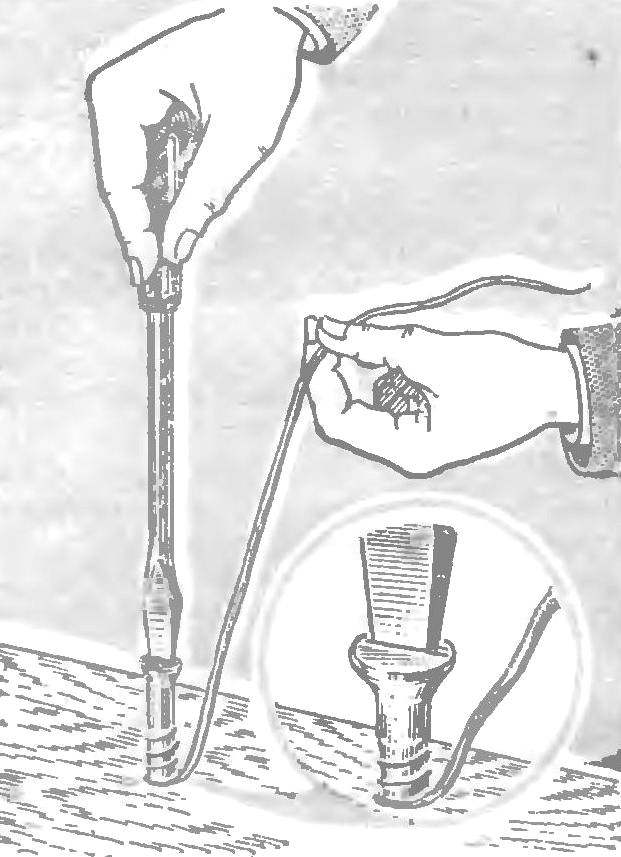 Of course, the wooden parts connecting screws — most reliable. But as the load places on the legs of chairs, doors loop — hole is gradually being developed; the same occurs with the shrinkage of the wood — hole becomes slightly larger than the diameter of the screw. To restore the strength of connections possible here in such a simple way. It is sufficient to Unscrew the screw before re-tightening it to enter into the hole of the copper or other soft wire. At the approach of the cap to the socket this kind of seal bites or cut.
Recommend to read
THE FRAME — TIGHTLY!
Loose door frame is easy to fix, without resorting to the services of the master. Need to drill through it several through holes, going deep in the wall. This can be done with...
DROWN TO CONNECT
If the fastening of wooden parts and the screw will be less than their thickness, drill the recess with a diameter of under his hat, and the screw will "pull" to the second part,...