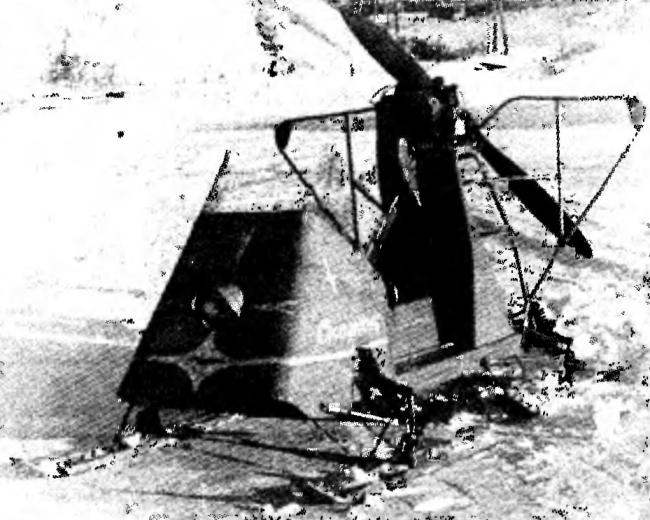 It all started long ago, with one of the publications in the journal "modelist-Konstruktor" No. 5 of 1981, a binder which we keep, and from time to time viewed. In the article it was about the alteration of the outboard motor "hi-22" with water cooling for air. This upgrade gave us the idea to use a similar engine to create a snowmobile as a motor, although not new, we have had, and the need for such a machine was considerable. A good helper, the magazine has become and also, the design of the snowmobile.
Two years of hard work in their spare time (evenings and weekends) spent on the creation of design calculations and design drawings. In the end we made a good car for getting around sturdy Amur ice with snow dunes.
The frame of the snowmobile is easy and simple, consists of two side members and four cross members. And those and others are made of spruce wood spars — from 100×50 timber section, and the crossbar — boards 140×30 mm Spars on the bottom and on the outside is edged dural area 50×50 mm All frame parts fastened together with M10 steel bolts with a length of 130-150 mm. Under the bolt heads placed steel washers with a diameter of 50×10,5 mm and 3 mm thick. the Top frame lined with waterproof plywood with a thickness of 5 mm, which serves as the floor.