A little patience, a little care and you'll make a great airboat, which will obediently follow your commands on the water. In order to build it, you will need: a piece of plywood with a thickness of 2 mm, a few wooden sticks, a piece of tin from a tin can and a wire thickness of 1 mm.
First, carefully mark out on the sheet of plywood and we cut the deck 1 and the bottom 2 of the boat. Side 3 make a good varnish impregnated cardboard. Frame 4 only one (see picture). It is necessary to cut from lime or birch boards with a thickness of 5 mm. Cut out the bow bar 6 are triangular in shape and the aft bar — transom 5. All the details necessary to interconnect the small nails and glue.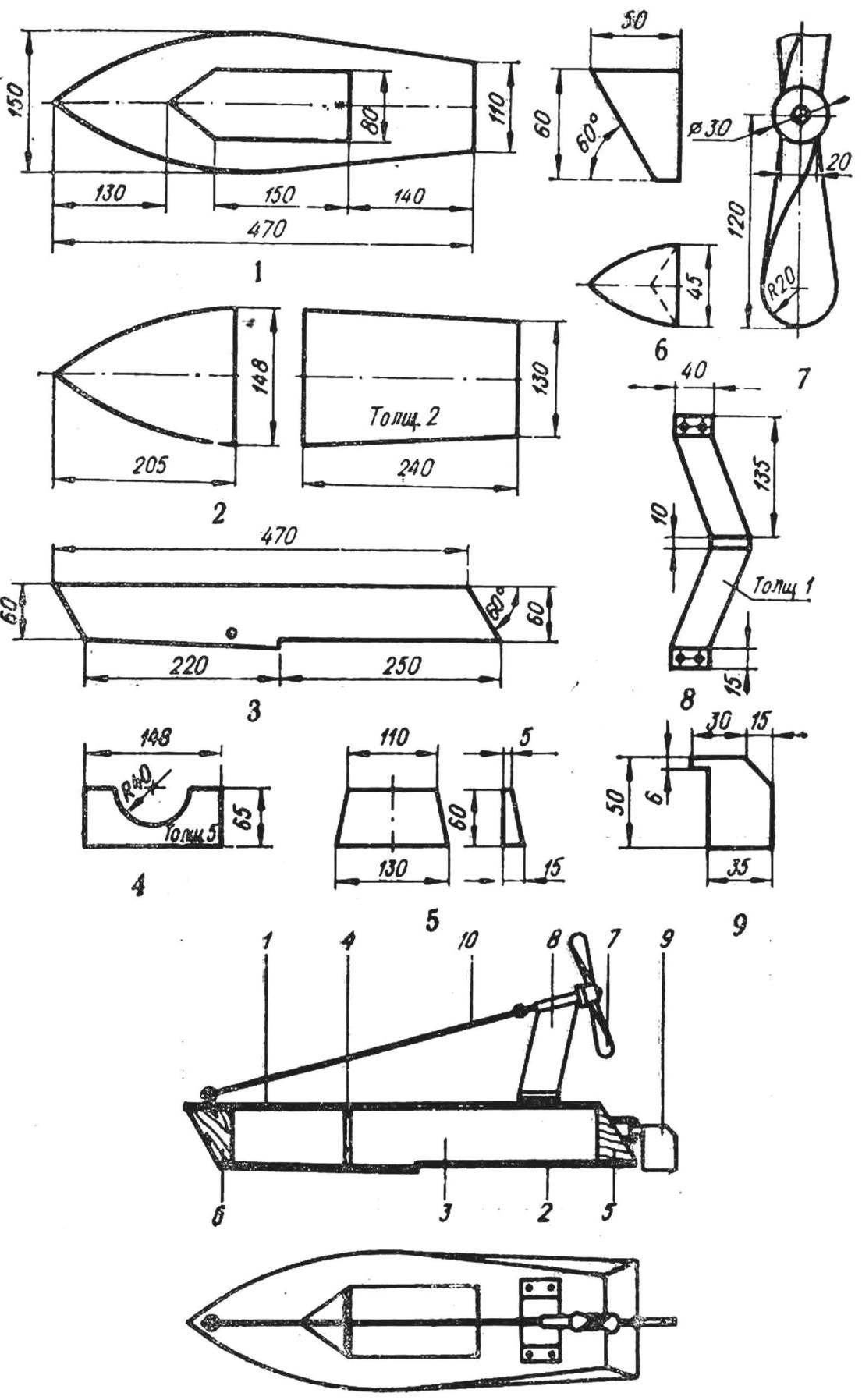 Now make a rubber motor. Anyone who has read our magazine last month, already knows how to make. The only difference is that the air screw 7 we cut from a solid plank. Bracket 8 fastened to the deck with screws from the children's designer, a nose hook is fixed to the second end of the rubber motor. The wheel 9 will arch your from a piece of sheet metal by cutting it according to the drawing.
Recommend to read
MODULE-SET
I have a Studio apartment, and like many with the same conditions I was faced with a difficult problem of rational furnishing his modest living space. To have individual items, for...
SOMEONE WINKING "OWL"?
Check if we have enough skill to quietly steal up to the owl. This attraction is very easy to do, and a young handyman and his friends it will take many minutes. Let's start with the...