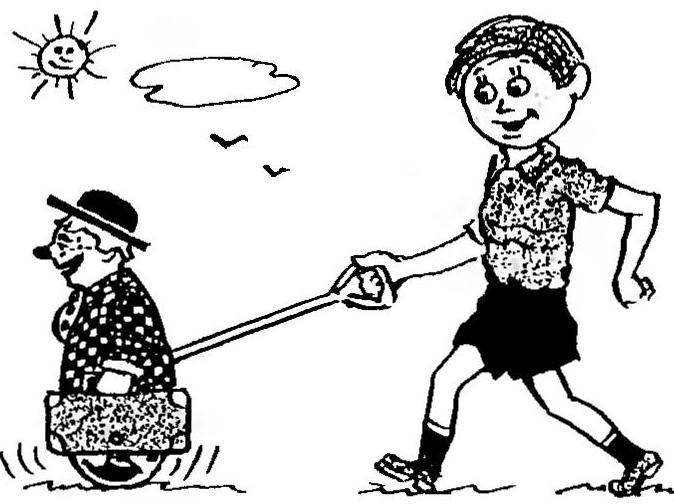 Among the "walking" toys that kids love to haul on the rope or to push in front of him, the most attractive dynamic: if any item jumping, waving, jumping or rotated. These qualities, it meets the proposed trolley "Clown": a funny stick figure moves in front of a kid, funny her feet in high boots, glimpsed under bulky suitcases.
The toy is simple and quite affordable for the independent production. All parts are cut out of the Board or chipboard. Separately produces only hands out of plywood with a thickness of 10-12 mm. They are attached to the body on the hinge wire, and the bottom side brushes have a slot under the tight fit of the handle of the suitcase. The bags themselves are cut from the same or a little more thick plywood.
Below the midline bags have a hole under the axle of the chassis of the toy, which is a small wheel cut from the same Board as the body of the clown. Quick mincing gait of the figures is achieved thanks to an original decision of suspension.