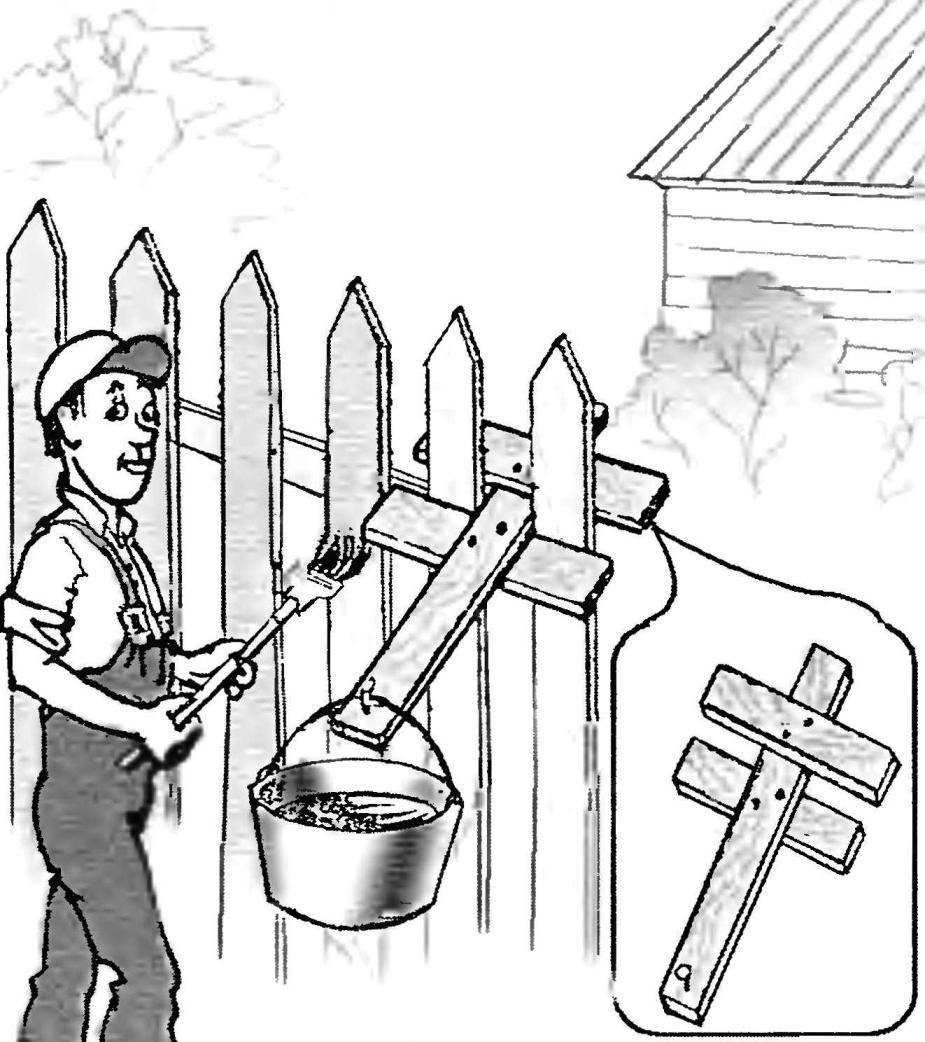 You paint the fence for the first time or renews oblasti — in any case, the work is time-consuming in itself, but still every time you bend with a brush or roller to the container of paint. But this simple device will save your back from the extra load — the paint will always be at hand. Double cross, which is clear from the figure, allows you to hang a container of paint directly on the fence in the right place and at a convenient height.
Recommend to read
"SCHEMATICA" CLASS B1
Proponents of class rezinomotornaya expense of building a traditional model B1, do not turn the page of the magazine, seeing the drawings of equipment, by the external signs relating to...
ANTENNA IN HASTE
Anyone who at least once in a lifetime chance to deal with wires, you can make original TV antenna (Fig.1) no worse than industrial zigzag. The idea of this simple device I made in...