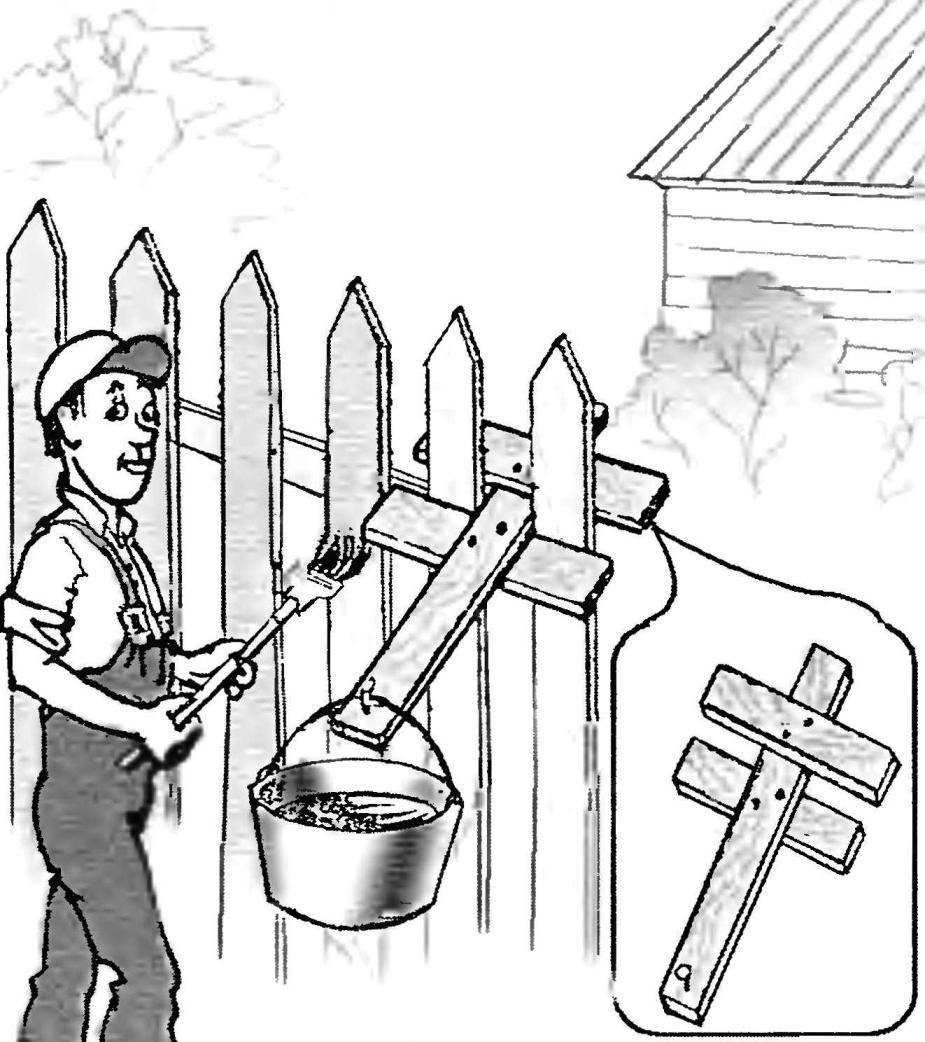 You paint the fence for the first time or renews oblasti — in any case, the work is time-consuming in itself, but still every time you bend with a brush or roller to the container of paint. But this simple device will save your back from the extra load — the paint will always be at hand. Double cross, which is clear from the figure, allows you to hang a container of paint directly on the fence in the right place and at a convenient height.
Recommend to read
TWO BRUSHES
To the chainlink fence does not spoil the view of a suburban area for the prescribed time, it must be carefully painted. But to make it easy. Pneumatic spray paint and hard wire, and...
BRUSH WITH EPHESUS
As a guard on a sword and protects the hand during a fight, and this simple device will protect it when working with a brush. Plastic bottle is cut open and his mate put on a pen — get a...