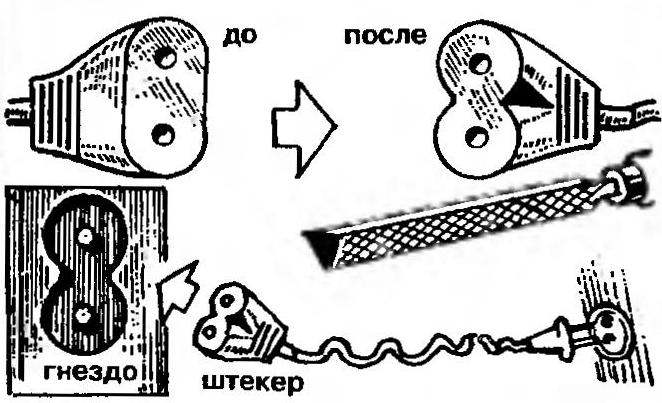 I read your magazine with ten years. other Hitrino "on their heads wrapped". Tell about your. The tape had deteriorated power cord. But I had another, from a broken shaver. However, plug his other form. But it was enough a bit of work with a file, giving a cross-sectional shape of the number 8. And the VCR is working again!
D. EFIMOV, p. 3 I R g a n, Tatarstan
Recommend to read
MODELIST-KONSTRUKTOR 1989-06
CONTENTS: Yuri Burmistrov. System NTTM - in action! (1). Public KB "M-K": N.Vasiliev. Sailboat-estate (2). Small-scale mechanization: E. Sychev. Simple and effective (6); A....
"BOTTOMLESS" BARREL
In the country or the plot is always required to have a supply of water for domestic needs. Keep the tank in the shower or reservoir for watering the plants and filled to the required...