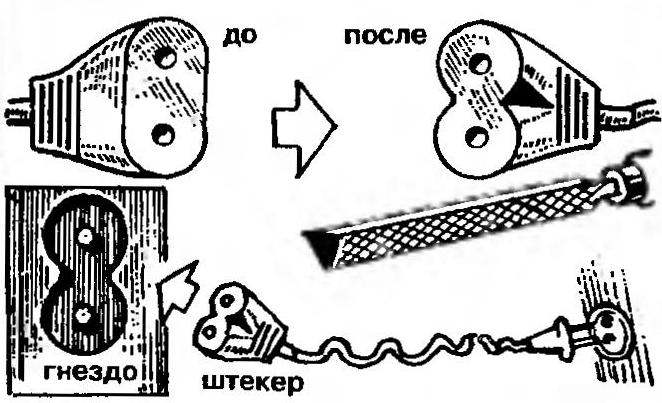 I read your magazine with ten years. other Hitrino "on their heads wrapped". Tell about your. The tape had deteriorated power cord. But I had another, from a broken shaver. However, plug his other form. But it was enough a bit of work with a file, giving a cross-sectional shape of the number 8. And the VCR is working again!
D. EFIMOV, p. 3 I R g a n, Tatarstan
Recommend to read
HANDHELD VACUUM CLEANER…
This kind of "vacuum cleaner" uses the property of plastic to electrify the friction of the fabric. And the device it is very simple. In the lid of a conventional soap dishes, cut a few...
ELECTRIC MICRO MOTOR
Good motorists! Easy turn of the ignition key and the starter turning the crankshaft starts the engine. Of course, we do not encourage modelers to install an electric starter on the...