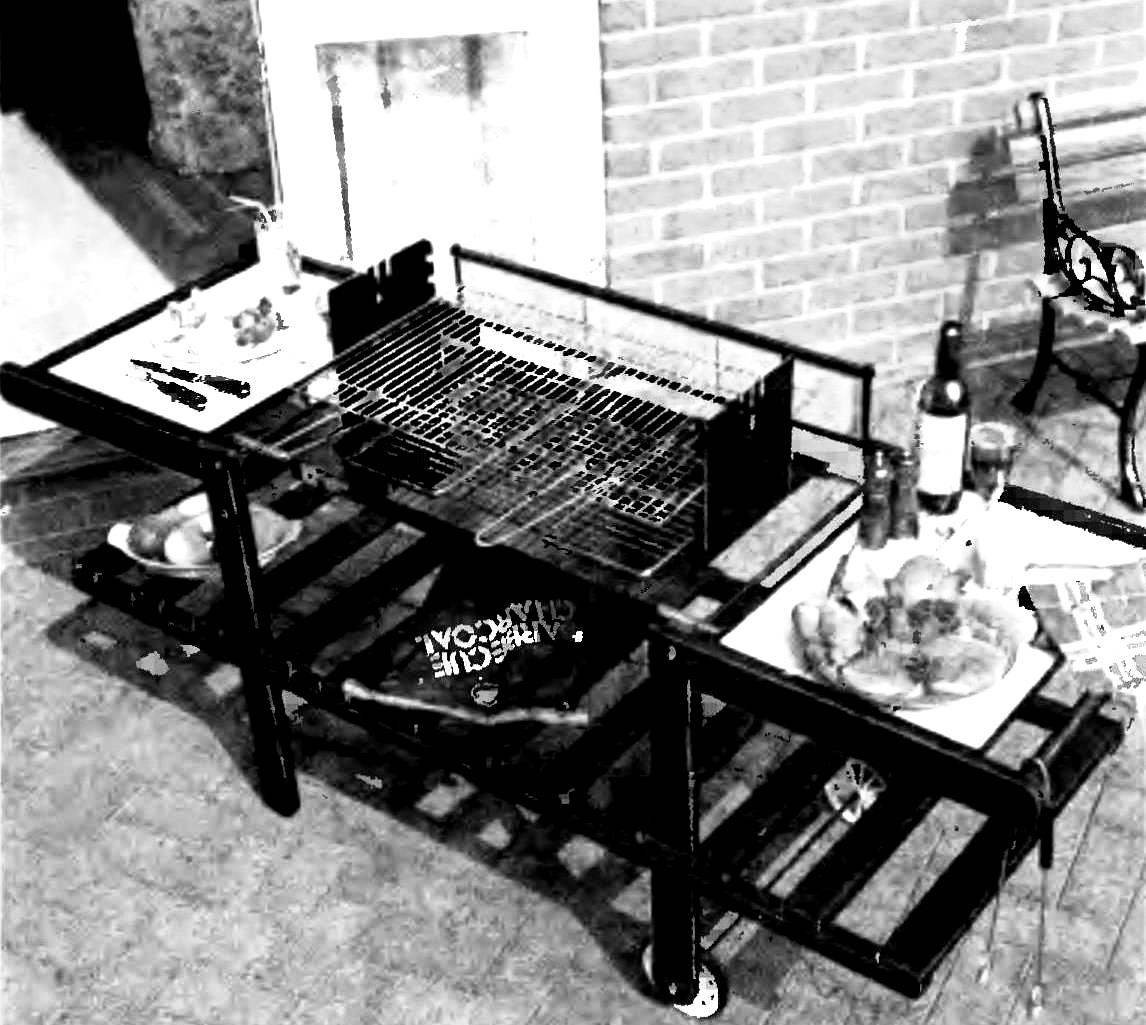 Comfortable garden table on wheels with a brazier (Mangal) may appeal to owners of garden plots. Make it for their own needs are simple.
For the description we chose two types of mobile tables, grills, circular and rectangular, both of large capacity and with the ability to adjust the height of the lattice grills. Mobile grills transform ordinary cooking into a kind of entertainment. They have a large working surface, bottom shelf and a rod on which to hang cooking utensils.
All wooden elements are planed from wood of coniferous breeds. L-shaped elements of the truck (4 pieces) made of bars section 70X20 mm, connected in a half-tree and glued with waterproof glue. Before you start gluing, it is necessary to round off the free ends of bars and drill them in the nest to strengthen the rod diameter of 32 mm. When the glue is grabbed, clean all surfaces with sandpaper and to finish the trim, make a small chamfer along all edges of wooden elements, including at the curved ends of the bars.