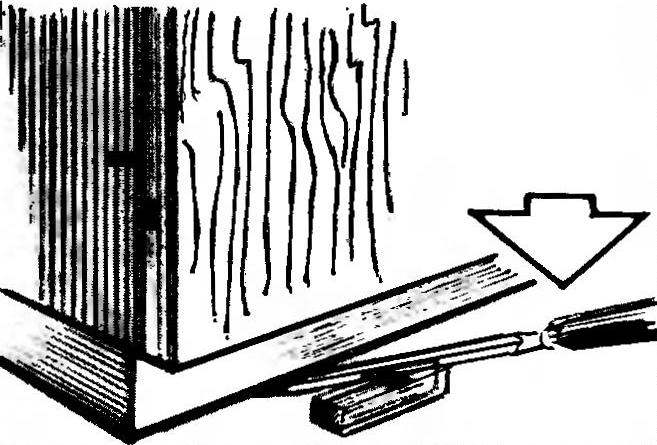 Wardrobes and cupboards of particle Board often make on a solid base, not on the legs. Want to rearrange these at the new place — ready lining, for example, from the packing carton, otherwise you'll ruin the floors. But how to slip a piece of cardboard under the heavy sideboard, if it is not something that to raise — to lift hard? Will help ordinary chisel — flat sharp blade is able to penetrate under densely pressed to a floor base. Acting as a chisel lever, you can off the floor the sideboard and bring it under the any lining first with one and then with other parties.
Recommend to read
GUIDE MACHINE
In school museums or at exhibitions of young artists in the role of a tour guide may carry a tape recorder. Explanatory text in advance is recorded on a magnetic tape. It remains only to...
RENEWAL FOR WALLS
An increasing number of people would be able to apply Wallpaper in your apartment or room, saving the money and not be restricted by the presence of outsiders -masters. Indeed, it is not...