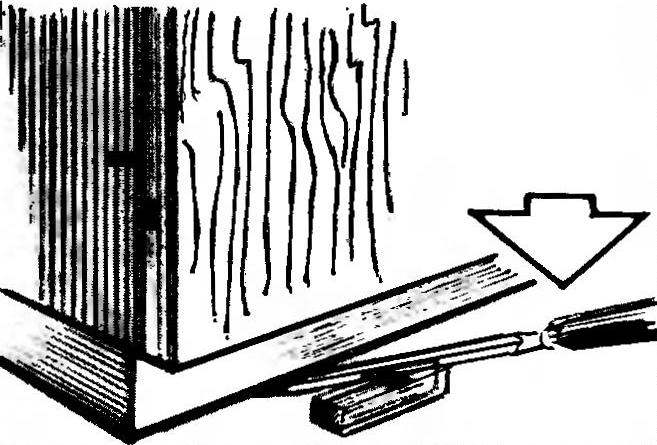 Wardrobes and cupboards of particle Board often make on a solid base, not on the legs. Want to rearrange these at the new place — ready lining, for example, from the packing carton, otherwise you'll ruin the floors. But how to slip a piece of cardboard under the heavy sideboard, if it is not something that to raise — to lift hard? Will help ordinary chisel — flat sharp blade is able to penetrate under densely pressed to a floor base. Acting as a chisel lever, you can off the floor the sideboard and bring it under the any lining first with one and then with other parties.
Recommend to read
SHELF SHINE…
Shop table lamp, attractive and yet provide sufficient illumination of the surface of the Desk, quite hard. The idea to combine the lamp table bookshelf appeared not by chance: on the...
TRAINING PILOTAGE
Control line model airplane. Analysis editorial reader mail shows that in recent years there has been increasing interest in modeling. We write and call the Pope in the memory of which...