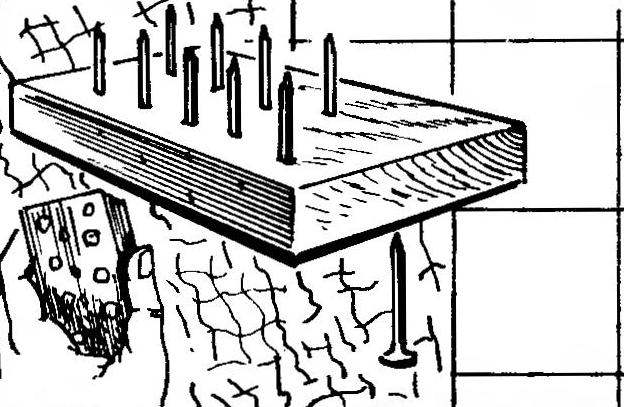 It will be a good helper in all cases where any surface is necessary to impart roughness. For example, to glue ceramic tiles on painted with oil paint the wall. You take a plate, fill her sparse number of nails so that their edge came from the other side, and you do not need to spend a lot of time and effort to cover the wall of the grooves providing the best coupling with the applied cement mortar.
Recommend to read
SOVIET LIGHT TANK T-30
SOVIET LIGHT TANK T-30. Scale model 1:25. Floating tank T-40 serially produced in the USSR since 1940 and was intended to replace the T-37A and T-38. As its predecessors, its design...
CARGO MINI-MOKIK
I'm a longtime admirer of the magazine "modelist-Konstruktor" and subscribed to it for many years. Then, due to financial difficulties had to deny yourself this. But since last year...