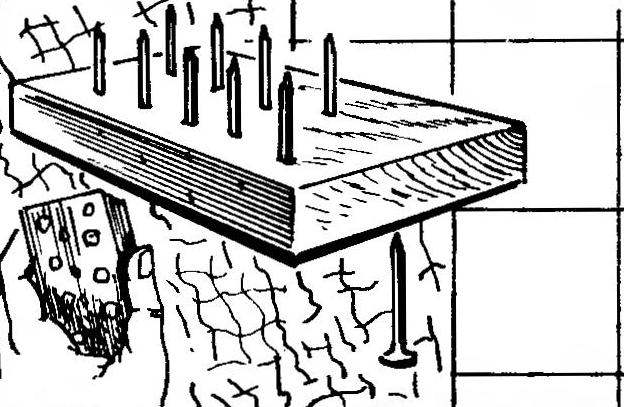 It will be a good helper in all cases where any surface is necessary to impart roughness. For example, to glue ceramic tiles on painted with oil paint the wall. You take a plate, fill her sparse number of nails so that their edge came from the other side, and you do not need to spend a lot of time and effort to cover the wall of the grooves providing the best coupling with the applied cement mortar.
Recommend to read
PULLER — SIMPLY NOWHERE
Disassembly of the front suspension nodes, rear-wheel drive automobiles requires the use of special devices. According to the recommendations given in the book V. A. Vershigora "Cars...
THE YACHT OF KAYAKS…
Kayak in the open sea... Not even if is"? Well, it depends on what kind of kayak. "Petrel were" — the lightest boat, the description of which is offered to your attention, is not afraid...