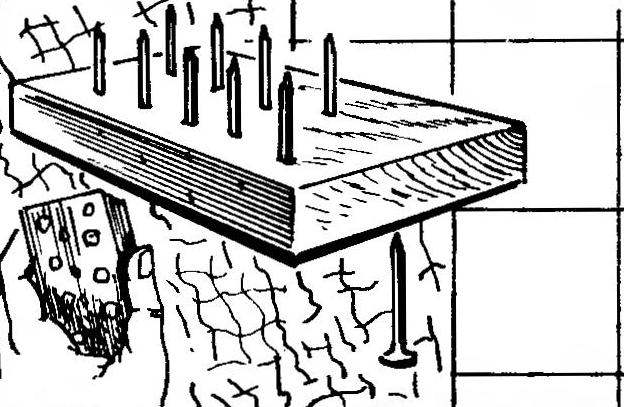 It will be a good helper in all cases where any surface is necessary to impart roughness. For example, to glue ceramic tiles on painted with oil paint the wall. You take a plate, fill her sparse number of nails so that their edge came from the other side, and you do not need to spend a lot of time and effort to cover the wall of the grooves providing the best coupling with the applied cement mortar.
Recommend to read
MIG-25: THIS AND POLYOPIA
-Models, if they are perceived as more or less concrete something resembling a real airplane, was and will be the most popular among "civilized" modelers. Sports car designed for...
VELOKART
A few years ago for her sons made a small recumbent (and judging by the size or design — it would be more accurate to call it melakarta). Children machine like, and they, along with the...