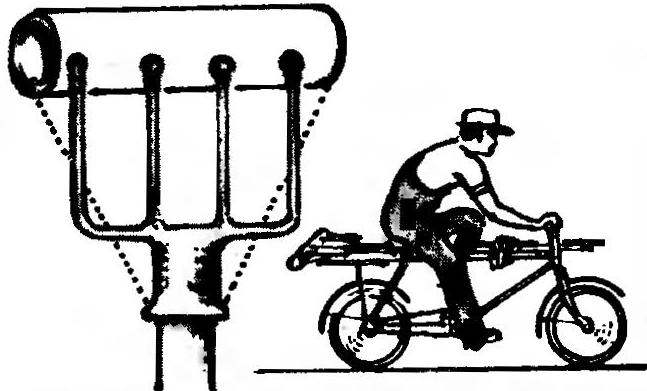 Many piercing and cutting, cutting tools and tools have their own case or sheath (for safety). And worse than pitchfork? Often they are transported to the place of work, for example, on the bike.
There is nothing easier than cut rubber or plastic hose, perforated under the tines, as shown in the figure.
Recommend to read
HOLSTER FOR TOOL
Often need to work at heights or in cramped conditions when you need to have all the necessary tools and if I look in one motion, to get or put him in his place. Just a soft case or...
HAMMER IN THE MAIL
Of all the impact tools — an axe, a sledgehammer, a pick, and others more in the process suffers hammer: slip a large nail or chisel is not lost on its wooden handle. To protect her from...