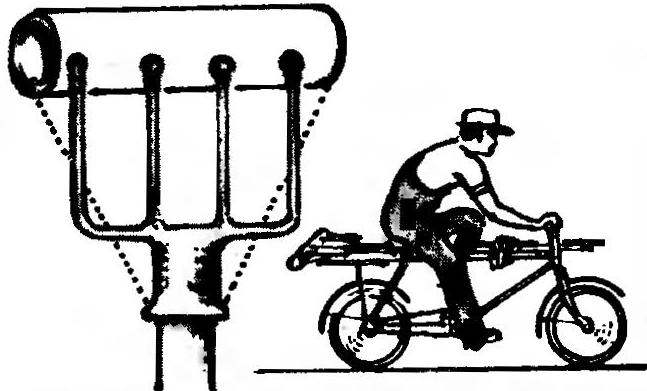 Many piercing and cutting, cutting tools and tools have their own case or sheath (for safety). And worse than pitchfork? Often they are transported to the place of work, for example, on the bike.
There is nothing easier than cut rubber or plastic hose, perforated under the tines, as shown in the figure.
Recommend to read
SKIN — BREAKING
To cut sandpaper with scissors should not be as abrasive material will quickly dull the tool. I suggest doing it with a knife. Need to put sandpaper abrasive layer down, and on its back...
"SKATE" OUT OF THE PIPE
At roofing ridge site is covered with a special asbestos-cement templates. If not, then you can take advantage of the atomized along the axis of the plastic or steel pipes.