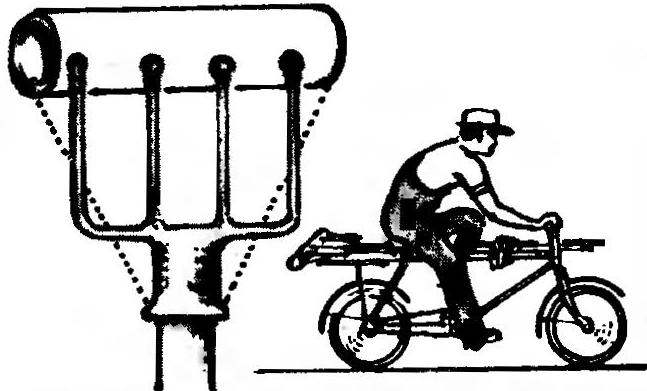 Many piercing and cutting, cutting tools and tools have their own case or sheath (for safety). And worse than pitchfork? Often they are transported to the place of work, for example, on the bike.
There is nothing easier than cut rubber or plastic hose, perforated under the tines, as shown in the figure.
Recommend to read
NO BOX, BUT THE BOX
Often, when the equipment of the bathroom closing the space under the bath, using a special shield or laying a wall of brick. In the latter case, the clutch leave the window for...
TREAT THE BIKE
Boys — people are desperate: the bike chase so that injuries are not only them, but also technology: the wheel rim is bent, the frame or the fork. If this happens, do not have to seek...