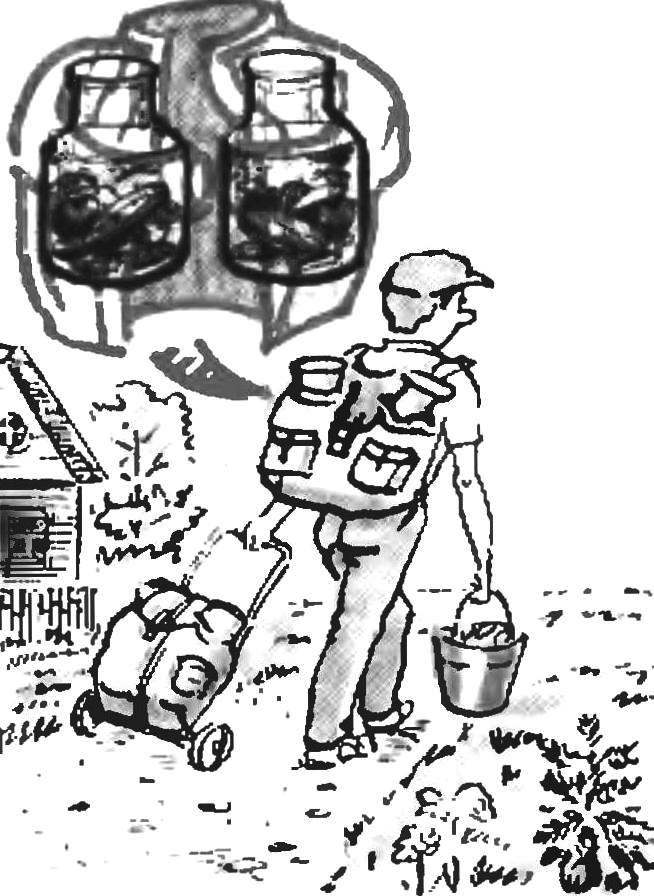 Of course, the main concerns of the owner's garden or vegetable plot is to the cultivation of the crop and its processing. It is often forgotten things such as saving products, and their transportation to the city. Maybe useful to someone my experience: glass jars of jam and compotes close double folded plastic wrap and tight knotted synthetic twine. And to transport three-liter jars have not broken in the backpack, wrap them up in old clothes.
Recommend to read
THE BRUSH DOES NOT DRY UP
If in a plastic cover for glass jars to make the appropriate hole for the handle paint brush, "kill", as the saying goes, "two birds with one stone": and the paint in the Bank will not...
NOT WATER, AND CLEAN
To the well-known options for self-cleaning clogged sewer pipes want to add your own, repeatedly proven in practice. I use for these purposes gofrirovannyi plastic hose, usually used for...