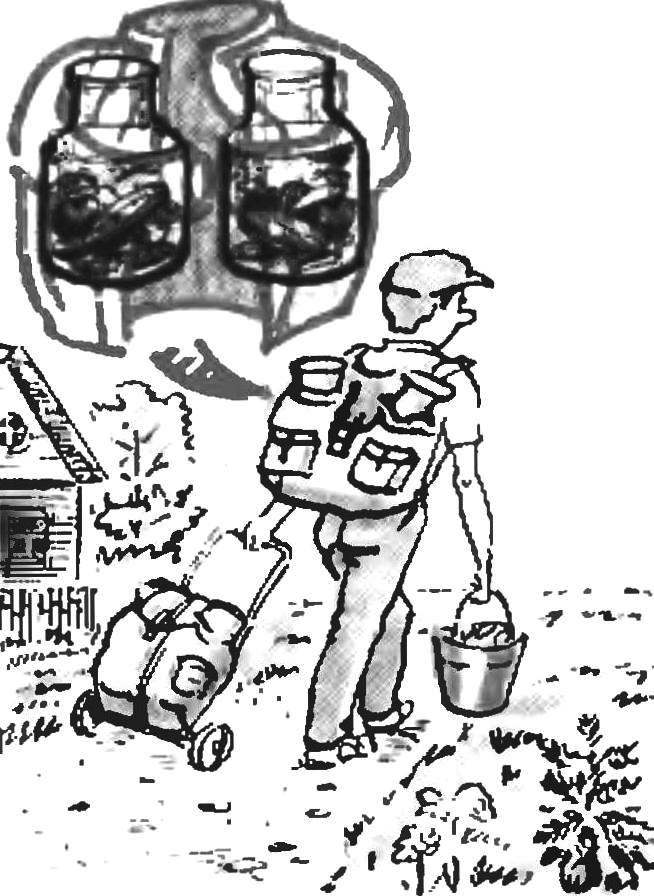 Of course, the main concerns of the owner's garden or vegetable plot is to the cultivation of the crop and its processing. It is often forgotten things such as saving products, and their transportation to the city. Maybe useful to someone my experience: glass jars of jam and compotes close double folded plastic wrap and tight knotted synthetic twine. And to transport three-liter jars have not broken in the backpack, wrap them up in old clothes.
Recommend to read
… BEGINS WITH A HANGER
If you are facing a problem to create a cozy and, most importantly, cheap hallway, I suggest one of the variants of solving this problem. As a basis we suggest to use the...
FROM A SIMPLE — SPRINGY
If you want ordinary "card" loop was samarastroydetal like spring-loaded, easy to upgrade. For this of eyes loop is extracted axial rod, and the reverse installation is put one or two...