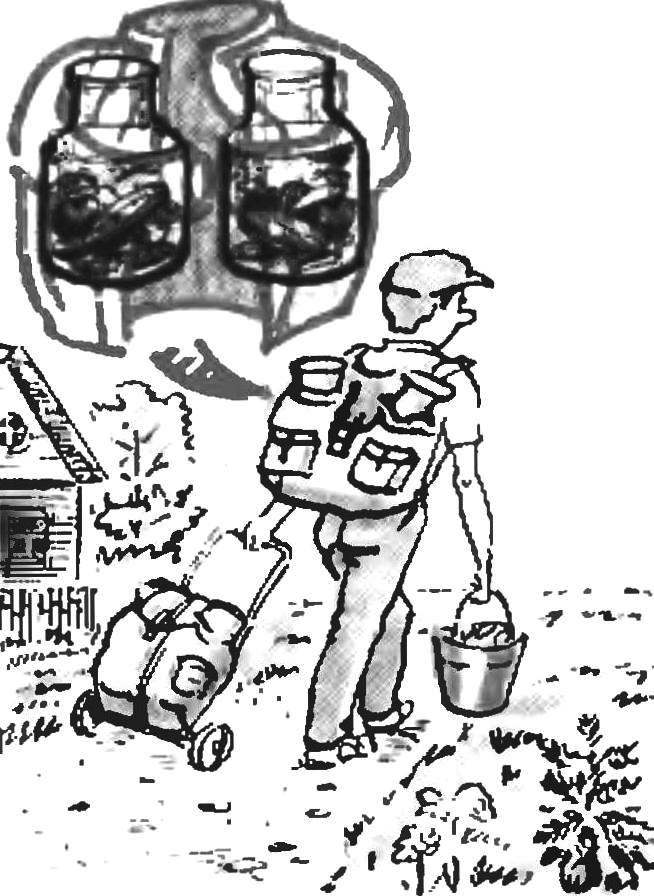 Of course, the main concerns of the owner's garden or vegetable plot is to the cultivation of the crop and its processing. It is often forgotten things such as saving products, and their transportation to the city. Maybe useful to someone my experience: glass jars of jam and compotes close double folded plastic wrap and tight knotted synthetic twine. And to transport three-liter jars have not broken in the backpack, wrap them up in old clothes.
Recommend to read
THE STORM "FIATS"
Soviet istrebitel-polutoraplan-15. In the early 30-ies of the last century in accordance with the existing at that period, the concept involving joint use maneuverable fighter biplanes...
ON THE WATER FASTER AIRCRAFT
What can you do — we have no way to get the materials, without which, it seems, is impossible to imagine modern models. A thin fiberglass (not to mention the carbon fabric), the specific...