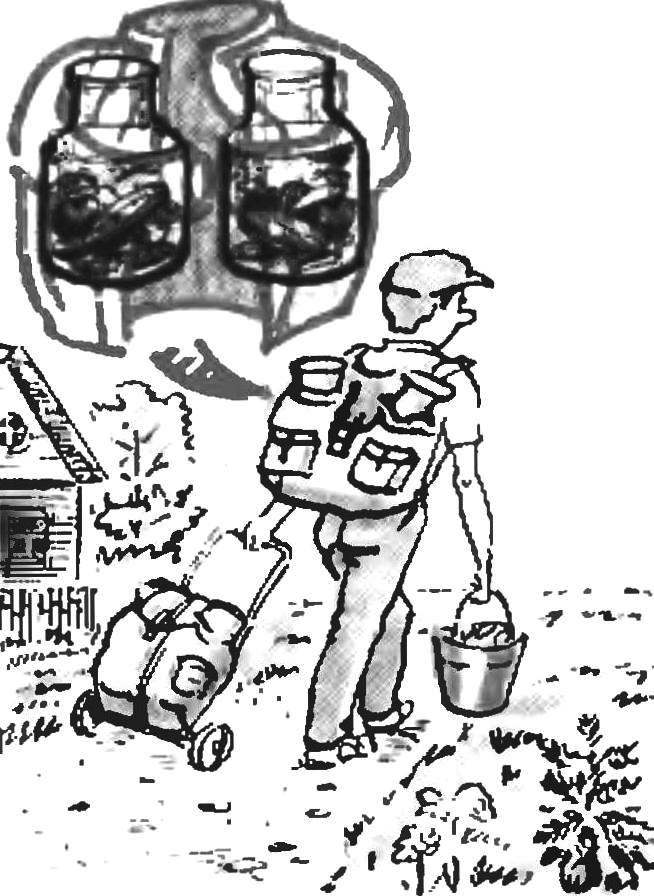 Of course, the main concerns of the owner's garden or vegetable plot is to the cultivation of the crop and its processing. It is often forgotten things such as saving products, and their transportation to the city. Maybe useful to someone my experience: glass jars of jam and compotes close double folded plastic wrap and tight knotted synthetic twine. And to transport three-liter jars have not broken in the backpack, wrap them up in old clothes.
Recommend to read
URAL VS "RHEINMETALL"
The victory of the Soviet troops in the forty-second and forty-third years had tipped the scales of war in our favor. The enemy got an object lesson. Failing two consecutive critical...
MASONRY IS DURABLE AND BEAUTIFUL
Houses built of bricks or blocks have mortar seams. Depending on the quality of the prepared solution, the time of its use and, of course, the right technology work the stitches can be...