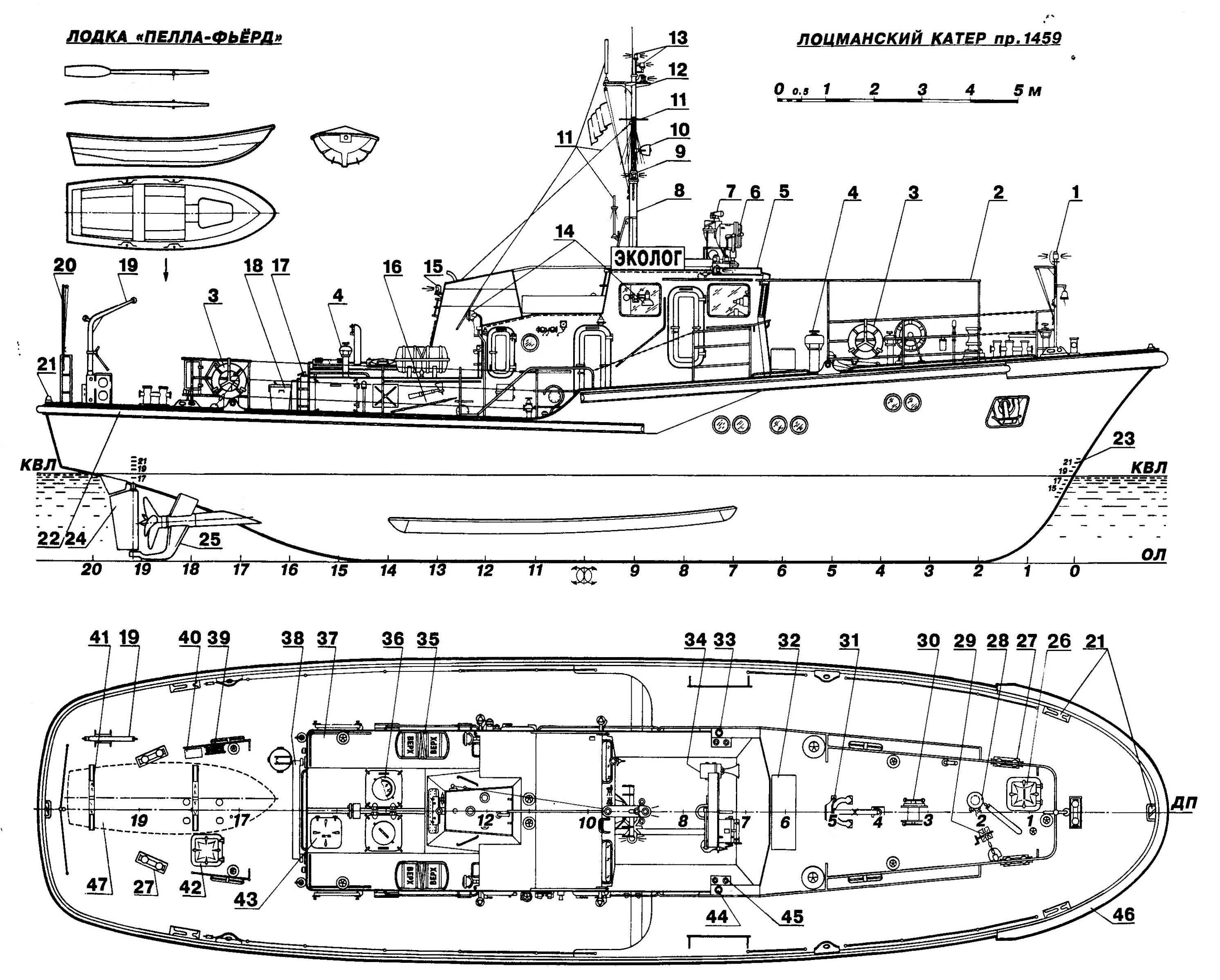 Many of you probably noticed that the wiring of cargo ships in the mouths of rivers, on inland waterways and open sea raids using special vessels with a large inscription on Board the "PILOT". This is a pilot trial. In accordance with the standard of their share on the botton with a displacement of up to 10 tons, boats with a displacement of 10 — 250 tons and the actual pilot vessels. In Russia are in operation all of the above types of pilot boats.
Our story — about pilot boats 1459, which can be used in all internal pools with access to open outdoor RAID and with distance from refuge up to 20 miles. Structurally, they represent a single-deck (deck ledge), twin-screw ships with high freeboard and single turret. Build them according to the rules of class KM*LZ 1 lit and under the supervision of the Register.
As shown by operating experience, these vessels have excellent seaworthiness. Even in stormy conditions when the wind force up to 10 points they have a good surf ability. The diameter of the circulation is 1.3 length of the body, and the stability meets the requirements of the courts II limited navigation area.