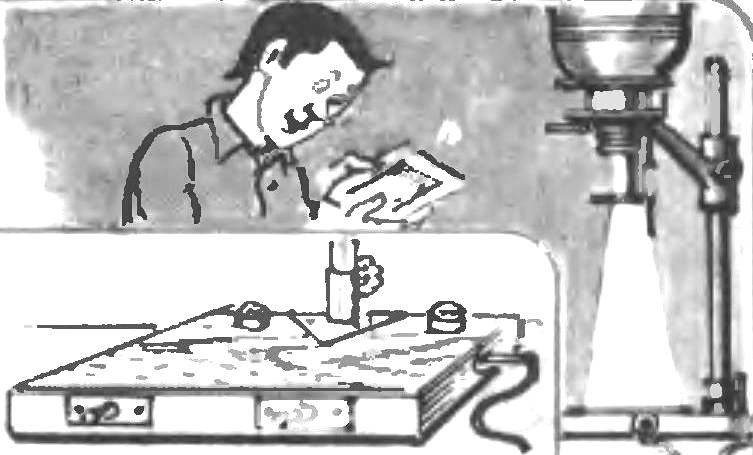 Usually all devices in the lab the photographer separately, so working with them in the printing of the images is not very convenient: need a separate or combined outlet for the enlarger, timer, red light; in addition, in the dark you have to look for their switches. I address these shortcomings as follows. On the table of the enlarger in the back set up two sockets and was brought to him from the utility wiring with plug:connect the magnifier and flashlight. And at the front of table mounted two switches, one for each of your device. Wire laid in the grooves, slotted the underside of the table. Then covered them with a sheet of plywood (on the screws). Rubber feet naturally moved. Now work has become much easier.
Recommend to read
DRILLING OF BOARDS…
It is generally accepted that a drill is the main tool DIY, hobbyists tinkering something with their hands for home, for family, as well as the main means of mechanization of...
EKSPRESS-OPTIKA
"Bespectacled" they know that most victims are not glass and frame: breaks down on the bridge of his nose, bursts into tight spots. If no spare points, you can use a simple Express...