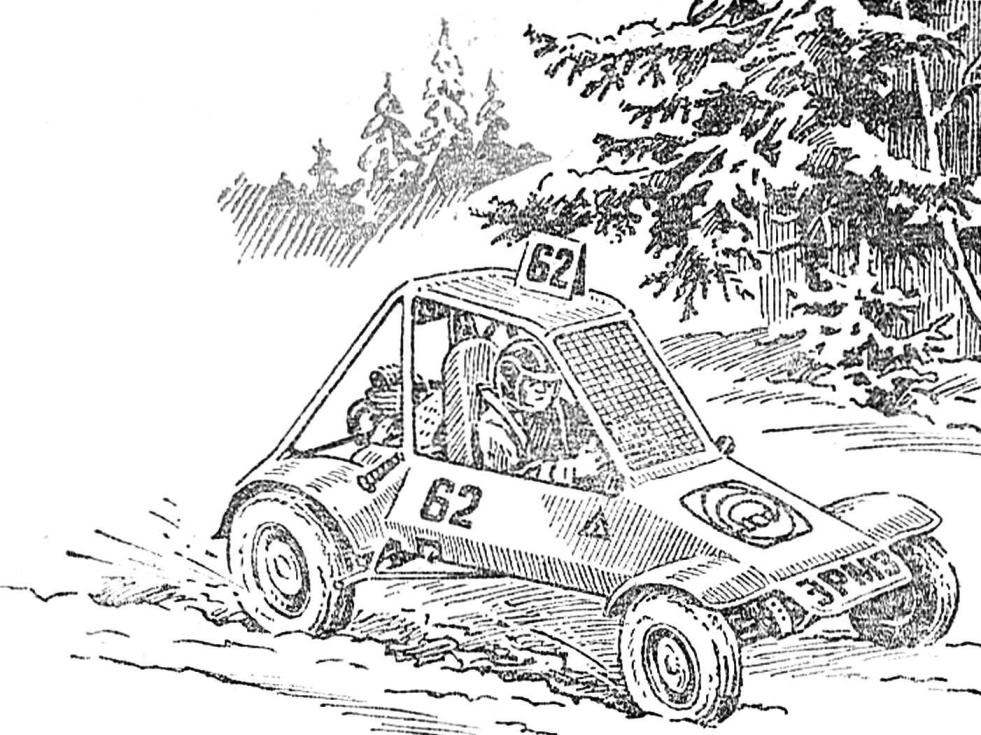 Every Sunday the gates are opened to the sports section "Buggy ERMZ". To the factory yard with the characteristic of motorcycle engines crack go dirt buggy. Today exercise. Guys this day is going to the most and everyone wants to try the forces in front of its closest competition, after all, to drive lucky one who has shown the best result of training and worked hard in the creation and preparation of the machine for the contest. The guys mostly 16-20 years, many of them are passionate about technology with a 3-5 class and have an enviable ingenuity. Sports for them is a favorite form of leisure. But soon they will graduate come to the production, army groups, and the technical knowledge and practical sports skills, fitness, purchased in the sports section, will probably come in handy in life. Practice shows that those who engaged in technical sports, proactive and hardworking in the production, they usually say "Jack of all trades".
Through our sports section, established nine years ago by the Director of the experimental repair and mechanical plant (ERMZ) V. A. Bass, were dozens of young people. Two of them – the teacher SGPTU № 173 Alexander Trofimov and the head of the garage at the farm "Fryazevo" Yuri Shadow – organized sports clubs in their teams and take part in competitions at their own hand-made machines.
Those who are into designing and manufacturing buggies and going to actively participate in sports, I would like to tell you about the experience of our panel, to give a few tips on where to start, and offer for making a simple design of a cross car.