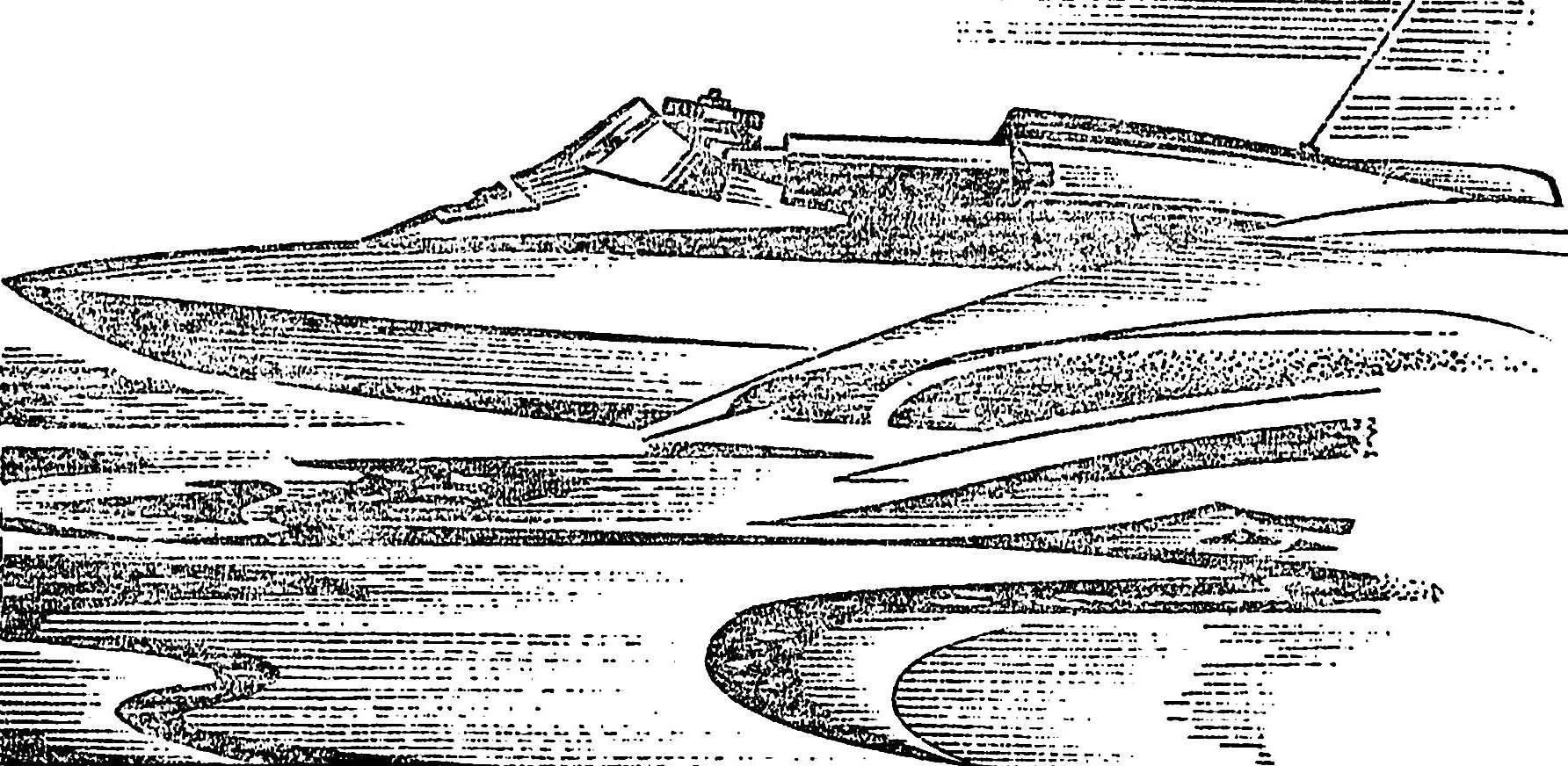 In our journal No. 10, 1985 was first told about the devices of a new class of FSR-N and the rules of the competition. Judging by reader's mail article attracted the attention of many modelers — they opened alluring prospects of design search in the not yet clamped by the technical requirements of the class. And now, when for the first "sighting" of the competition, we can safely predict: the adherents of a new kind of ship modelling will be many. According to authoritative experts, the class FSR-N promises to be one of the most popular in a large family of motor RC.
To help athletes seriously fascinated by the creation of a "non-standard" models, we publish today a description of microscooter with the engine a working volume of 3.5 cm3. A new variant of high-speed RC ship once again confirms the view of the variety of circuit solutions in the class recognized and the Federation of ship modeling sport of the USSR.
The attractiveness of the design is not only that it is available for copying. Important and its easy materials to build. The ship consists exclusively of the plywood parts, which allows us to recommend microscooter a wide range of athletes.
First of all a few words about the history of RC microscooter.