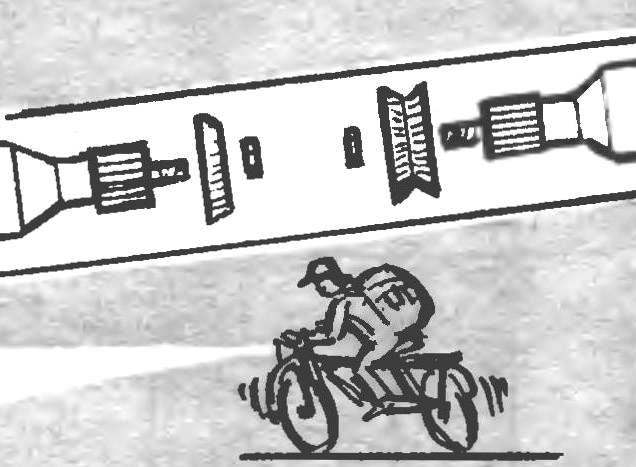 In the "M-K" № 8 for 1988 has published an article about the restoration of the working head Wellenreiter. Offer an easier way to "restoration" with one or two tubes of lemonade or mineral water with a drilled center holes.
N. KONONENKO, s. Lozova, Kharkiv region.
Recommend to read
WITH THE BIKE UNDER THE MOUSE
For those who often have to go up and down with the bike on the stairs, might want a special handle for carrying. It is made of metal tube 18...25 mm and is fixed by welding or clamps to...
IMPROVED PROBE
Primitive "control print" — electroputere with two wires and the lamp — not the best device for "continuity" of electric circuits. Commercially available testers and isometry is also...