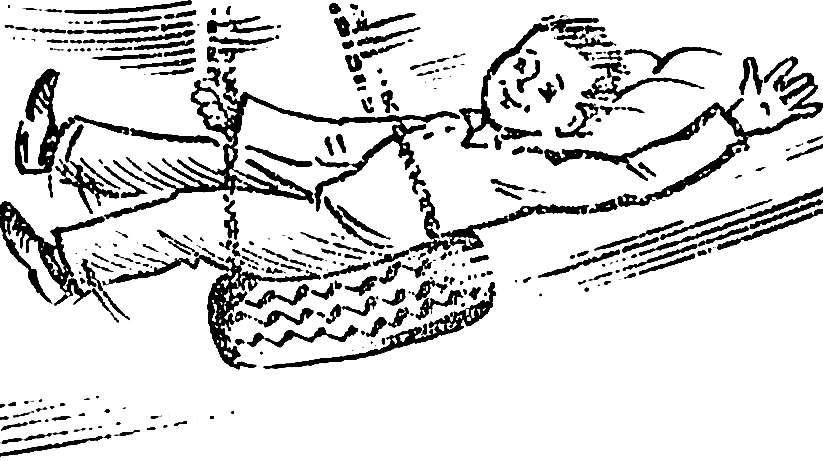 In any courtyard you can see the beds, the game elements of children's playgrounds made of old tires. On the river boats and the wharves they are used as fenders. But this is not all application fields automotive footwear, overage. Take, for example, swing… If you replace the traditional Board-seat a tire, and the nodes of its mounting place inside, the lack of corners and protruding parts will make this fascinating attraction is completely safe. The construction is simple to manufacture and is available for repeating to just about everyone.
The base or legs of the swing are two frames of curved pipes with a diameter of about 40 mm and a length of 7000 mm. it is Possible to make a composite frame, connecting short lengths of transverse pipe insert, the external diameter of which is equal to the inner diameter of the main pipes. Fix such a bundle need M8 bolts.
Pipes bent in two places, at an equal distance from the ends. The centers of the radii of curvature are spaced from each other by 1200 mm, and the lower ends 2500 mm. Top pull so that the side projections turned out an isosceles triangle. To impart rigidity to the ends of the pipes are fixed in the soil using one of the methods shown in the figure. The connecting nodes of the upper cross members at the same time serve as suspension points of the chains. The device nodes may be different. Suggested options are performed without the use of welding apparatus, all the mounting bolt. The tire is suspended on two or four chains of the same length, is fixed in four points (inside) with bolts and washers. For steady state tyre mounting points should be placed at the same distance from each other.