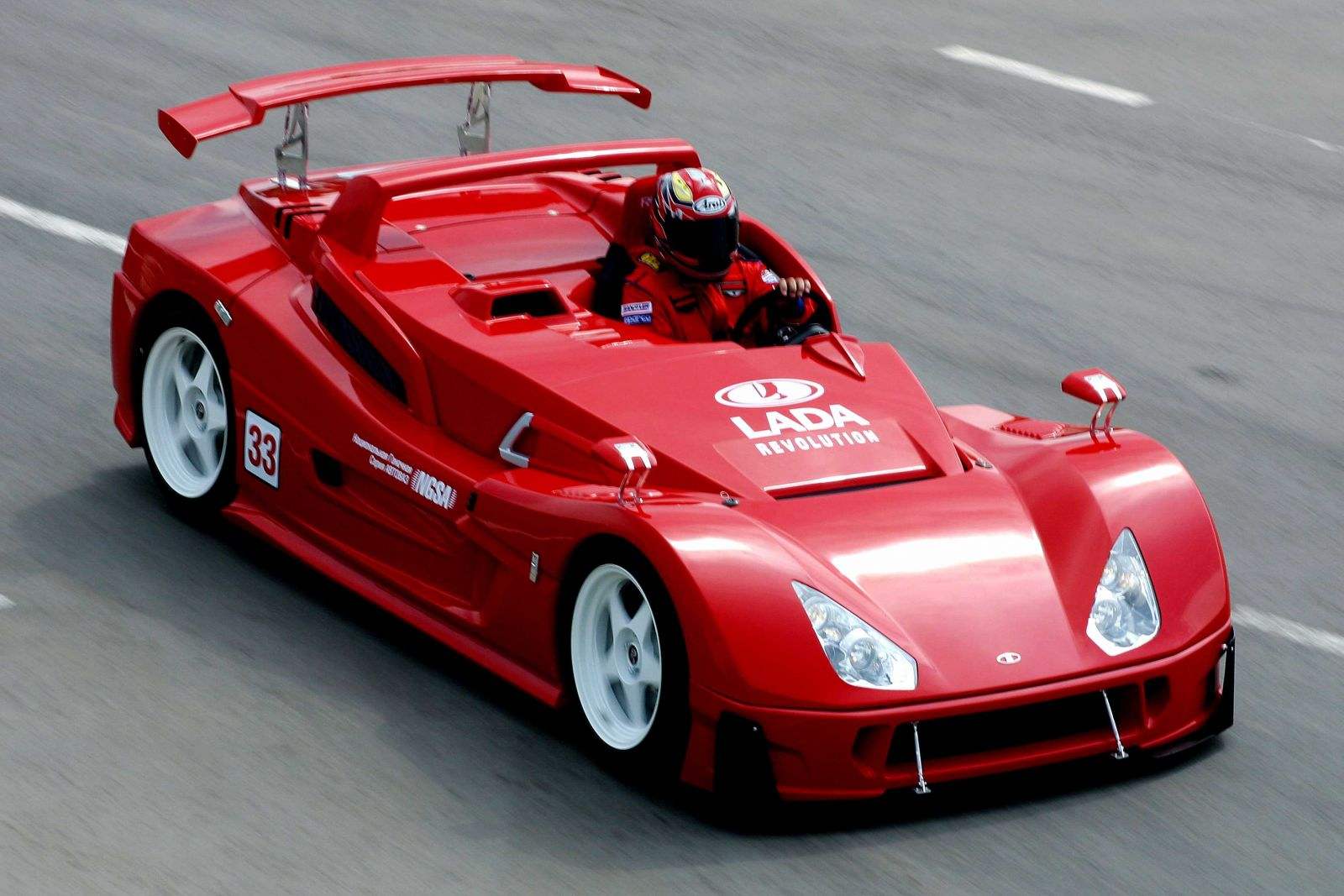 This car was first shown at the Moscow international motor show in August 2003. Race car was the prototype of the new monoclass — National racing series AVTOVAZ, designed for circle racing machines of the same model, which virtually do not compete designers and engineers, and racers.
The concept of the new car was designed by the famous designer A. Togliatti by Rusanova, who managed to create a dynamic and memorable way. The car was built by joint efforts of NTC AVTOVAZ, the company "Torgmash" and other organizations. Heart machine is located transversely behind the seats 1.6-liter atmospheric motor with sequentially operating two injectors per cylinder, custom exhaust system and an efficient intake system. Box — six-speed, Cam-type, with sequential shifting.
Drive to the rear wheels. Front suspension — wishbone with gas shock absorbers with the possibility of changing the stiffness of the compression and rebound. Clearance — adjustable.
The vehicle frame is welded from thin-walled square profile, weight is 95 kg. body Panels — GRP, part of the elements of carbon fiber. The drag coefficient CX of a race car is 0,41.
LADA REVOLUTION: engine power 215 HP at 8500 rpm; maximum torque of 17.8 KGM at 7299 rpm; the drag coefficient CX = 0,41; maximum speed of 259 km/h; a curb weight of 650 kg; the load distribution along the axes — 38:62.
Recommend to read
VOLGA CARDI
When an artist falls in tough conditions restricting the freedom of his work, this sometimes leads to the most advantageous solutions. For several decades, the designers of the Gorky...
CITY BUS ZIS-16
A regular bus service in Moscow was opened in August 1924. Then the Russian plants has not yet produced buses - the capital had to be bought abroad. In 1938 the car plant in Moscow has...