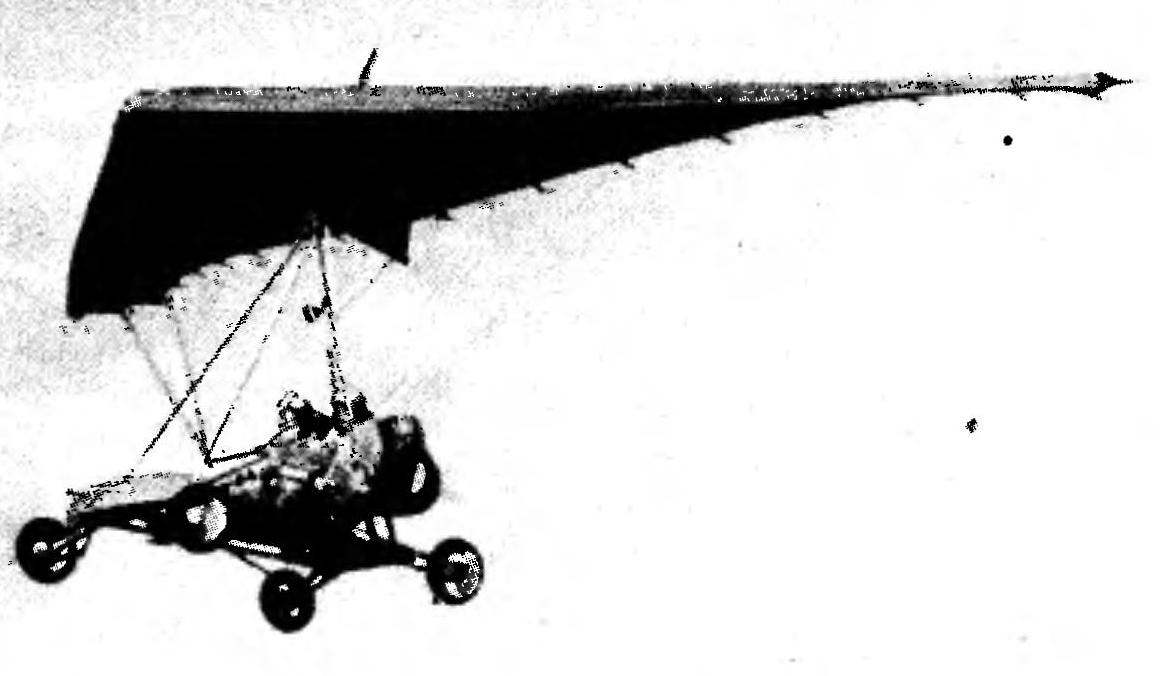 From experience we know that the appearance of ultralights "beetle-42" generates a lot of emotion and, of course, questions. Emotions lower, and all of the many issues leave one of the most significant: why is he not three-, and four-wheel chassis? Before you answer, remember that a vehicle with a tricycle landing gear and a forward driven wheel is unstable on turns and uneven ground and prone to rollover. The same can be observed in three-wheeled Beltelecom in the most critical modes of operation — the landing. And especially on unprepared sites. As practice shows, from tipping there, no one is immune: not a beginner, nor a master.
What is the reason? And the reason is that the traditional three-wheeled, or, as they say, classic chassis ultralights is very sensitive to the longitudinal and lateral tipping moments caused by the inertia of the high wing significant weight when the machine is on uneven ground. These moments act around the axes of a rollover, which connect the center of the front wheel centres rear. At rectilinear motion ultralights on level ground forces seeking to Bank right or left, are in balance and cancel each other out. However, at the slightest bump, fell under the front wheel is not strictly along the longitudinal axis of the machine, the fragile balance is disturbed and formed an uncompensated moment around one of the side rollover axes. Pilots tricycle deltalyo know what dangerous in this respect becomes the speed of 45 — 50 km/h.
One of the most effective ways to improve the sustainability of ultralights on takeoff and landing is the application of the fourth wheel. Have a four-wheeled chassis which moves on a rough terrain, overturning moments from forces of inertia high wing is not as dangerous as the axis of tipping is far from the center of gravity. To smooth the soil such moments do not occur at all.
Of course, the new scheme is not without drawbacks. For example, a more complex design of the trike increases its mass.
How much? The calculation shows that the steering gear, the telescoping column u-joints, gear rods and the fourth wheel attachment adds a "Beetle" 5% of its takeoff weight. Little it is, considering that on the other scale — the increased stability and therefore safety.
What else? Front axle increases drag, and this leads to additional fuel consumption. However, you can live with that considering the advantages of the new scheme of the chassis. Here is one of them. Unlike the ultralights classic design with one front wheel, almost protecting the crew in a collision, for example, with the tree, the beetle has a front axle that is able to perform (and once it was fulfilled!) the role of the bumper taking the hit.