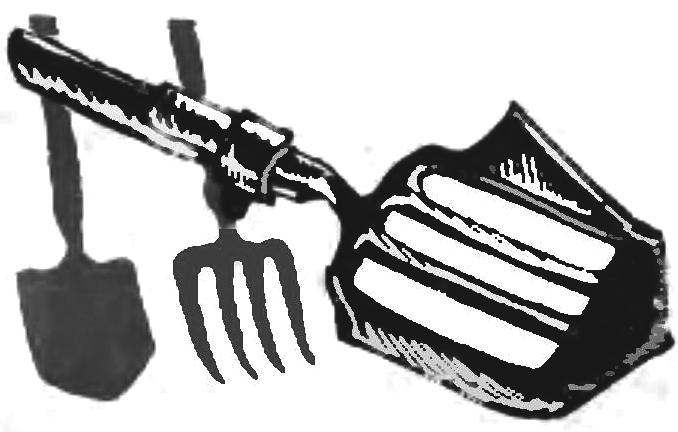 A lot I am in my life have come up with different motorized tillage tool but without a shovel is still not enough. However, it had to be perfect — a stretch of tempi under the cottage I went to a swampy overgrown. The roots — a great deal. Stick this in the ground bayonet shovel is still possible, but to raise…
I bought a small garden forks and welded to their teeth three strips of sheet metal to make like a blade with cutouts and side knife, with the ability to cut off the roots and soil. And if that transplanting is necessary, my invention is simply irreplaceable. Enough to sink a shovel twice the ground – and Bush, for example, strawberry, "moved" to a new location safely. In addition to my weapon, even the sticky clay does not stick.
V. ARKHIPOV, G. K a l u l a
Recommend to read
NIPPLE — THE FOUNTAIN PEN
Probably, many faced with a situation: out of toothpaste in ball pen with a short rod with spring hell, and replacement at hand, unfortunately, was not, or is the wrong color, or long....
BOMBER-UNIVERSAL
German medium bomber AEG G. IV. On the eve of the First world war in Germany great attention has been paid to the development of the airship. Thanks to the work of count Ferdinand...