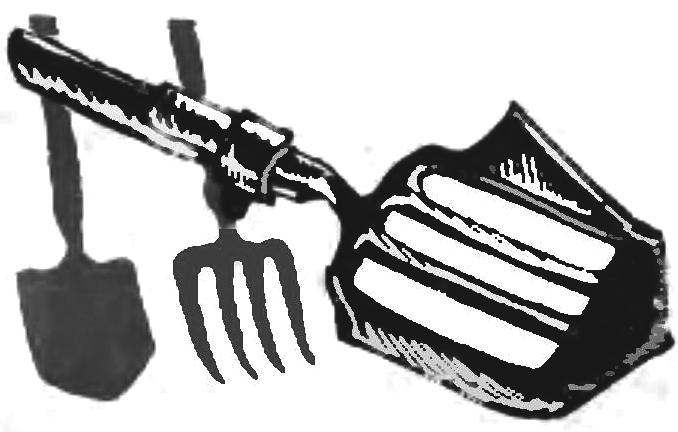 A lot I am in my life have come up with different motorized tillage tool but without a shovel is still not enough. However, it had to be perfect — a stretch of tempi under the cottage I went to a swampy overgrown. The roots — a great deal. Stick this in the ground bayonet shovel is still possible, but to raise…
I bought a small garden forks and welded to their teeth three strips of sheet metal to make like a blade with cutouts and side knife, with the ability to cut off the roots and soil. And if that transplanting is necessary, my invention is simply irreplaceable. Enough to sink a shovel twice the ground – and Bush, for example, strawberry, "moved" to a new location safely. In addition to my weapon, even the sticky clay does not stick.
V. ARKHIPOV, G. K a l u l a
Recommend to read
AUTODRINKING FOR COLORS…
Water-demanding plants and flowers require frequent watering, which is not always feasible, for example, in the holiday period. Available way out of such difficulties is a simple device...
FRIGATES AND CORVETTES
Not to say that after the First world war, the British did not think about the problems of a future war, but their reasonable ideas are embodied in a metal surprisingly slowly. For...